Growing up coming to Purdue, my Dad would always take me to Parthenon Greek American Grill to get a gyro for lunch or dinner while visiting. It has become our go-to restaurant for authentic Greek cuisine in West Lafayette and here is why:
Authentic Greek Cuisine
Parthenon Greek American Grill has just about every famous Greek dish you can think of, and even a few American dishes as well. Their menu ranges from starters, soups, and salads to platters, pitas, and desserts.
One of their signature dishes and my personal favorite is the gyro. Each gyro made at the Parthenon is homemade with fresh lamb meat that is seasoned with their special spices, then topped with tzatziki sauce, tomatoes, and onions.
I had to indulge in ordering some dessert. I got the baklava, which is a layered pastry with honey and nuts. The baklava was still warm and just melted in my mouth.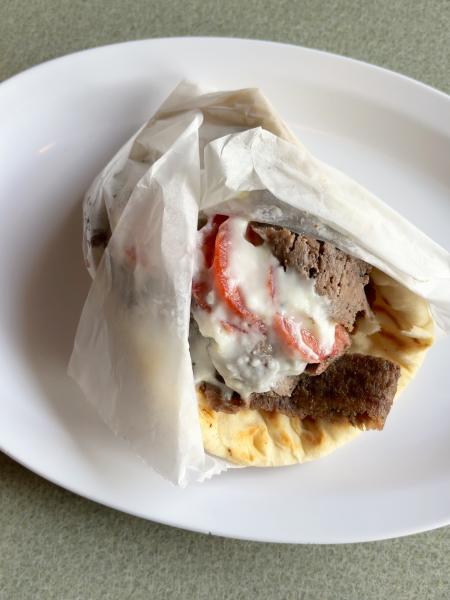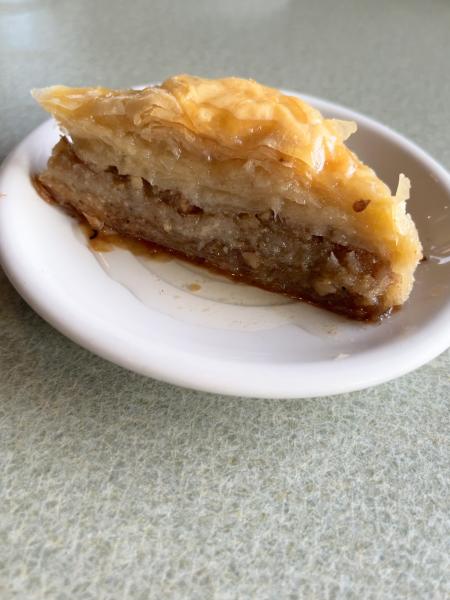 Gyro and Baklava
Fast Casual Restaurant
If you are looking for somewhere to grab a quick bite to go or to have a sit-down meal, the Parthenon is the place where you can do both. When you first walk into the restaurant you are directed to the front counter to place your order; you can order to eat in or carry out.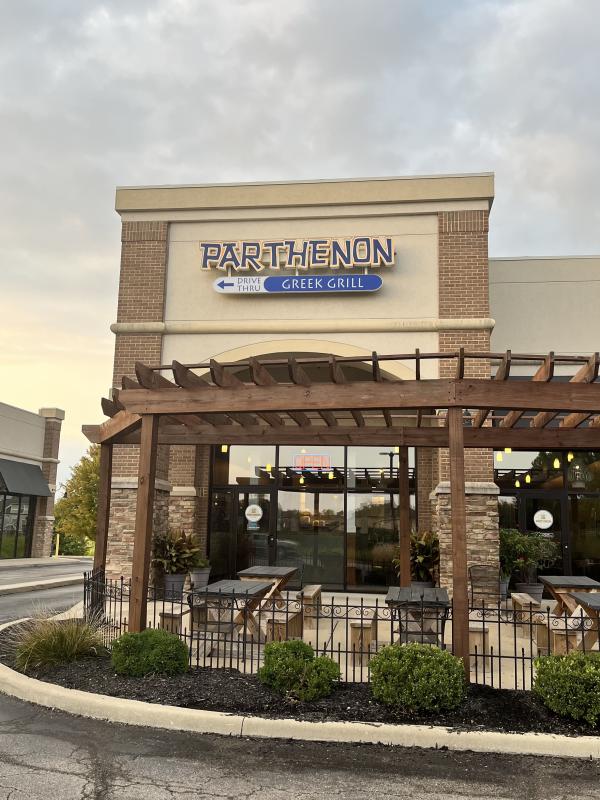 Parthenon Greek American Grill
History
Parthenon Greek American Grill has been serving the West Lafayette area since 1980. It all started when two Greek brothers opened the Parthenon using their own family recipes that they brought with them from Cyprus, Greece.
One of the brothers, George Pitoukkas, and his wife Katerina Pitoukkas still own the Parthenon and have been using those same family recipes. George and Katerina shared some memories with me about the family recipes and how they have been passed down through four generations.
They have especially fond memories of when their son, Jim, started working in the restaurant and was getting to learn all the family recipes.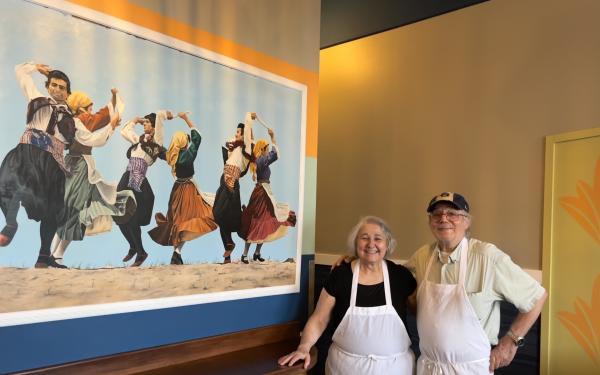 Owners George and Katerina Pitoukkas
The authentic Greek cuisine, fast service, and the history of Parthenon Greek American Grill are just a few reasons why the Parthenon has become my family's go-to restaurant for Greek cuisine in West Lafayette.
Parthenon Greek American Grill is located at 2060 US 52 West, Suite M, West Lafayette. For more information about this restaurant and other local restaurants in Lafayette-West Lafayette, visit the Home of Purdue website.
Purdue University Student, Avery Spencer, shares this blog. This blog is part of a series of articles submitted to Visit Lafayette-West Lafayette through a cooperation with a 400-level travel writing class at Purdue University.