[caption id="attachment_7905" align="alignright" ]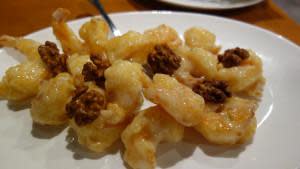 Shimp and walnuts[/caption] The Dining Divas can't decide if Austin (our server) or the Walnut Shrimp was the hit of the day on our recent trip to Peppercorns Kitchen! Both were wonderful.  Peppercorns Kitchen, a Chinese restaurant specializing in Szechuan Cuisine, is the latest addition to Wabash Landing at 360 East State Street in West Lafayette and is much more spacious than you might guess from the front—and very attractive inside too.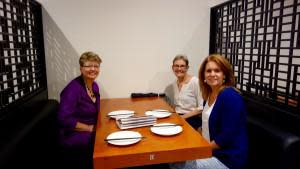 Typically, Chinese meals are shared but half the divas have dietary restrictions so we headed down four separate paths all ending up in a happy place. Kay is still blissing out about that Walnut Shrimp. It's listed under the Chef's Special for $16.99* and as she says, "Boy, was it!"  She's had excellent Walnut Shrimp and really not excellent Walnut Shrimp before and was anxious to see how this chef stacked up. We have a winner! This was a generous portion of large shrimp cooked perfectly in a very light sauce with toasted walnuts. In order to get your greens in, Kay suggests ordering this and a more vegetable based dish and then share both with friends. She's not sure she can ever go back there again and not have a whole order of Walnut Shrimp all to herself. Better order your own if you're dining with her! Margy had the Salted Crispy Tofu for $10.50 and the tofu was cooked to perfection. The outside was genuinely crispy and the inside was tender as butter. It came with a small amount of sautéed peppers and onion and Margy would have liked it even more with a few dipping sauces. Bev skeptically tried it, never having gotten on the tofu train because of the consistency of the stuff, and was really pleased with it too! [caption id="attachment_7903" align="aligncenter" ]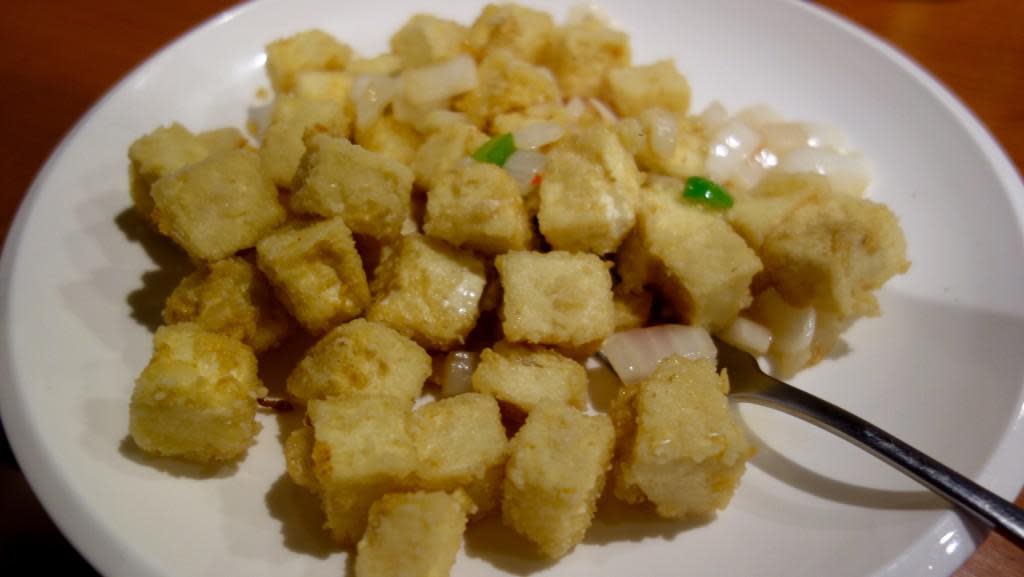 Crispy tofu[/caption] Jo said the Eggplant Tofu ($9.99) was delicious! The eggplant and tofu were tender and cooked just right and it was blended with a tasty sauce. This was noted on the huge menu as not being a spicy dish but they were more than willing to accommodate Jo's spicy desires, in the dish or on the side. She opted for on the side and received two different spicy sauces both of which made lunch even tastier. [caption id="attachment_7904" align="aligncenter" ]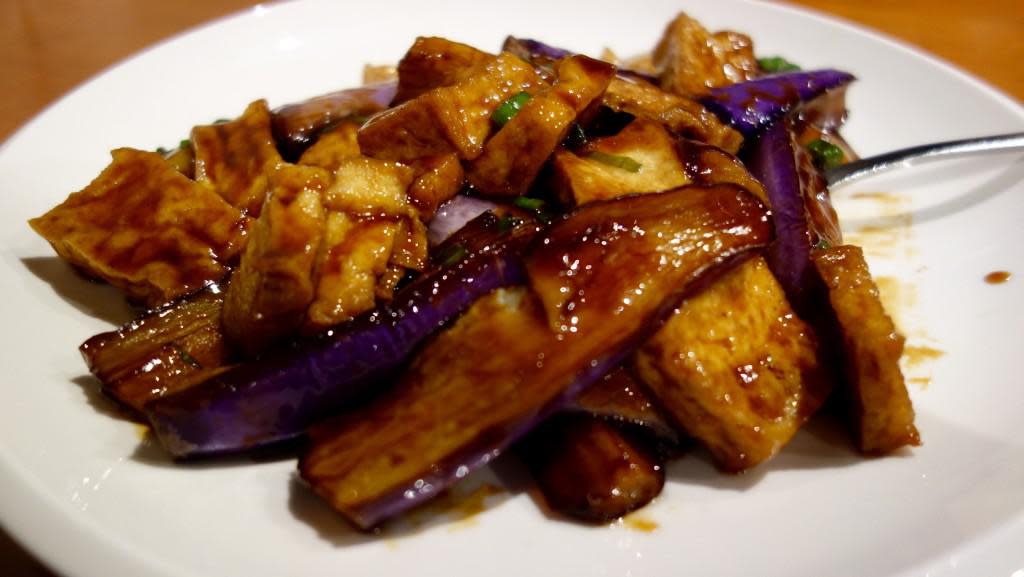 Eggplant and tofu[/caption]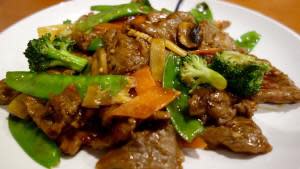 Bev enjoyed the Beef with Mixed Vegetables ($13.95) with oh-so-tender beef and crisp sautéed veggies. In retrospect this was a really tame order. The menu includes Frog with Luffa, Pork Intestine, Blood and Ox Maw, Stir Fried Pork Lip, Dry Pot Rabbit and Entrails of Sheep Soup. Maybe next time! For now, she and the rest of the Dining Divas were happy with plentiful portion sizes, the obvious skill in the kitchen and the décor. Peppercorns Kitchen has three private rooms (no charge) of varying sizes (10-30 people) with lazy susans on each table to facilitate sharing. They hope to have a full bar ready soon.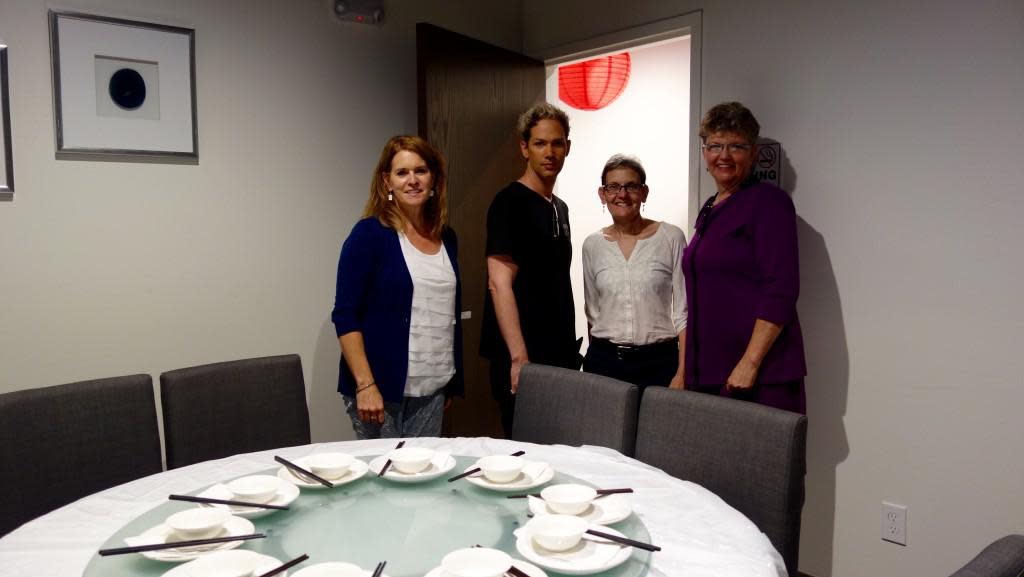 But back to Austin, our waiter. He's been there since they opened and has tried just about everything on the menu, from pigs' feet to organs. He patiently answered all of our many questions, knew or found out about tricky ones regarding dietary restrictions and was, just generally, a riot! Peppercorns Kitchen is a wonderful addition to the area's dining scene. Build up an appetite, gauge your sense of adventure and dive in!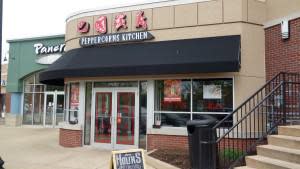 *There's a less expensive lunch menu but we were ordering off the dinner menu. The lunch menu features 21 items for $8.95 (one is $9.95) and each comes with a spring roll. Next up: La Hacienda in West Lafayette! The Dining Divas; Out to Lunch on the Road Less Traveled consist of: Kay Conner, photographer, seafood superstar Margy Deverall, author of Lafayette articles, dedicated vegetarian Beverly Shaw, author of West Lafayette articles, bring on the beef (or chicken or pork) Jo Wade, founder of this food blog, very veggie

Save

Save

Save

Save