[caption id="attachment_5289" align="alignleft" ]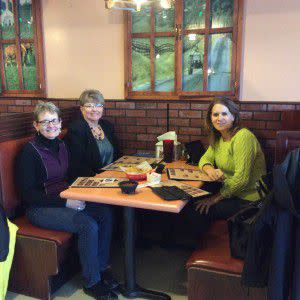 The group at Taco Rico![/caption] As I write this review my office window is wide open to a pleasant 78 degrees. Yet Kay's pictures from our Dining Diva lunch to Taco Rico at 1325 Sagamore Parkway show us wearing fleece jackets? Ok! So I'm a little behind writing my review. Are the Diva's really THAT busy you ask? In a word … Si mi amigos! During a "recent" lunch out we visited Taco Rico, a family owned business, serving up authentic Mexican cuisine in Lafayette since 2002. Their current location in Eastway Plaza has been operating since 2005 and is open every day from 11am-10pm. The menu includes all the traditional favorites one would expect: tacos, fajitas, burritos, quesadillas, and more, which you can mix and match to create the perfect combo. But that's not all they have. We were pleased with an extensive lineup of choices including plenty of vegetarian options for Jo and me, over ten meat choices for Bev's fajita, and seafood platters that made Kay's head swim.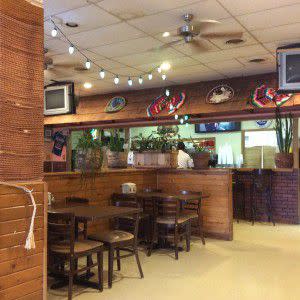 The restaurant is warm and welcoming with a menu and décor that turns a generic Midwestern Indiana strip mall space into a place with south of the border charm and character. Arriving hungry, we started our lunch with chips and salsa, an order of guacamole and queso which hit the spot, but who doesn't like a quick snack before a meal? [caption id="attachment_5292" align="alignright" ]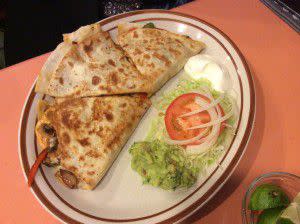 Veggie Quesadilla[/caption] For lunch Jo ordered a veggie quesadilla with mushrooms instead of meat and all the ingredients you'd find in a fajita for $6.49. Though her mouth was full, Jo exclaimed, "That's the best quesadilla I've ever had!" The vegetables were all grilled, and the mushrooms were obviously NOT out of a can. Nothing over-cooked and the seasoning was perfect. "I had no business eating all of it, but I couldn't stop!" [caption id="attachment_5291" align="alignleft" ]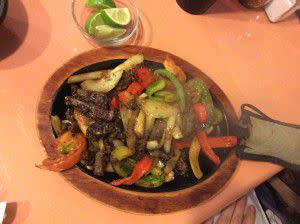 Steak Fajitas![/caption] Bev ordered a steak fajita served with tortillas, beans, rice and guacamole for $10.99, her review? "Great seasoning. Steak, peppers and onions were nicely grilled, with a twist of lime, served on a sizzling hot skillet. Nice presentation." [caption id="attachment_5293" align="alignright" ]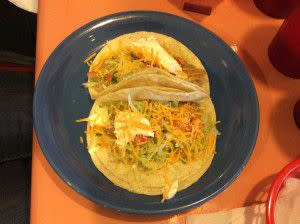 Veggie Tacos[/caption] I chose two vegetarian tacos only $1.75 each, and a small horchata drink. I love tacos served on soft corn tortillas and was happy with the seasoning. Three different sauces were offered to spice things up; my favorite is the green verde sauce. The horchata was great. Word to the wise, the "small" is very generous! Kay selected the guachinango frito o a la diabla (red snapper for us gringos) for $12.19. Much to Jo's and my chagrin it came with the head and face. We vegetarians are a squeamish group! Kay was pleased with the deep fried preparation, not breaded. The plate came nicely seasoned, complete with guacamole, beans and corn tortillas. After a little assembly, presto-chango, fish tacos. The menu has a generous number of fish and seafood options not typical of many Mexican restaurants. Lots to choose from here.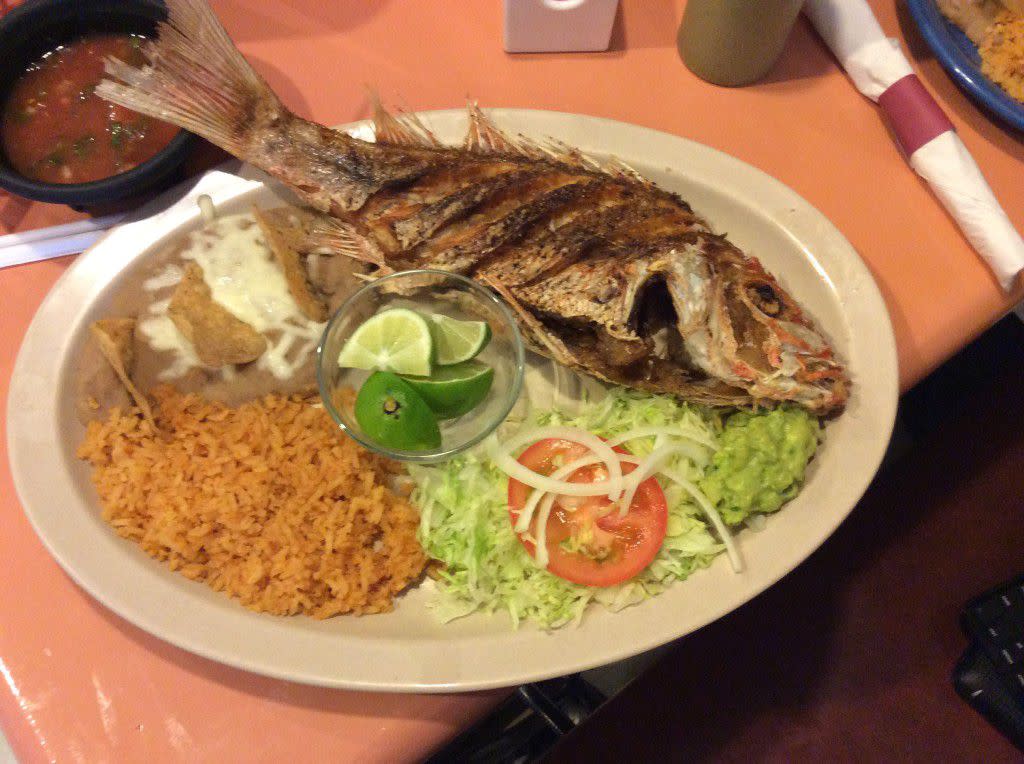 Also on the menu is a breakfast section, which is served all day! A kids menu includes hot dogs, hamburgers, chicken tenders, pizza and breaded shrimp all for $3.69-$4.19 making this a great family friendly location for any meal. Domestic and imported beers are available with your meal and desserts to top things off for anyone who has left room. The flan was tempting but we were all so full we passed and decided to head to Mama Ines to check out the baked goods we are hearing so much about … but more about that trip later!!