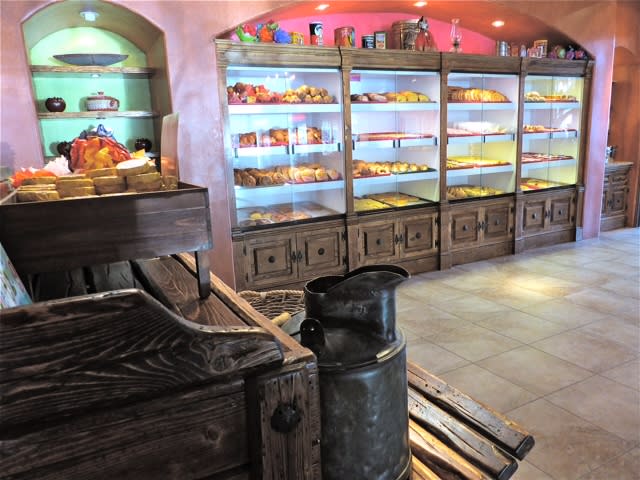 If a picture is worth a thousand words, then the wonderful scent of baked goods that greet you at the front door of Mama Ines Mexican Bakery should be worth five thousand or more.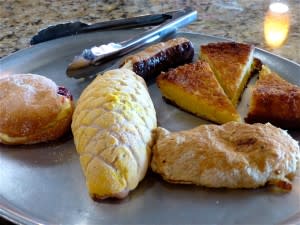 Our lunch trip to Mama Ines, 518 Sagamore Parkway N in Lafayette, was not our first. Bev and her husband Jeff are regulars and she convinced us to pop in several months ago on a scouting trip. We heard all about the fresh tamales, cornbread, melt in your mouth cookies, and custom cakes. We also learned about the beautifully remodeled former Ryan's Restaurant by architect Jose A. Roman Marquez and new retail space since moving to their new location in March of this year. Can I just say one thing? (spoiler alert) Corn! Bread!! Yes, imagine a cornbread that will change your life. I kid you not, it is that good! But I'm getting ahead of myself. The scouting trip paid off and we agreed to come back hungry and willing to try new treats and familiar favorites. On the day we returned we started in the recently opened gift shop and party/event room while waiting for Kay, our diva photographer. When she arrived, it was down to business.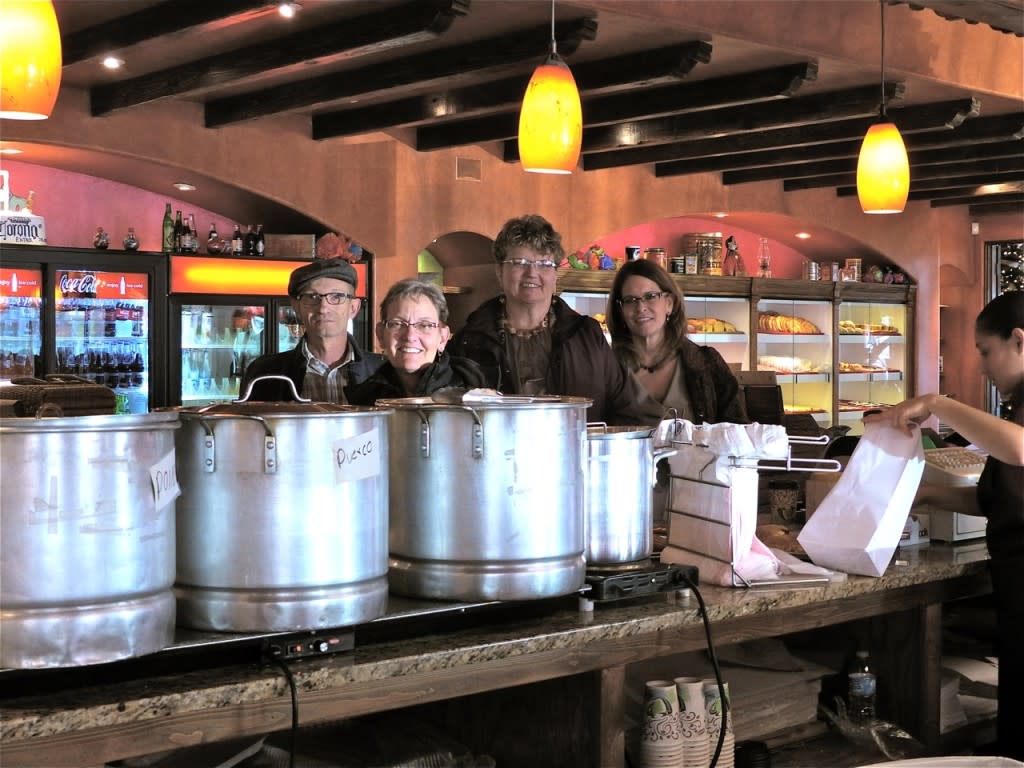 Sidebar: I think it is important to explain, especially for someone like myself who is new to the experience, that the expression "A treat for your [caption id="attachment_5974" align="alignleft" ]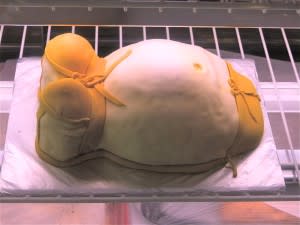 Pregnant cake![/caption] senses" could have first been used to describe a place like Mama Ines. The fragrance the moment you walk through the door, the beautifully and authentically renovated interior, and brightly lit display cases of new and unfamiliar treats can leave you (well, me anyway) awestruck. But do not be intimidated, the staff and owner Rosa Montoya are as warm and welcoming as you can find anywhere … so back to the shopping.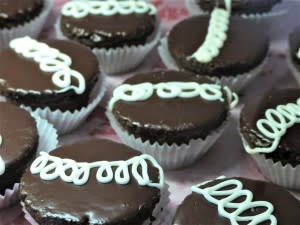 As in most authentic Mexican bakeries, the shopping trip starts with a tray and tongs at the door. Next you serve yourself from display cases full of every imaginable cookie (galetas, marranitos), roll (bolillos, cernos, and empanada) and loaf (conchas). The choices are many and the prices very reasonable (.75-1.20 each). Experiment! Try one of something new, like the jalapeno and cheese roll; or load up on your favorites, like the previously mentioned cornbread. You may still spend less than $10. Because there were four of us, and we share well, we tried one of almost everything including dozens of baked goods, three types of tamales (prices range from 99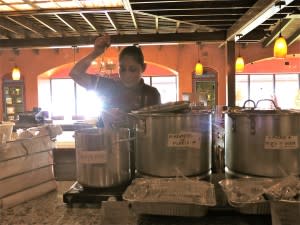 cents to $1.50) and burritos served hot and fresh at the checkout counter, a chicken and pepper sandwich, two fruit and veggie drinks ($4.50 for 16 oz., $5.25 for 20 oz. and $5.75 for 24 oz.) made to order at the juice bar, and a hot chocolate drink. In reality we had enough food for 6 or more people and only spent a minimal amount. The one part missing from the experience was a café at the bakery to sit and eat our purchases. Luckily the conference room at Margy's office was available and we took our order packed "to go". The atmosphere there was as near a party as you can imagine. [caption id="attachment_5976" align="aligncenter" ]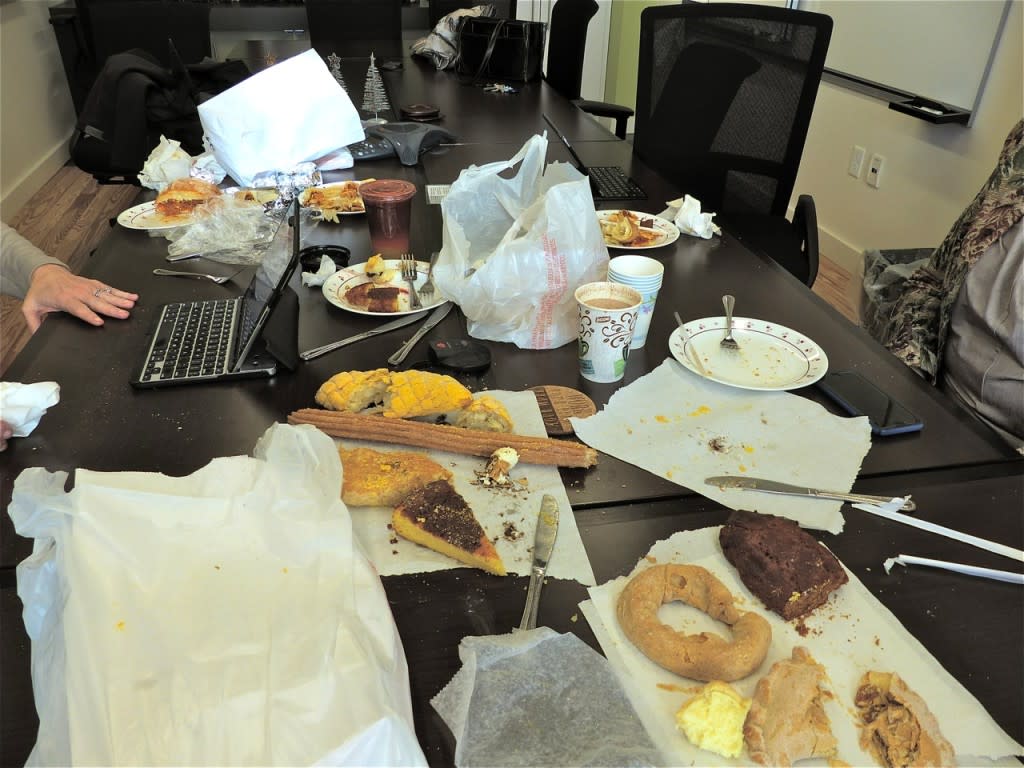 Our mess at Lafayette City Hall Annex![/caption] The Dining Divas enjoyed a real cultural experience courtesy of owner Rose and Mama Ines Bakery, her mother's namesake. And, if the mess we made of the meeting room is any measure of its success, then we can rate this dining experience a 9 out of 10 and a great way to round out our 2014 line up, see you again soon in 2015! Our next stop is Shaukin (Indian Food), located at 138 S. River Road, West Lafayette.