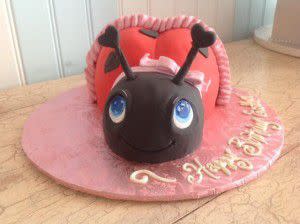 2 Great Cities, 1 Great University, "One Great Bakery Destination ". Lafayette-West Lafayette, Indiana, is home to many fabulous bakeries.  One bakery that is not to be missed on your next visit to our area is Something Blue Bakery, which creates decadent cupcakes, beautifully decorated cakes, specialty whoopie pies, brownies, theme-decorated sugar cookies and other assorted baked goods daily.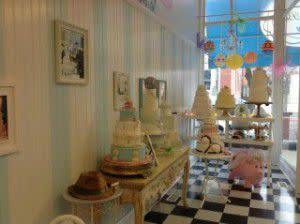 What is better than a cupcake to keep your sweet tooth happy?  Nothing!  My sister and I love to bake and trying out local bakeries.  We like stopping by Something Blue Bakery, to enjoy an afternoon snack and also to appreciate the cute, feminine ambience.  The bakery has a very welcoming environment that is bright and airy and smells like sweet decadence.  The white and black checkered flooring, striped blue and white walls, and overall cake decor make this place a pleasant place to stop for a refreshing treat! The cakes and cupcakes created at Something Blue Bakery are really masters of art.  They say, "If you can dream it, we can create it!"  Any shape, size, flavor and filling can be created.  They offer everything from custom made wedding cakes to 3-D creations, in addition to customized, sculpted figurines and sugar flowers. They also have hand painted cakes that are gorgeous!  Personally, I think they need to enter one of the baking decorating contests they host on the Food Network.  Their masterful work would take first place!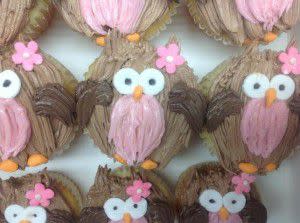 Something Blue Bakery offers the classic cake flavors (chocolate, white, carrot, and red velvet), along with a number of specialty flavors (Irish carbomb- chocolate stout cake, lemon, strawberry, cinnamon sugar swirl, espresso, and marble). They offer a diverse range of buttercream icings, purees and candy, fruit and specialty mix-ins (the s'mores -graham cracker crumbles with marshmallows and chocolate drizzle is one of my faves!).  With such a wide selection of options, it is hard to make a choice, but guests really can't go wrong!  Everything is delicious! For more information about this bakery and others in the area, visit our website at www.HomeOfPurdue.com.