Finally, those share-worthy facebook videos of the beautiful Thai rolled ice cream has become a reality for West Lafayette. Miss Sugar opened in the Spring of 2019 and has been a huge hit for the Lafayette-West Lafayette area.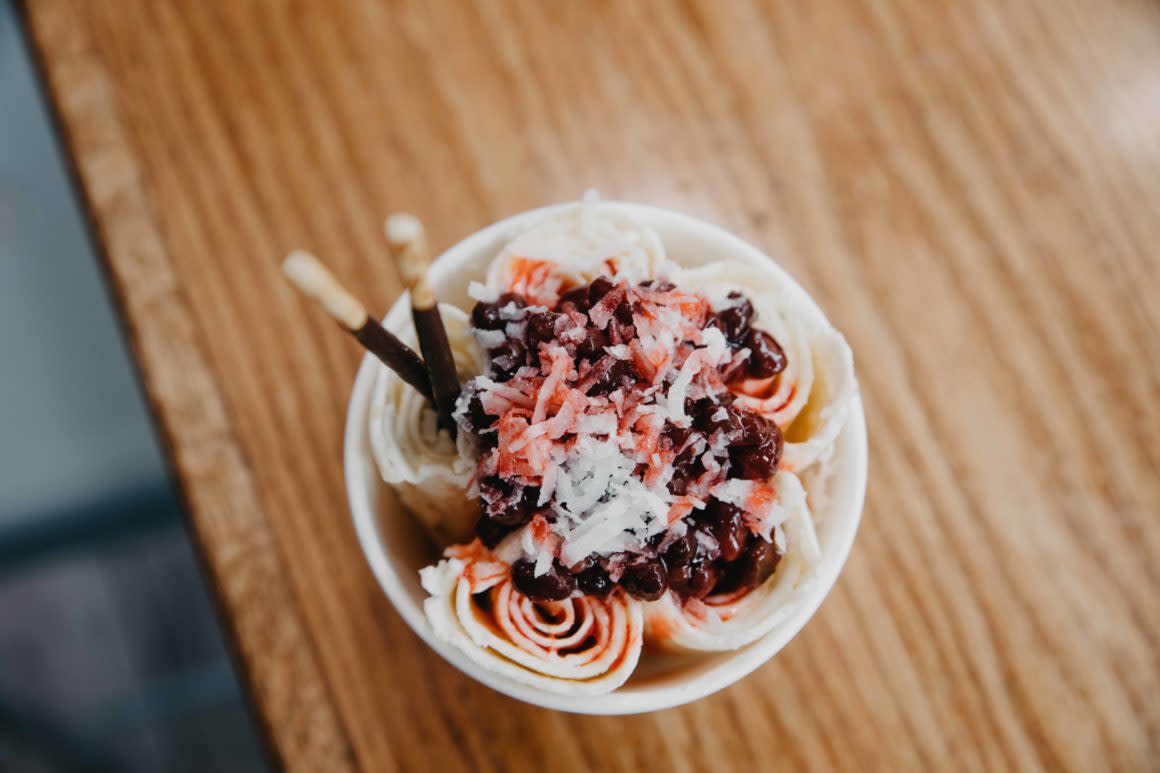 Miss Sugar is unlike any other ice cream you've had before. Rolled ice cream is a beautiful and delicious Thai frozen dessert. It is made to order by hand. The ice cream is made by pouring sweet milk on a very cold metal surface. Metal spatulas are used to cut up toppings into the base and scrape it around to create air. Once the base is cold enough that it turns solid, it is spread thin and scraped at an angle to create the satisfying rolls of ice cream. The rolls are then placed gently in a bowl and topped with Miss Sugar toppings.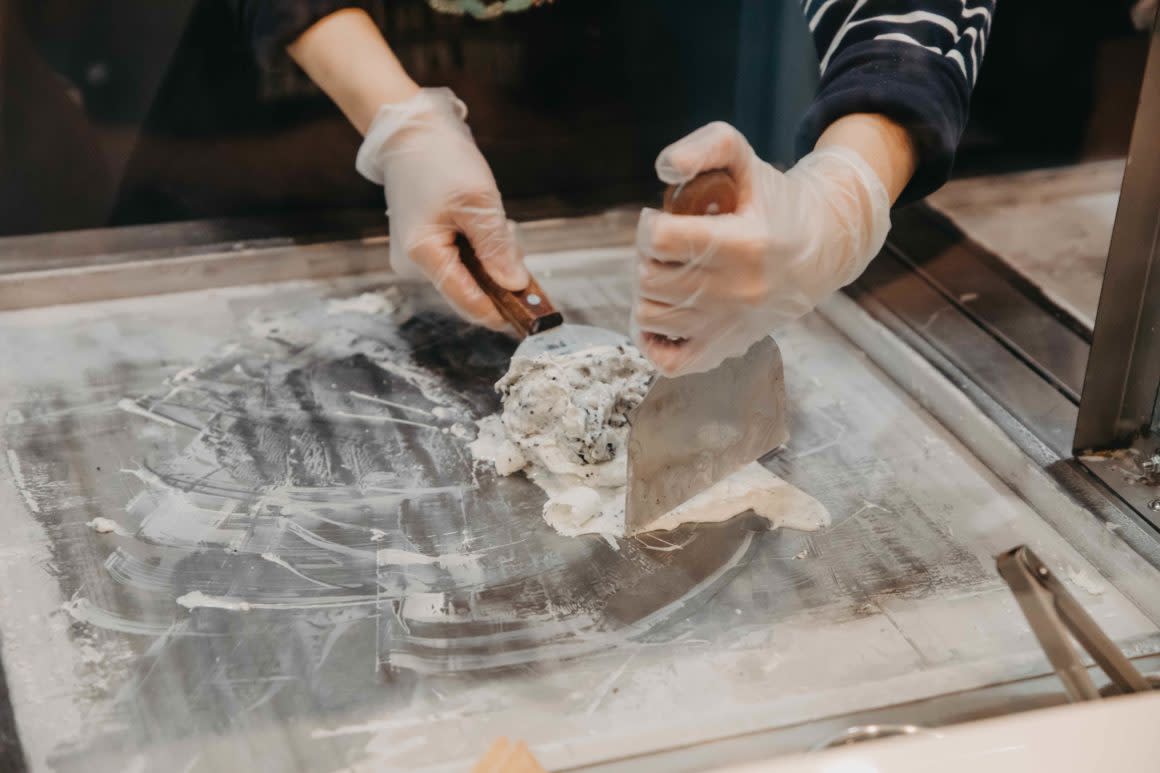 At Miss Sugar there are 3 steps to creating your tasty dessert. First, you choose what type of ice cream you want. You have plenty of options from Oreos to mangos to s'mores and even matcha. Whatever you choose, you get to watch it be hand mixed into your ice cream. Next, you choose 3 toppings. You can choose anything from gummy bears, waffle sticks or fruit. Lastly you choose a drizzle to go on top.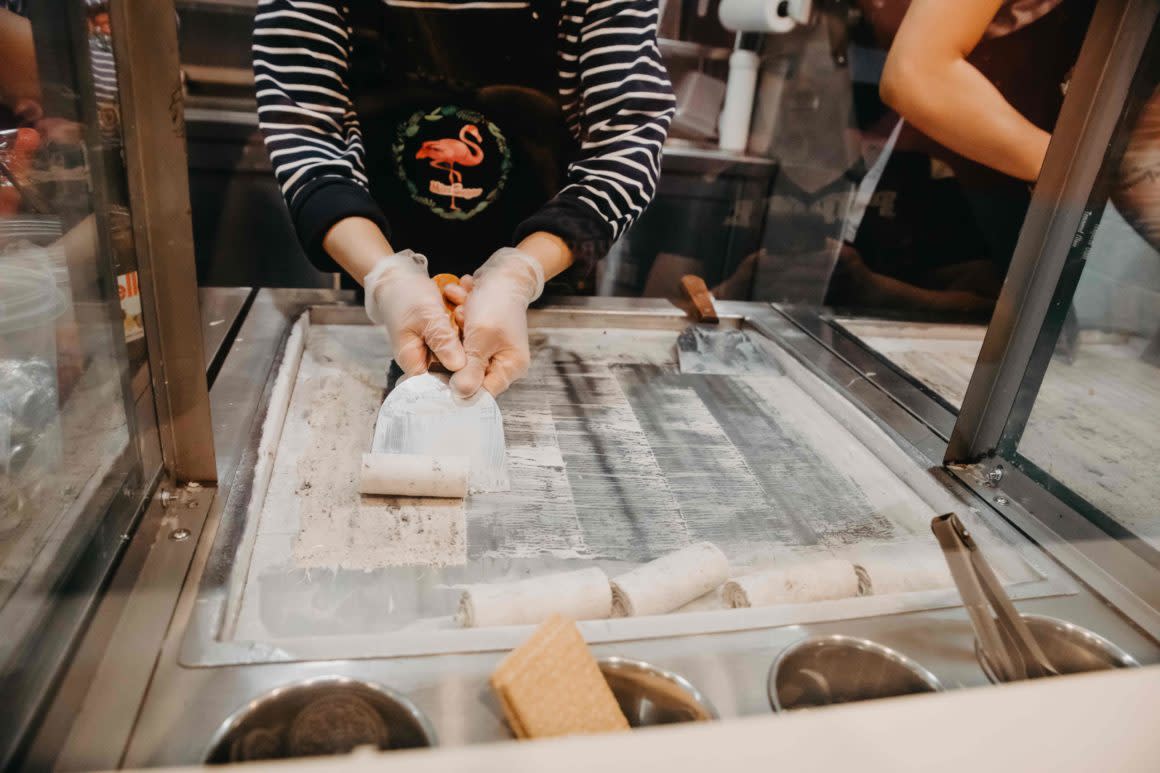 Ashley with Visit Lafayette-West Lafayette shares her Miss Sugar experience, "The process is fun to watch as they make your ice cream and spread it out very thin, then add toppings and roll it to put in the container. I love being able to choose my toppings. The macaron was amazing. The crispy outside of the cookie with a cake like center and a sweet creamy filling in the middle. So amazing. Can't wait to try more of those!"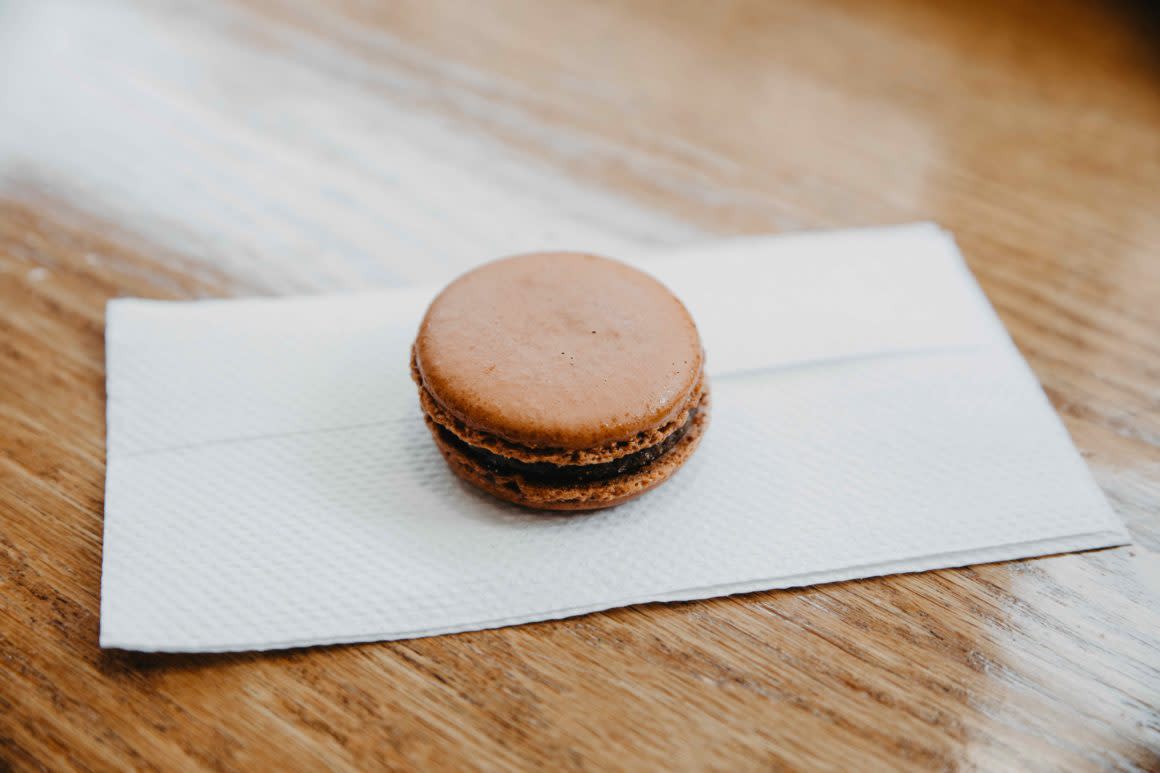 Ice cream isn't the only thing Miss Sugar offers. They have a wide selection of tasty macarons. I tried the Nutella macaron and loved it. They also offer milk tea, hand brewed teas, green teas, sparkling water and more! Miss Sugar even makes cakes!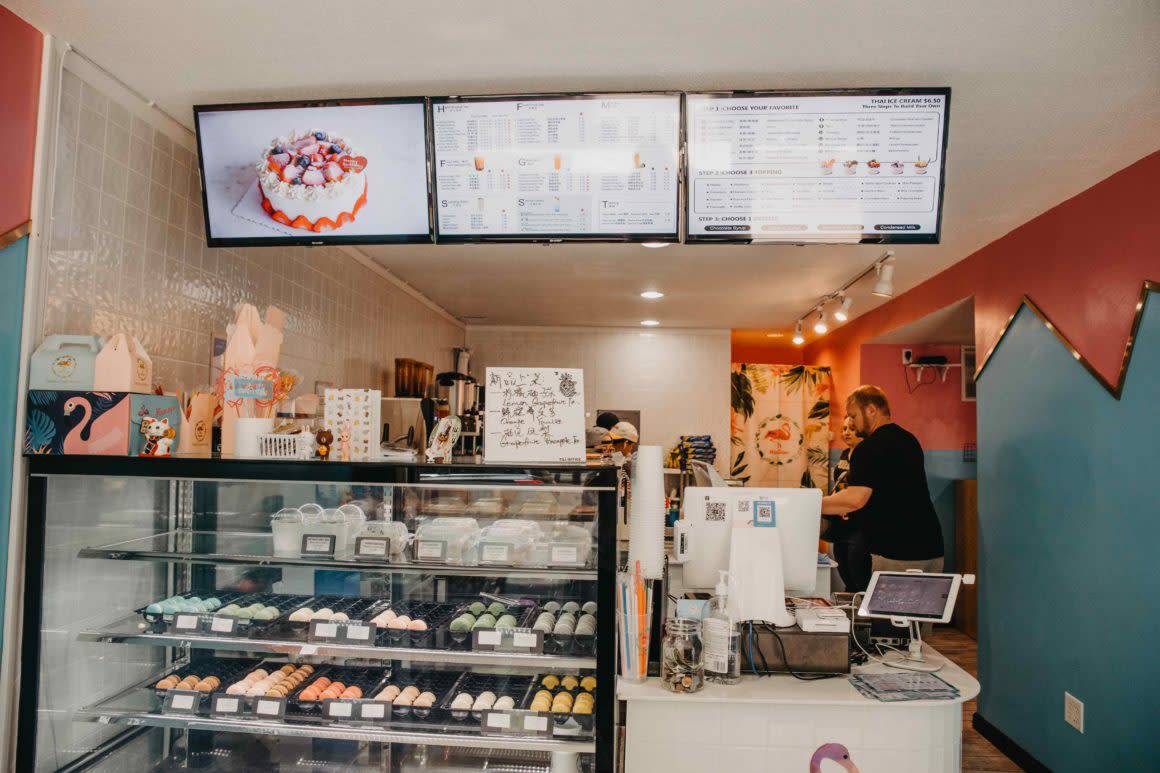 The cute little store located at 170 N Chauncey Ave in West Lafayette is the perfect home for all of Miss Sugar's treats. The colorful walls and the cozy seating area is the ideal place to enjoy some ice cream with friends. They even have a floral wall that makes the best background for your Miss Sugar photos.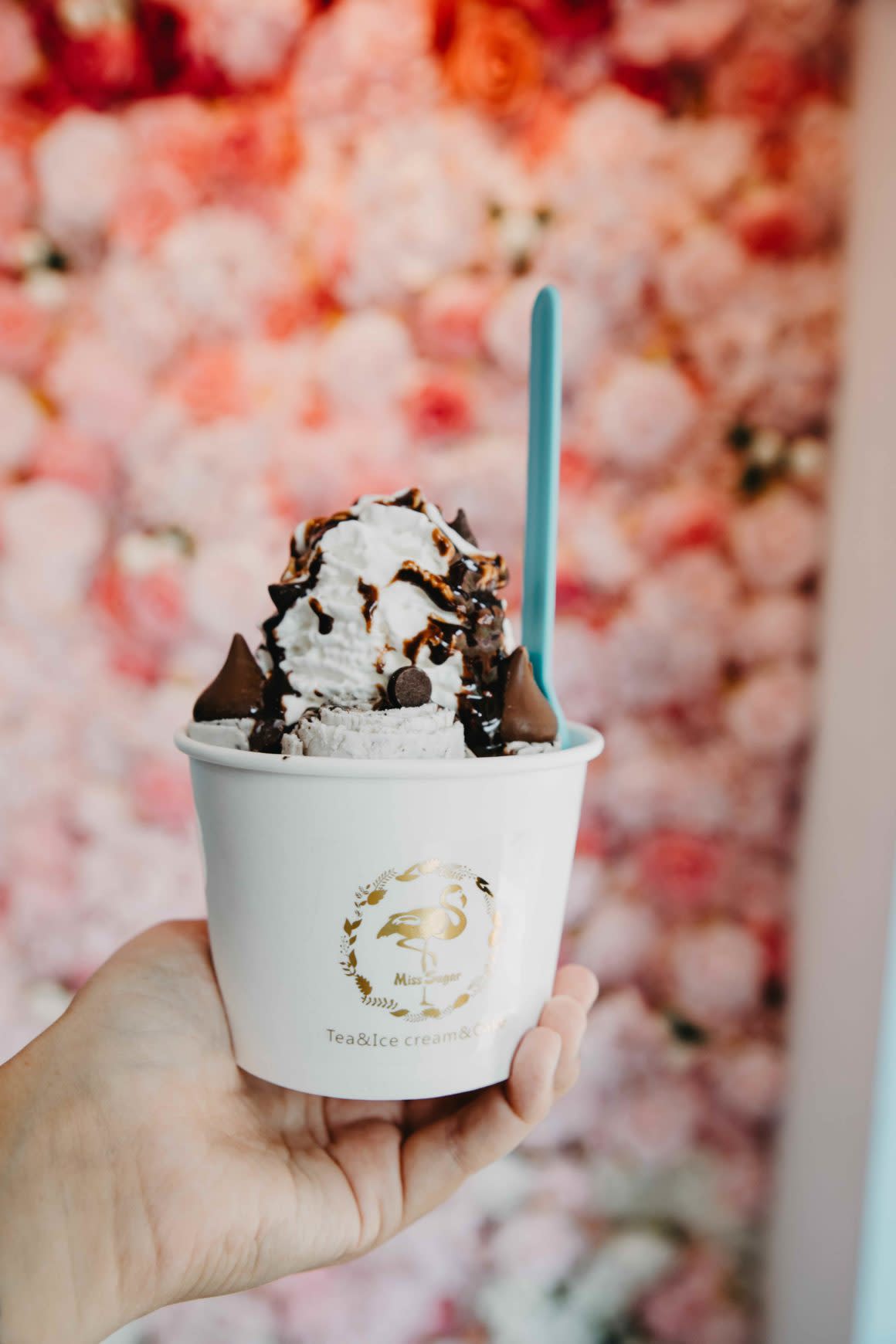 Grab your friends and give Miss Sugar a try this summer. You'll love your experience from the beginning of watching your ice cream being created to your last bite. For more information about this restaurant and others in Lafayette-West Lafayette, visit HomeOfPurdue.com.