Today, October 17, 2016 is National Pasta Day! We love our pasta in Lafayette-West Lafayette and we are home to some pretty amazing restaurants featuring some homemade, rich pasta dishes. There are so many diverse pasta dishes that it is hard to choose a favorite.  Do you have a local favorite?  Please share! One of our favorite dishes is the mac n' cheese from
Restauration
. One of the reasons we love it, is because it really is one of a kind.  The ingredients include einkorn (heirloom wheat) pasta, pasta, kabocha squash, chicken breast, sage, Marsala wine cream sauce, and walnut.  You can also get it made vegetarian. This fall, they are adding shredded pork to the mac n' cheese....yum!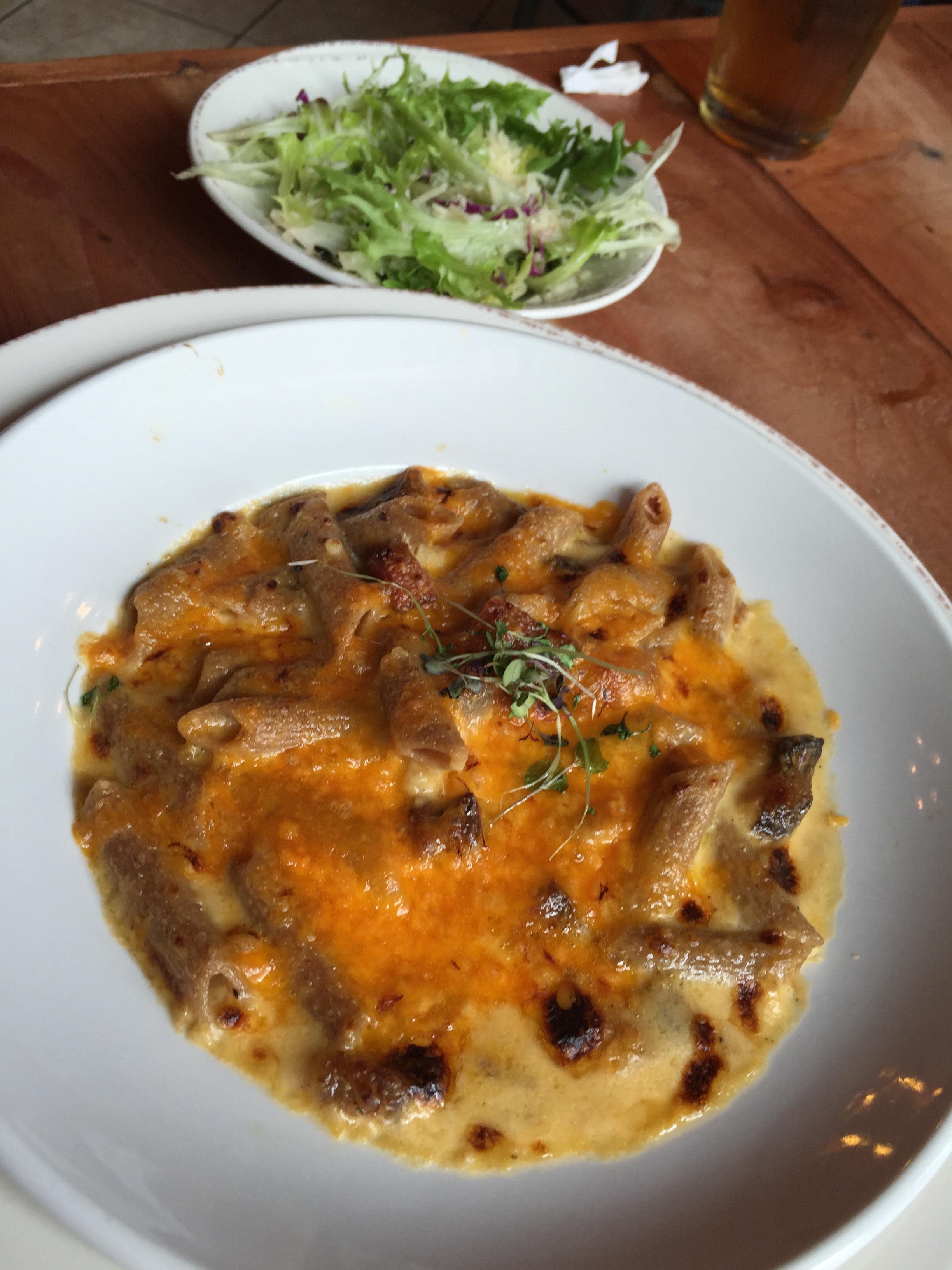 A local shared this, "The
mac n' cheese
is wonderful! I added the chicken which was cooked perfectly.  The cheeses were creamy and rich.  I took half of mine home because it was so filling. I ate it for lunch the next day, and it was just as good warmed up.  Please note I am not a leftover person, so this is big!" Another local we asked shared, "I wasn't sure I'd like the whole wheat pasta, not usually a fan, but this mac n' cheese with loads of cheesy flavor, plus chicken was delicious. I ate every bit of mine." Tell us your favorite pasta dish! We will share on social media to showcase Lafayette-West Lafayette's love of PASTA! For more information about all the delicious restaurants in Lafayette-West Lafayette, visit
www.HomeofPurdue.com
.
Save
Save
Save