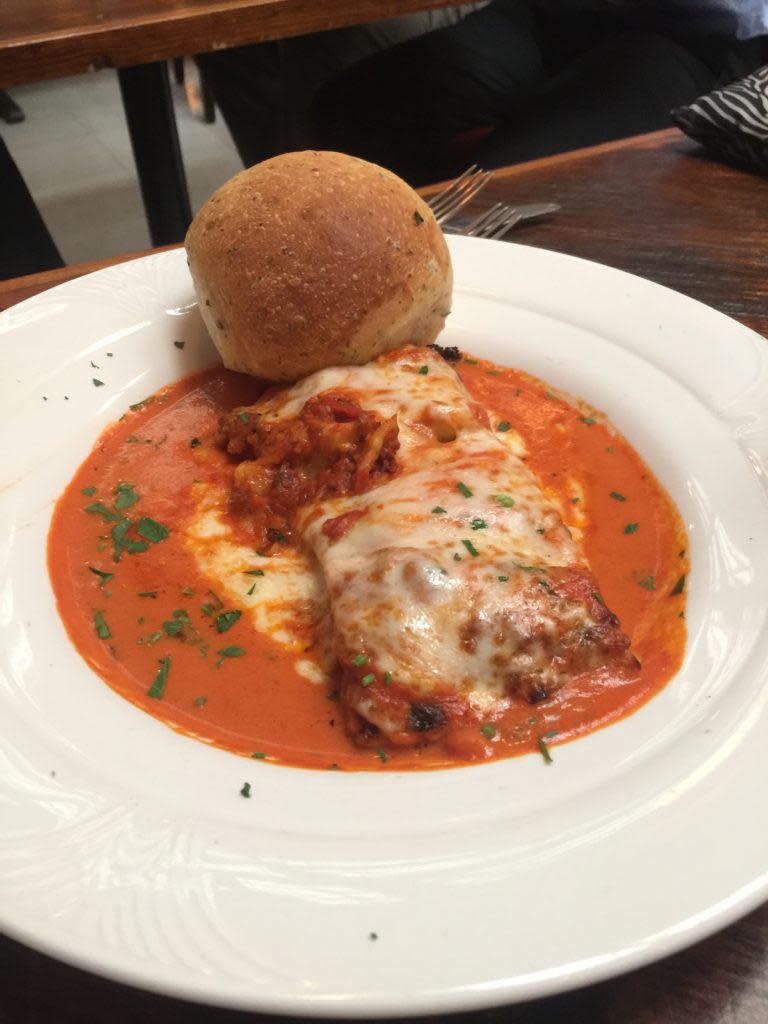 It's National Lasagna Day and
Lafayette-West Lafayette, Indiana
, is home to local restaurant,
La Scala
, where their homemade Italian cuisine can make your taste buds say "thank you".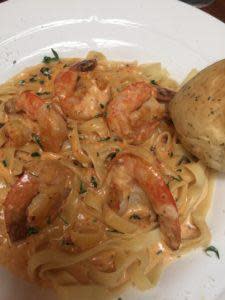 What is your favorite Italian food? Are you a red sauce or white sauce person?  Odd question, I know, but my friends and I always describe ourselves by the foods we eat.  I am usually a white sauce person, but at
La Scala
I love their rich marinara.  My family are creatures of habit and we always start our meal with their hand breaded ravioli filled with white, creamy ricotta in a bed of  their tasty marinara and topped with a splash of their specialty basil pesto.  Then it is onto entree time and this is the part of the meal where I am conflicted. Do I choose their gnocchi (potato and pasta dumplings) created three special ways or does their classic meat
lasagna
made with their Napolitania (tomato cream) sauce, giant ravioli filled with spinach and cheese and finished in their basil pesto cream sauce, win the day?  Do I have your taste buds watering yet?  Their menu has a limitless selection of homemade, "Farm to Fork", options.  I recommend going in a group, so you can taste and share all the delectable delights.  Their dessert menu also offers Italian favorites;
tiramisu
, directly imported from Italy, canolis and more!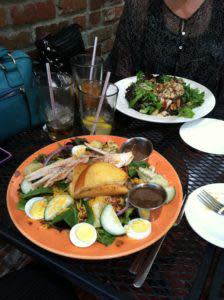 La Scala has a majestic,
outdoor eating area
.  It is the perfect setting for a relaxing night where guests can eat gourmet food, drink fabulous cocktails, share fun stories with friends and family, while overlooking
Lafayette's beautiful 19th century courthouse
.  You will be served food created by owner and Chef Francisco "Paco" Serrano.  This restaurant is locally and family owned, and diners can tell how they put all their passion into creating not only a comforting atmosphere, but into their hand crafted dishes. Co-worker, Lisa, shared, "My girlfriends took me to La Scala for my birthday.  We sat outside and I had the lasagna and pasta with the basil sauce- LOVE it!  It was a perfect evening! For more information about this restaurant and others in Lafayette-West Lafayette, Indiana, visit our website at
www.HomeOfPurdue.com
Save
Save