Lafayette-West Lafayette Weekend Update! Looking for a fun Indiana weekend getaway? Or do you live in this area and are looking for entertainment close by? Check out the endless possibilities for fun events happening this upcoming weekend in or near Lafayette-West Lafayette, Indiana.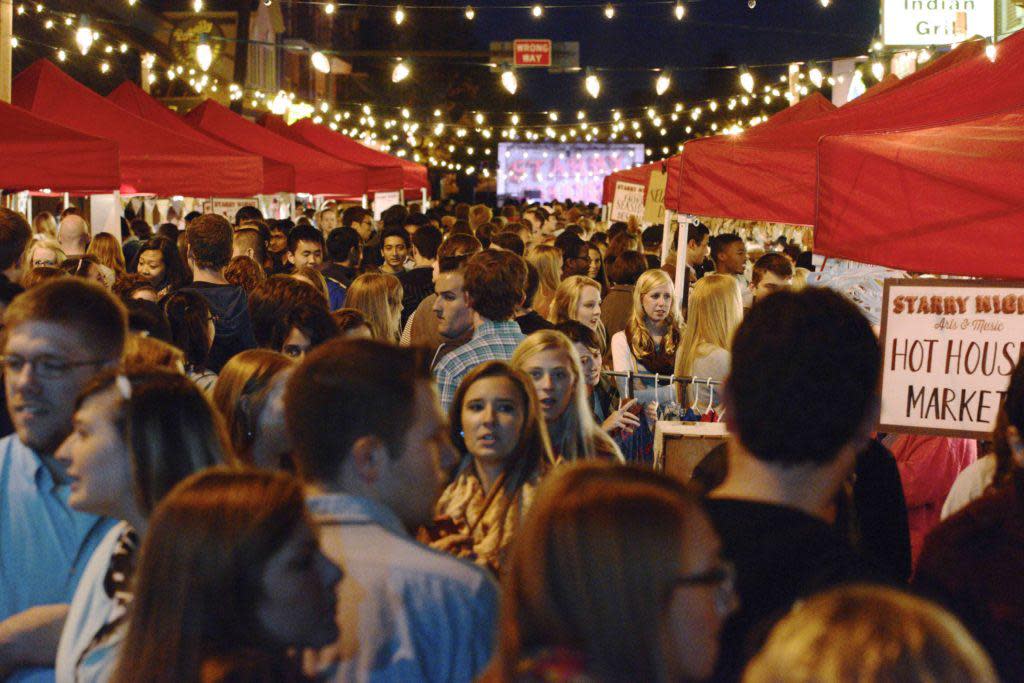 Starry Night began fifteen years ago with a hundred people and has since grown to welcome 10,000+ students and community members each year! Don't miss heading to the Starry Night Music & Arts Festival taking place this Saturday, September 29 at South Street and Northwestern Avenue in West Lafayette from 7pm to midnight. Starry Night is an annual street festival that features a unique blend of excellent music, a variety of merchants, interactive creativity, and delicious food. The festival is designed to bring the Purdue and Greater Lafayette communities together and seeks to promote awareness of Swipe Out Starvation, a campus organization concerned with the issue of hunger on a local and global scale. Featured musicians include Michigander, Mike Mains & The Branches, Ledges, Corey Kilgannon, The Bergamot, Joe Baughman, and Stay Outside. Starry Night is hosted by Purdue Christian Campus House (pcch.org) and Greyhouse Coffee & Supply Co. (greyhousecoffee.com) and is free to the public. Join in the first ever Ouibache Music Festival this Friday, September 28 and Saturday, September 29 at the beautiful Tippecanoe County Amphitheater in West Lafayette, Indiana. Musicians from all over the world will gather to play tunes, share stories, and commune with one another. Stage shows will feature local, regional, national and international acts. Music, demonstrations, dancing and all sorts of fun will be going on throughout the festival. Jam sessions and workshops will be set up on the grounds so make sure to bring your instruments! The opportunity is yours for the taking. Come and embrace your musical roots in a beautiful outdoor setting. There is something for everyone. It's about the music. It's about passing on the traditions. It's passion with a purpose.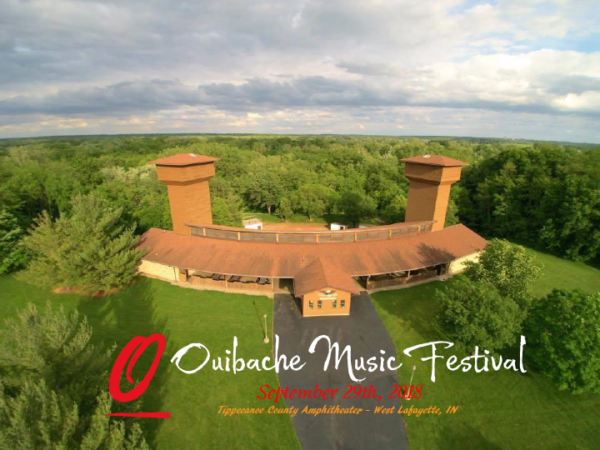 For more information about these events and other events happening this weekend in Lafayette-West Lafayette, check out our website at HomeOfPurdue.com.