[caption id="attachment_9208" align="aligncenter" ]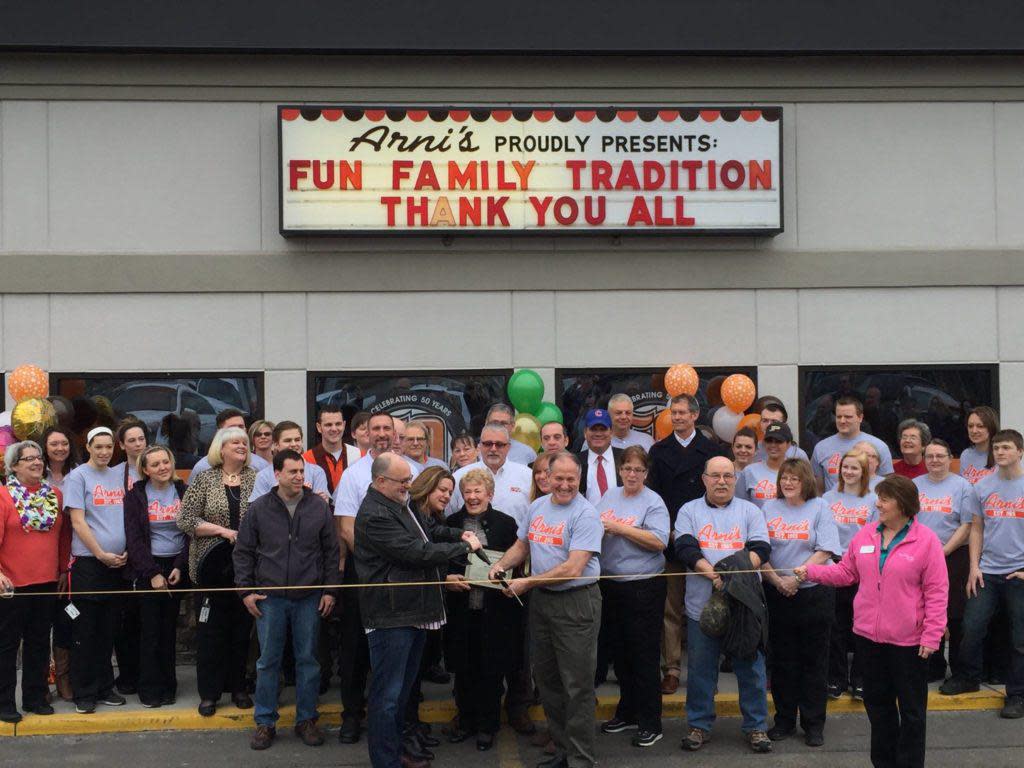 Celebrating 50 years![/caption] The original Arni's Restaurant opened at Market Square in 1965. Since then, Arni's has made a positive impact locally as well as state wide with 18 locations throughout Indiana. Arni Cohen, the original owner and founder of Arni's, was known to be a very kind and active member of the community up until his passing in 2002. His two sons Brad and Kurt, who now own and run the company, have carried on the family tradition of community involvement and friendly service through the business. I know this first hand from being a customer through childhood and now working at Arni's myself. [caption id="attachment_9209" align="alignleft" ]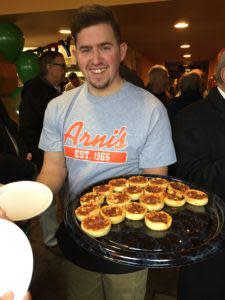 Great customer service![/caption] I was very fortunate to be given an internship opportunity with Arni's during my sophomore year at Purdue. Arni's works closely with Purdue's Hospitality and Tourism Program during career fairs and events such as the Purdue Black Tie Dinner. I couldn't have asked for a better place to work and learn about the industry through a very wide range of responsibilities. Arni's offers a full bar service, catering, and of course dine in. With the size and popularity of Arni's, this opportunity offered me more than I could ever imagine through everything from marketing, restaurant operations, and catering skills. Although my semester long internship ended in May of 2017, I have continued working at Arni's as a hostess.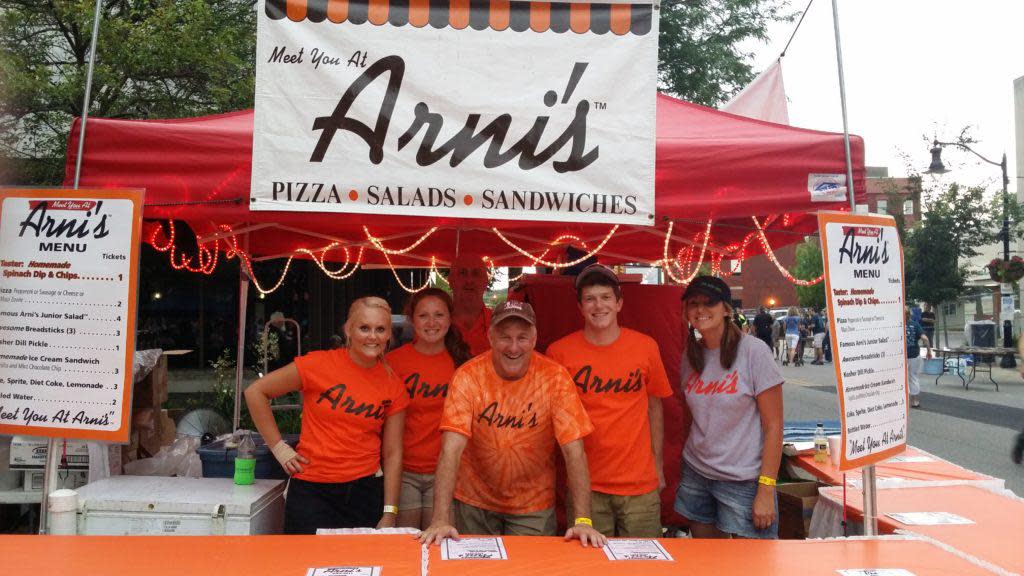 My favorite part about working at Arni's is the history within the restaurant itself, the employees, and the customers. There are multiple employees who have been working at the Market Square location for almost as long as Arni's has been open. These long time employees are a huge part of what makes Arni's so special, memorable, and nostalgic for many of our customers. There are many regulars who have been loyal customers since the doors first opened in 1965. We see our regular customers weekly and sometimes daily. This type of loyalty is so special and rare, I am so glad to be a part of it. The Arni's environment is full of nostalgia, from the building, the pictures on the walls, to the servers and pizza makers who make it all happen.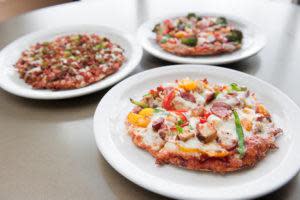 I can remember going to Arni's as a child and I never grew tired of the classic Arni's pizza. Now as an Arni's employee, I still love to enjoy an Arni's pizza or a hot ham and cheese whenever I can. Arni's is a Lafayette tradition not only for my family, but many families in Lafayette and surrounding areas. When Lafayette natives move away and come back to visit, Arni's is often their first place to stop upon their arrival. I have encountered many people while working at Arni's who try to time their travel just right to order a pizza as soon as they get into town or make a stop at Arni's before they leave the area. Arni's is a taste of home for so many, including myself. [caption id="attachment_9210" align="alignright" ]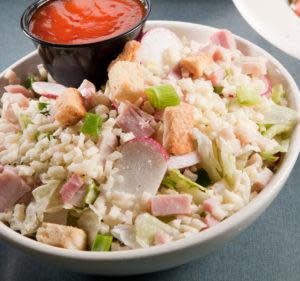 Arni's Famous Junior Salad[/caption] The type of service, history, and taste Arni's offers cannot be taught, but happens with experience and a genuine sense of community. I know from being a customer and also an employee that Arni's provides the type of dining experience every customer longs for. You will have a smile on your face from the moment you walk into the doors until the moment you leave after a great meal. Don't just take my word for it, I'll Meet you at Arni's! Emily, Visit Lafayette-West Lafayette Intern, shares this blog.