Mark your calendars for June 20th, 2015! From 4pm to midnight is one of Lafayette's biggest summer events right in our very own downtown! The Taste of Tippecanoe, "It's ALL good!" This event has something for everyone. From food to music, this one night event features the absolute best from the Lafayette-West Lafayette area. [caption id="attachment_6103" align="alignleft" ]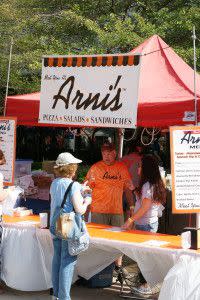 Grab a slice of pizza from Arni's![/caption] Admission is $10, cash per person upon entering the gates. After that, you can purchase tickets for $1 a piece. Each vendor will then have a few different options for one or just a few tickets. This allows guests to easily make transactions with vendors without having to carry around a bunch of cash. Most vendors will offer a one ticket special that will be for a sample of their main dish. For example, one small scoop of ice cream or a mini bun with pulled pork on it. This gives you an opportunity to really get a "taste" of all that the Lafayette-West Lafayette has to offer!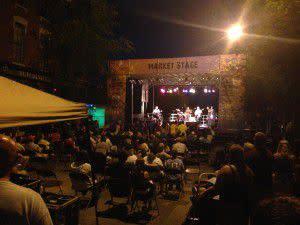 This year three different stages will be set up that feature all different types of music. Music will range from rock to country to blues and many more! I highly recommend arriving as soon as you can in order to really get a "Taste" of all of the music! Local artists can really be the best performers and entertainers. For those of you whom are of age, local wines and great summer beers will also be available for a few tickets to enjoy with all of your scrumptious "tastes". The night continues on with lots of friends, family and laughter. Once it becomes dark outside, last year it was at 10:45, the sky will be brightened up again. This time not with the sun, but with a spectacular fireworks show! One of the coolest memories of mine from attending last year's Taste was sitting on the John T. Myers Pedestrian Bridge over the Wabash River with some of my closest friends watching the fireworks. This was the best ending there could have been to end such a spectacular night!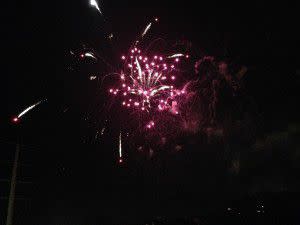 Rachel, Purdue University Student and Visit Lafayette-West Lafayette Intern shared this blog. For more information about this festival and others in the area, visit our website at www.HomeOfPurdue.com.