There are some places in Lafayette that are absolute staples! One local favorite serves up some the best Italian food around...the famed Mad Mushroom! Purdue students and locals alike can't get enough of Mad Mushroom. There are two convenient locations, in both Lafayette and West Lafayette.

The home of the Original Cheesestix! Mad Mush has a menu with something for everyone. Beyond their delicious pizza, there are sandwiches - calzones - grinders - paninis - pasta - salads.... and more! If you know a picky eater, don't worry, you can build and customize to create your ideal dish.

Allow the pizza experts to toss you up a delicious pie, with a selection of great toppings! You can even get a gluten free pizza crust. Try their unique Greek Gryo Pizza, topped with gyro meat, onions, black olives, feta cheese, cucumbers, tomatoes, and tzatziki sauce! For those who are on the pineapples-on-pizza side of the debate, there's the Mad Maui with bbq sauce, ham, bacon and pineapple. These are just two of the amazing creations you can get at Mad Mushroom!

Dive into all this pizza deliciousness today! You'll love stopping into their welcoming locations - they have a great vibe that invites you to stay and hang out with your friends over a bite (or more) to eat! You can even stop in for trivia nights at the West Lafayette location, which are announced on their Facebook page and typically take place on Tuesday nights! If you are new or old to the area, you won't want to pass up dining at Mad Mushroom.

[caption id="attachment_11810" align="aligncenter" ]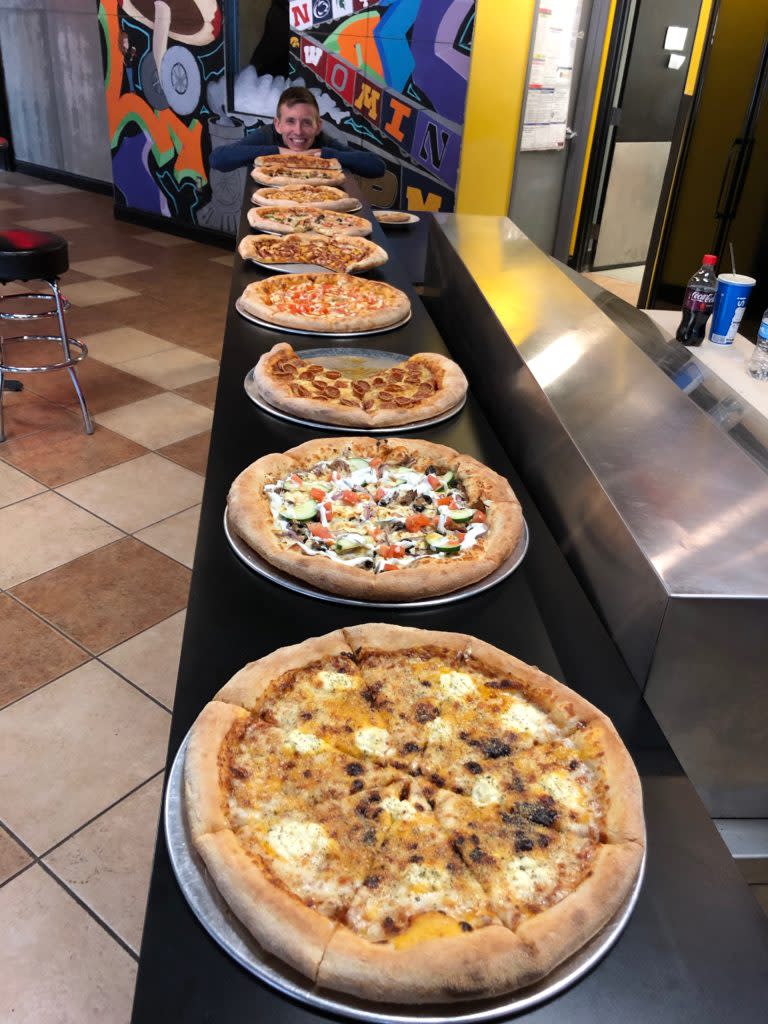 Pizzas Galore![/caption]

This blog is shared by VLWL intern, Samantha Martin! For more information, please visit our website HomeOfPurdue.com.