The holiday season is approaching quickly! A stop you must make on your next shopping trip is Mad Love Boutique, offering clothing, accessories and more! Abby, Purdue University student shares why you need to visit this specialty store, located in the heart of Downtown Lafayette.
Not only do I need some new outfits for Thanksgiving, Christmas and New Years, but gifts to give to family and friends. With a busy college schedule and working a part time job, time is limited. Running around to different stores for different gifts is time consuming and exhausting until I recently found the boutique that has a little bit of everything.
Mad Love Boutique is a small piece of heaven I need without breaking my bank. This BoHo Chic boutique carries handpicked items from Stephanie, the owner, herself. Dresses, jeans, shirts, sweaters and shoes range from xs-3xl, fitting everyone's body type. Shopping for children's outfits? Girls sizes from 7-14 are available as well.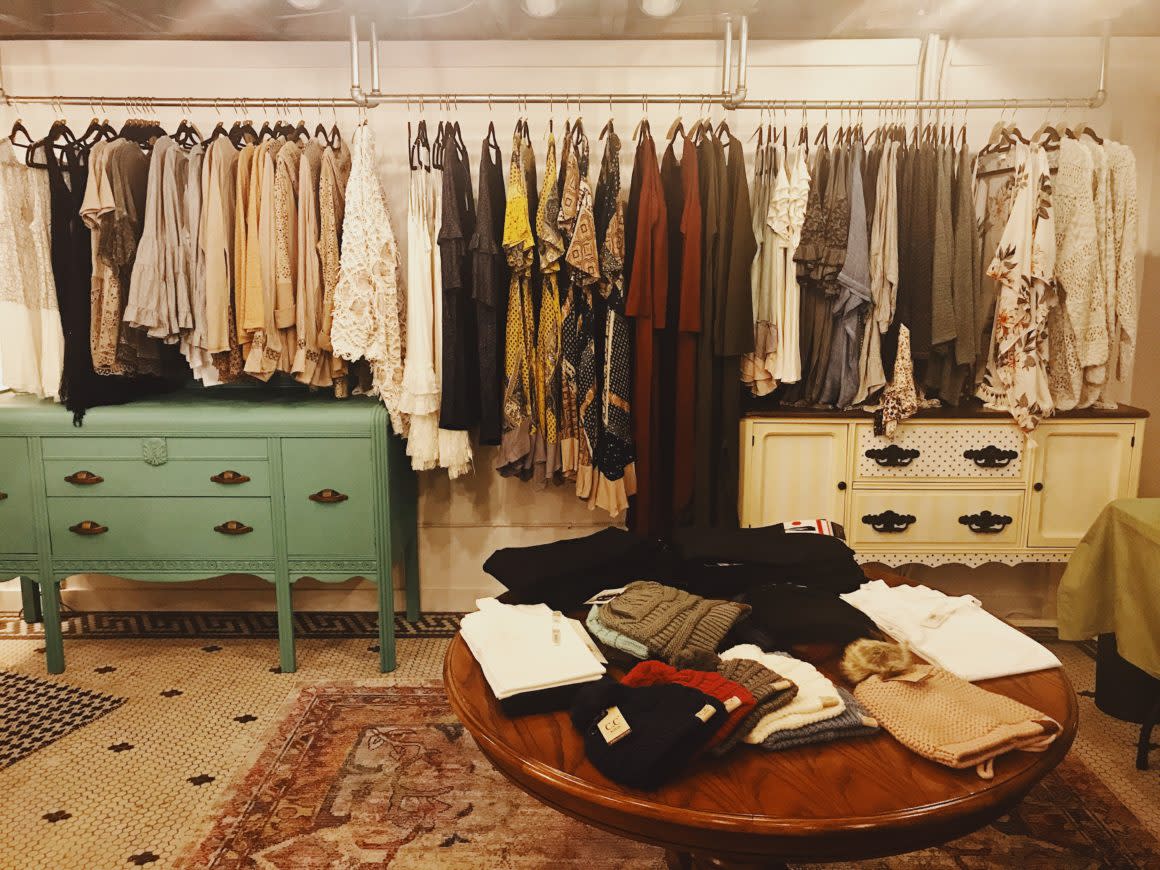 Have you heard of Nature Life? Mad Love is now selling this brand. It endorses positive messages on items in cute and fun ways. Coffee cups and water flasks with floral patterns and messages such as "Kindness is Magic"! Air fresheners, avocado themed socks, candles and keychain accessories are there too. Need a small accessory for yourself or a loved one? Mad Love sells jewelry including handmade earrings or crocheted bracelets. If you are not an avid jewelry wearer, the SmartTip touchscreen compatible gloves or soft and warm knitted hats are right up your alley.
Zoey, a loyal customer and fellow co-worker, shared "I had so much fun with my friends, picking out earrings, purses and shoes. One of the best places to have a girls shopping day. I confess, Mad Love Boutique has not helped my shopping addiction!"
After your shopping trip you will be sharing your confessions of a shopaholic! Have fun shopping! Visit HomeOfPurdue.com for more information about this shop as well as others in Lafayette-West Lafayette.