Happening Now!  Planning a stay in Lafayette-West Lafayette, Indiana area? Whether you are looking for delicious dining, interesting attractions and shops, enticing events or home away from home lodging—a getaway to Lafayette-West Lafayette, Indiana is sure to satisfy. Right now visitors are talking about the lovely, new, upscale hotel, DoubleTree by Hilton.
Enter a magnificent world of elegance and beauty as you arrive at the DoubleTree by Hilton in Lafayette. Upon entering their front doors, your senses will come alive at the lovely ambiance. A contemporary chandelier, full of bright, twinkling lights shines on you as you head to comfy chairs in front of a gas lit fireplace. The fireplace is encased in white marble with gorgeous artwork of local attractions welcoming guests to a modern and cozy setting. The high ceilings, gray and brown muted tones and huge windows make the space airy and happy. It may be the newness, but there is also a smell of luxury and beauty in the air. The decor is exceptional, but even more impressive is the service. The smiling staff welcome guests and go out of their way to assist in any way. Visit Lafayette-West Lafayette hosts a Star Award Program that is designed to recognize great customer service at our local attractions and hotels. Since DoubleTree opened its doors in the fall of 2017, multiple nominations have come in for this friendly staff! Plus, as soon as you enter this hotel, the staff gives visitors a warm, chocolate chip cookie! What is better than that?!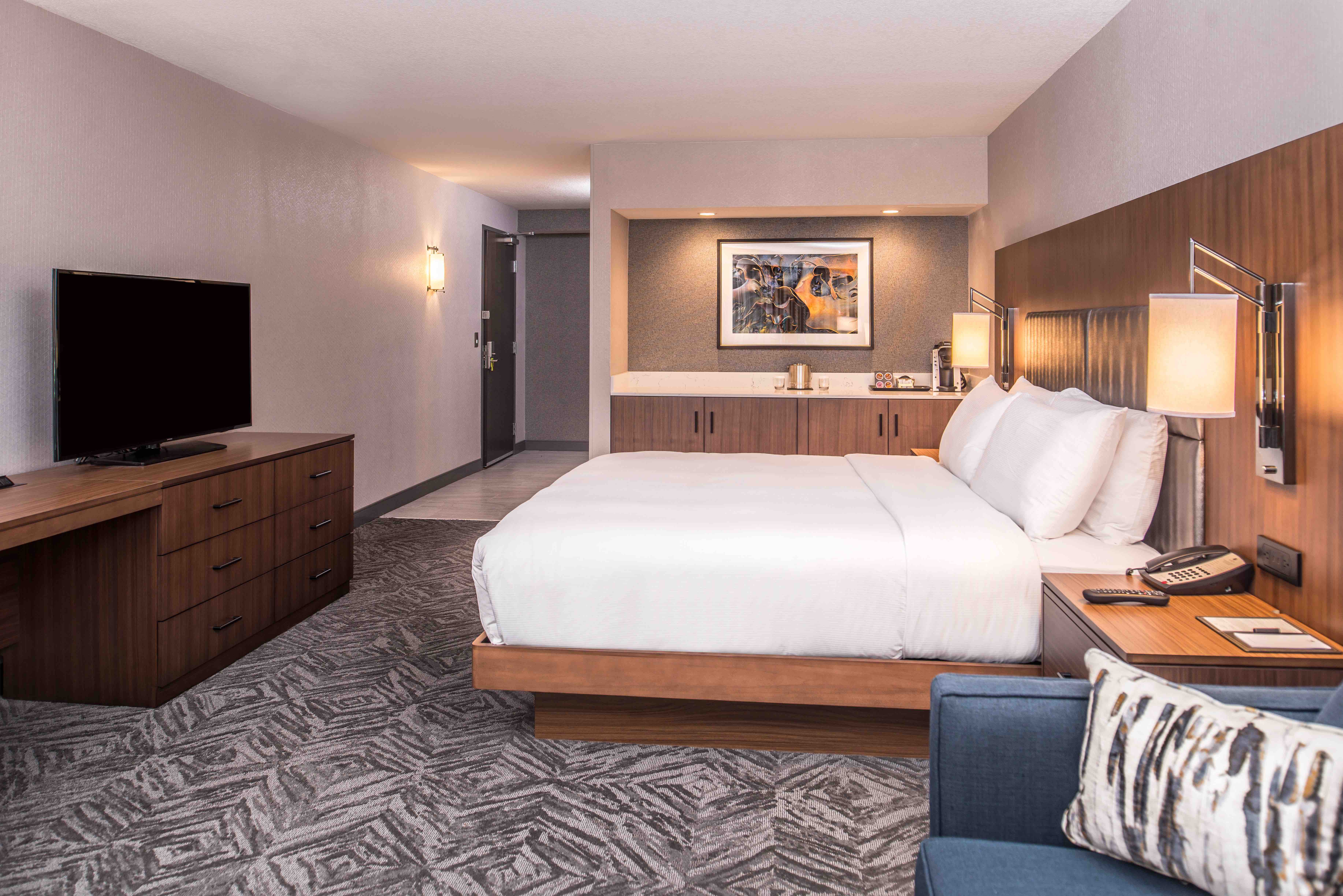 Looking for a comfortable night's sleep? When you enter your room, you will be in a personal sanctuary where you will be able to unwind and relax from a long day. Each room features a 50-inch TV, one king bed or two queen beds outfitted with cozy linens, and complimentary Wi-Fi. Kick off your shoes, take a nap, and when rested throw on your swimming suit and take a leisurely swim in their heated swimming pool and whirlpool.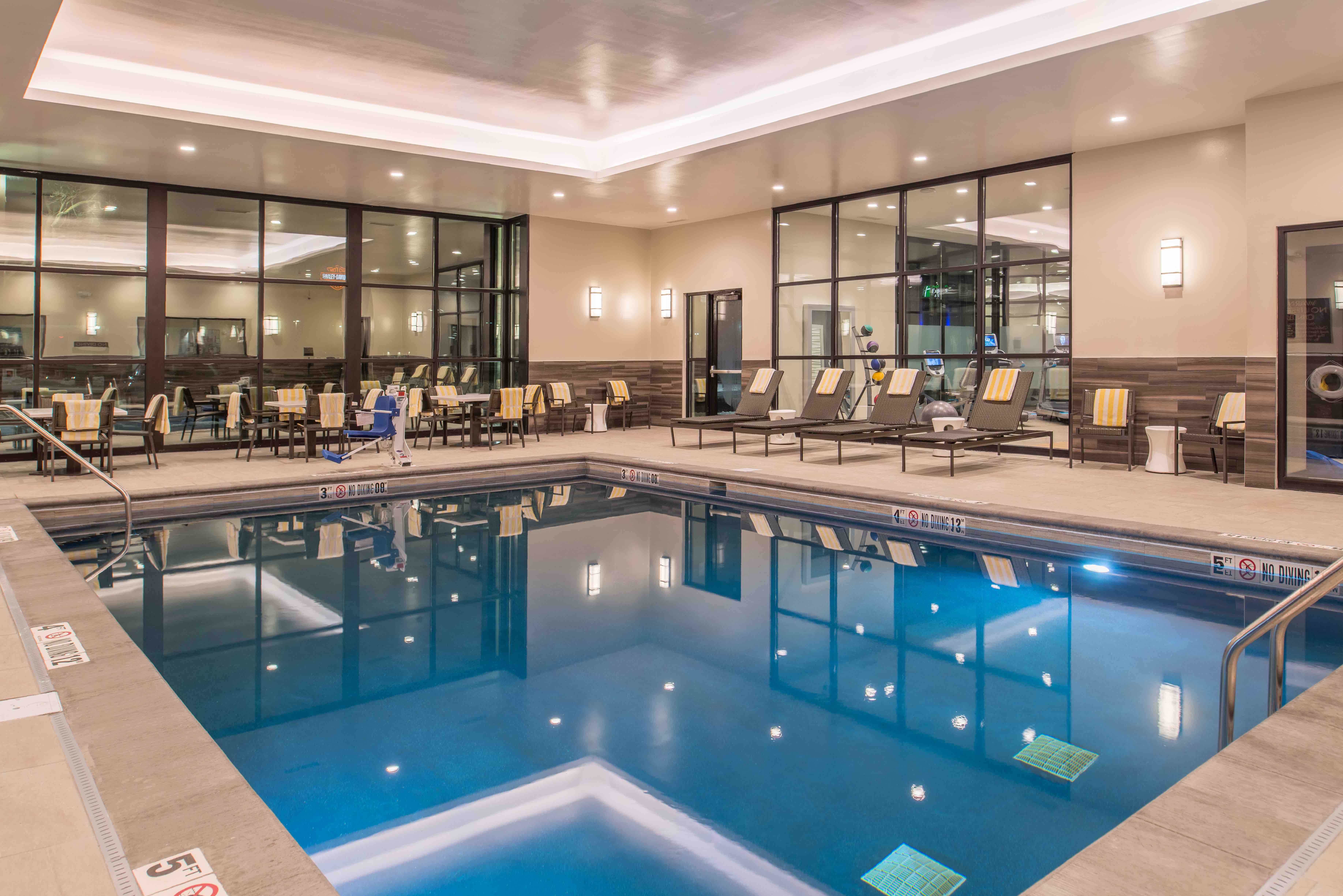 The best news is you don't even have to leave the hotel to grab food!  Enjoy dinner and breakfast at the Made Market, with menus that focus on fresh and healthy American fare and enjoy your favorite cocktail in the Made Market Lounge. They also offer grab-and-go options and daily room service to suit your busy schedule!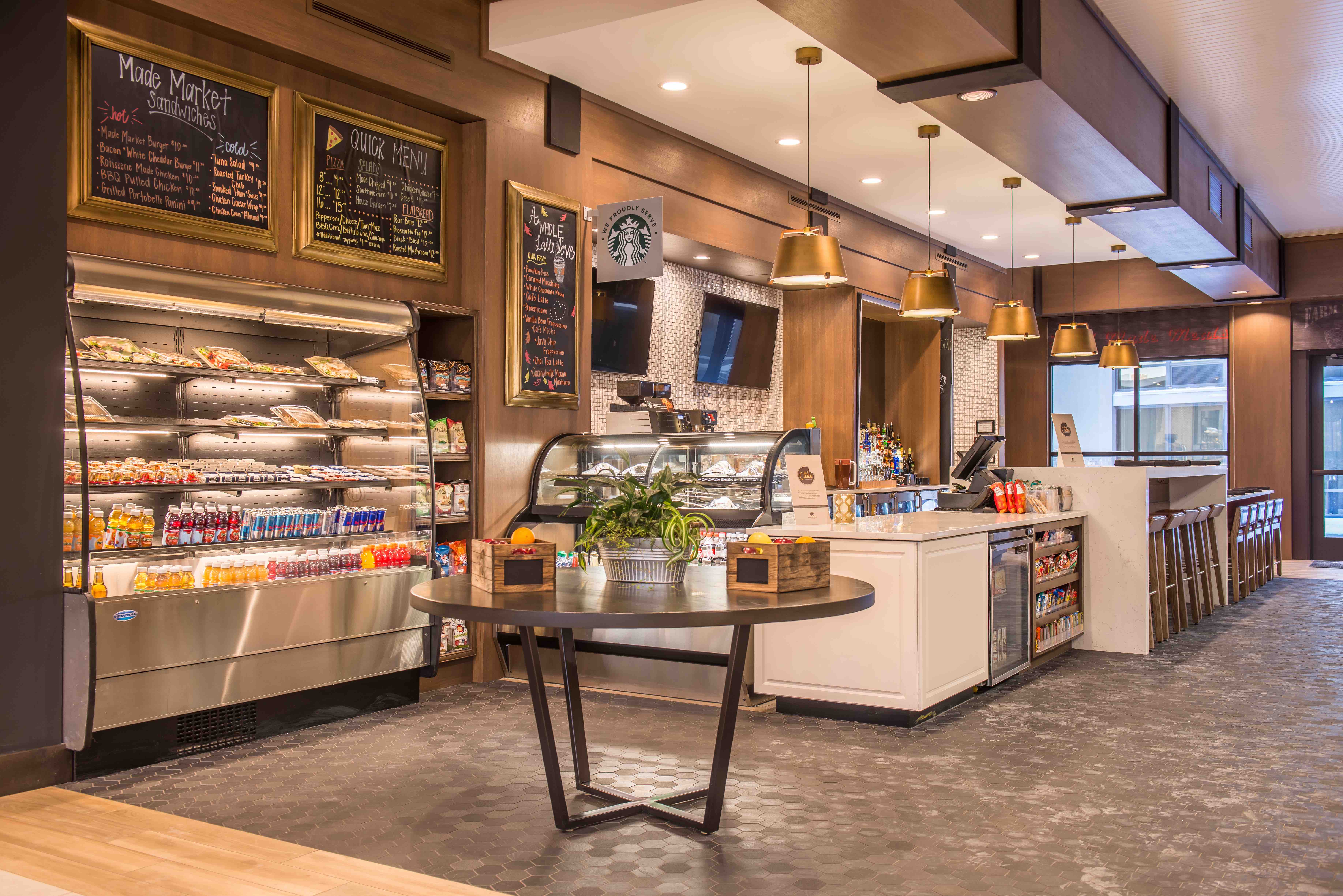 Make sure you visit DoubleTree by Hilton and enjoy the luxurious side of Lafayette on your next visit to Lafayette-West Lafayette. For more information about this hotel and others in our area, visit HomeOfPurdue.com.