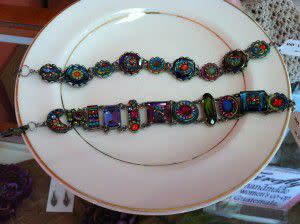 Looking for
high-fashion women's clothing store
without the high price? Then look no further than Juniper. Juniper has tons of great finds for every shape and size. You'll love Juniper's eclectic style and chic accessories. This boutique has lots of great items you can't find anywhere else. Because Juniper sells select styles in limited quantities you can be sure when you buy a top or dress from Juniper you won't bump into six other girls with the exact same outfit as you. A major plus of local boutiques is the exclusive styles they sell. At
Juniper
you'll find a brand-new and completely original outfit for your next special event or for just hanging out with friends.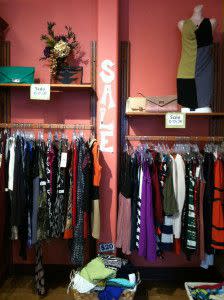 Juniper is a boutique with a large selection of junior, contemporary and women's fashions. The shop sells everything from clothing, to
jewelry
, accessories, and shoes! Juniper has all the newest in-demand styles right now! Every occasion and season is represented on Juniper's racks. The next time you need a dress for a special date night, Juniper will have you covered! Going out for a night of dancing with your besties? Juniper has an outfit for that too! They've also got lots of reasonably priced accessories to make your outfit really pop. The staff at Juniper is super friendly and will be ready to help you find that perfect piece for your wardrobe. The store itself is beautifully decorated. The multi-colored walls are all painted earthy-tones and detailed stencil art adds the perfect accent to the shop. With lots of great lighting, all wood floors, and contemporary music playing overhead, you'll feel like you just walked on set to a fashion shoot.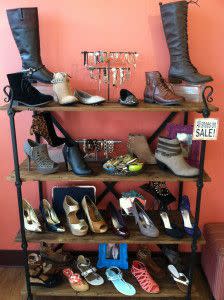 Sometimes we all need a break from our hectic life. If you feel like your
shopping
experience isn't what it used to be or if you just need a place to give your tired wardrobe a facelift, Juniper is the boutique for you. Located at 311 Brown Street in West Lafayette, Juniper is the perfect place to get re-inspired about your image. Kristine, Visitor Information Specialist, for Visit Lafayette-West Lafayette shared this blog.