[caption id="attachment_10987" align="aligncenter" ]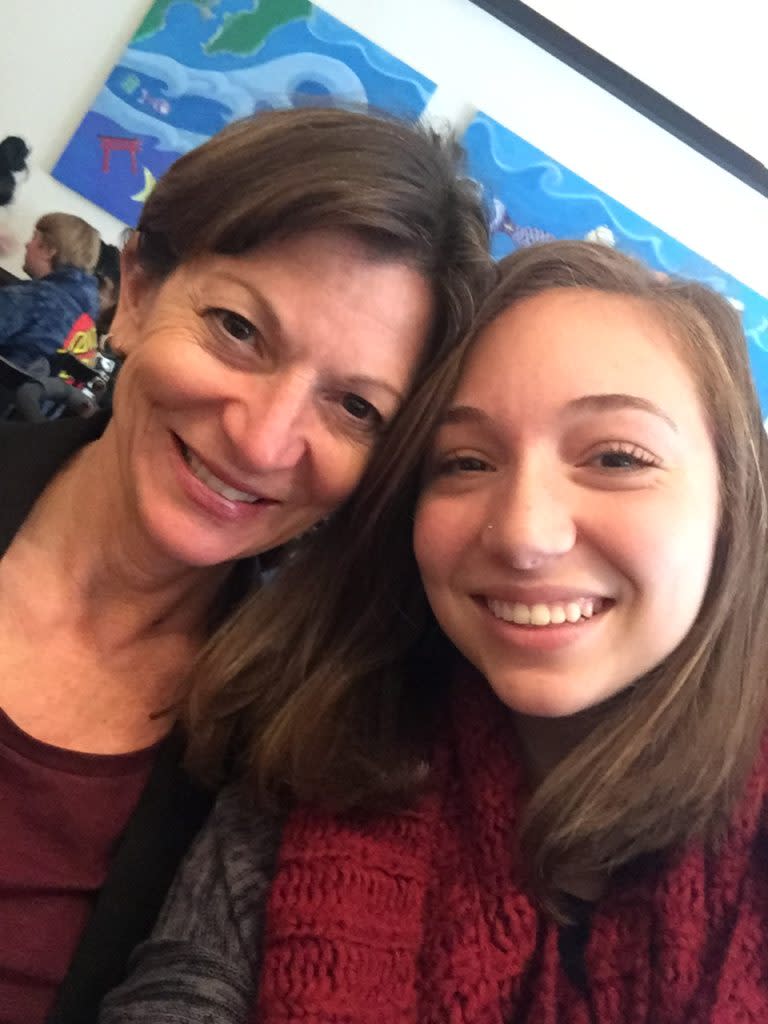 Hannah and mom Rachel 1 week before Hannah became ill[/caption] Today is World Kindness Day! We want to share a story of loving kindness we heard from a Purdue parent who experienced the BEST of our community.  Thank you to Rachel Michelberg for sharing this story with us to pass on. It shows how the human spirit of kindness can leave a mark in a family's life forever. Our world is brighter with these wonderful acts of kindness.
Rachel shares, "In November 2016 my daughter Hannah was in her sophomore year at Purdue.  She fell ill the weekend before Thanksgiving and was taken by a friend in the middle of the night to St. Elizabeth hospital. Her illness, which was thought to be either TB or pneumonia, progressed rapidly and the doctor advised me to come as soon as possible.  My husband and I flew out (from the San Francisco bay area) that night.  Hannah was in the ICU in an isolated room - we had to don gowns and masks upon entering.  She worsened and the doctors put her on a ventilator. As you can imagine it was truly terrifying - the antibiotics weren't working and her lung x-rays continued to show worsening, severe congestion.  TB was eventually ruled out - she had a severe form of pneumonia.
The night Hannah went on the ventilator - the Wednesday before Thanksgiving — we took a break and went to East End Grill for dinner.  It was hard to relax but we told the server our story and asked if they were open the next day so we could have somewhere to go for Thanksgiving dinner.  Soon after Scott came to our table and offered to make us a meal that we could pick up and have in Hannah's hospital room (he would be coming in to the restaurant to cook just for us since they weren't open.) We were flabbergasted by his kindness and gratefully accepted.  When my husband Richard picked up the meal the next day, Scott refused his repeated offer of payment.  So extraordinarily kind and generous.
[caption id="attachment_10988" align="aligncenter" ]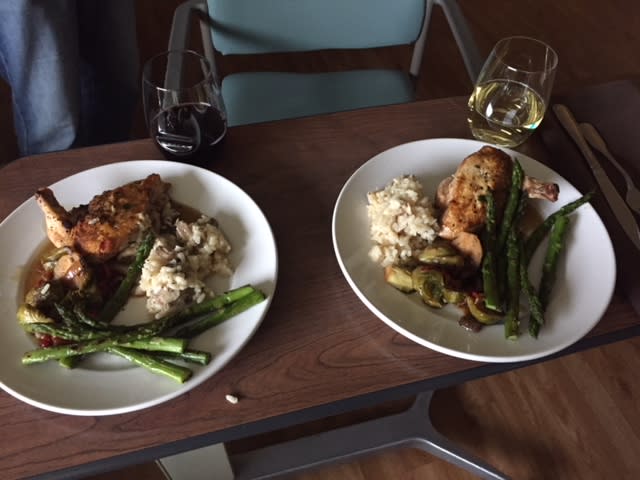 Thanksgiving Dinner - Chicken, asparagus and lovely mashed potatoes. Scott even sent plates and cutlery.[/caption] I helped Hannah move into her studio in The Hub this past weekend for her senior year.  I took her and a few of her friends to the
East End Grill
on Saturday night and asked to see Scott.  He remembered us, asking - "you're here from California, right?" I thanked him again, and he said "it's just what you do," - as if there was no question that this is the way people should treat each other."
The staff at Visit Lafayette-West Lafayette want to thank Scott at East End Grill as well for being kind and making us so proud to call Lafayette-West Lafayette home. Our community is positive, kind and a great place to be a part of. Living or visiting here, it's fabulous!
Please share an act of kindness you have received? And remember, be kind!