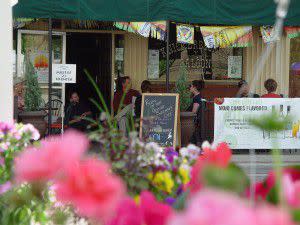 Happening now!  Looking for live music that will rock your socks and get your feet a swaying?  Every weekend a special head-lining band performs at Indiana's "oldest bar", the Knickerbocker Saloon, to provide its guests an evening of musical entertainment and fun.  Join locals and visitors as they gather together for camaraderie, delicious beer and great music. Rock n' Roll, the Blues, Country; the Knickerbocker Saloon offers this and more!  I personally love "Blues" music and the Knickerbocker Saloon features bands that can make your heart fill heavy and full one moment and light and airy the next with just the rhythm of sounds from the instruments.  Add in the friendliness of the servers, the comradeship of the visitors, and a beautiful bar; makes for the creation of a memorable night at the Knickerbocker Saloon.

If you enjoy tasting a diverse range of beers the Knickerbocker Saloon features over 80

specialty, craft, & import beers. They feature local beer made by

People's Brewing Company

 in Lafayette, Indiana. They offer everything from pale and amber ales to more robust stouts.  It is a beer lovers dream!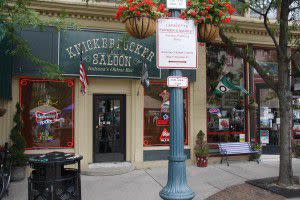 The Knickerbocker Saloon is a famous landmark in Lafayette as it is

Indiana's oldest bar

.  It was established in 1835 as the "Cherry Wood Bar" of the Lahr Luxury Hotel, and issued Indiana's first liquor license.  The "Cherry Wood Bar" was later renamed the Knickerbocker Saloon in 1874 when the areas first player piano was introduced. (Music has been a very important player in creating the bar into what it is today!) The Knickerbocker boasts a guest list including; President Grant, Mark Twain, Al Capone, and even Neil Armstrong!

Whether you are looking for delicious dining, interesting attractions and shops, enticing events or home away from home lodging—a getaway to Lafayette-West Lafayette, Indiana, is sure to satisfy. For more information about this bar and others in the area, visit our website at www.HomeOfPurdue.com