[caption id="attachment_6151" align="alignright" ]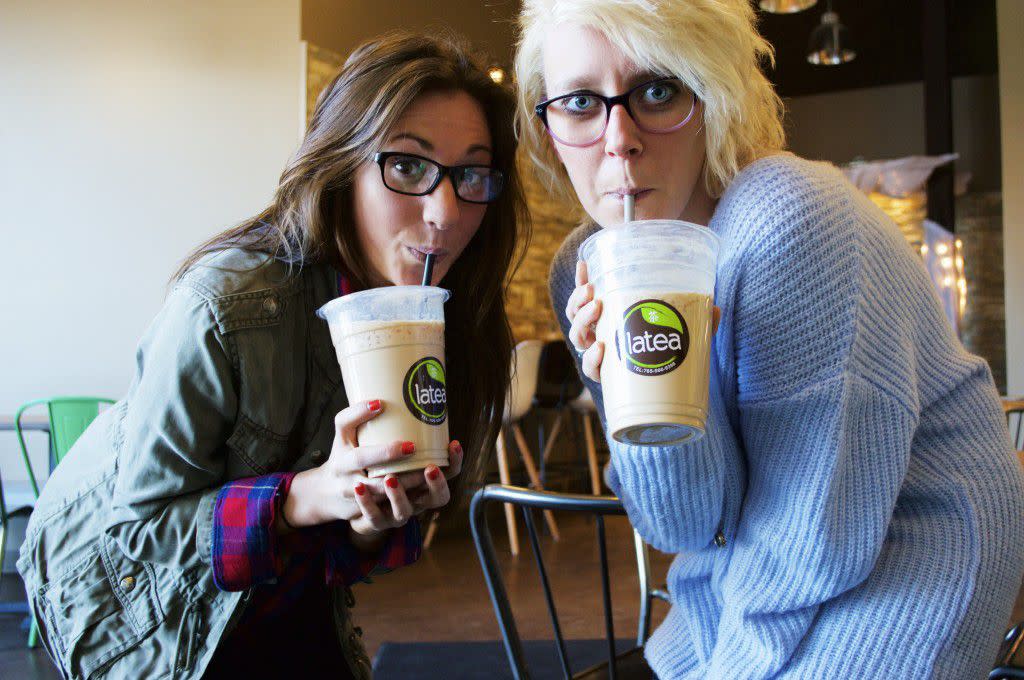 We loved Latea specialty teas![/caption] Calming, warm, and friendly, these are the three words I would use to describe Latea, one of West Lafayette's newest tea lounges. Latea opened late last summer and has been a great addition to our area. Tucked into the shops at Wabash Landing Shopping Center, Latea, is located in the Wabash Riverfront downtown district. As an avid tea lover, I had been dying to try out Latea and I must say I was not disappointed.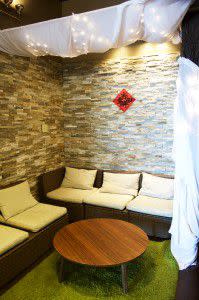 The ambiance of Latea immediately sets you at ease. The peaceful lighting, natural tones in the décor with pops of color, and relaxing back corner lounge, make the perfect setting for either unwinding or studying the day away. Even better than the relaxing atmosphere is the amazing customer service. When fellow Visitor Information Specialist, Maddie, and I stopped by we weren't sure what to expect. Neither of us had tried bubble or milk tea before so there were a lot of questions to be asked. The staff went above and beyond our expectations to say the least. They let us try multiple different flavors of teas, explained the process behind the different types of drinks, and gave us recommendations based on what we told them we usually enjoy. They were never impatient with what seemed like, millions of questions we had and reassured us if we didn't like what we ordered they would make something else totally free! When it comes to exceptional customer service this place is doing it right. [caption id="attachment_6150" align="alignleft" ]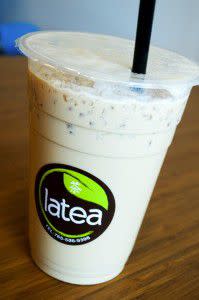 Carmel Iced Milk Tea[/caption] After finally deciding, Maddie ordered a Carmel Iced Milk Tea and for myself a Lavender Iced Milk Tea.  We were not let down. Although each had totally different flavors they were equally delicious. Maddie said, "My tea is like sipping ice cream through a straw. Sweet but not over powering, with just enough kick." My drink was also perfect. With a subtle yet bold lavender flavor I can see why it is one of the most popular items on the menu! Aside from endless options of tea drinks, Latea also offers a variety of cupcakes and pastries. I wish I could say we did not let our sweet tooth win but we had to find out if these cupcakes tasted as good as they looked. The answer? Yes! The dense creamy frosting and rich cake batter made to be the perfect pairing for our drinks. [caption id="attachment_6149" align="alignright" ]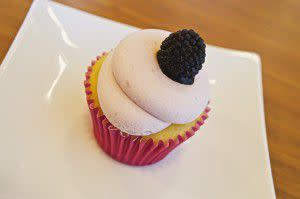 Decadent Cupcake - Jelly cupcake[/caption] The next time you are looking for a place to relax, grab a friend and head down to Latea. From their specialty tea drinks to the friendly staff we promise you won't leave disappointed. Latea is the hidden gem of Wabash Landing I am glad I found, and hope for you to discover sometime soon! Terese, Visitor Information Specialist for Lafayette-West Lafayette, shared this blog.