Did you recently get engaged and are looking for a wedding venue for your big day? Well, first of all, congratulations! What an exciting time in your life! Take a moment to revel in that and relax. Ok, now get to work! The Lafayette-West Lafayette area has a wide variety of locations to choose from for your wedding and reception! I bet many venues you don't know about, even if you have lived here a while. Check out our complete listing on our website: https://www.homeofpurdue.com/meetings/venues.html. We'd be happy to help narrow down selections based on your needs or answer questions about any of the locations. 
We have several new venues in the area that you may want to put at the top of your list to check out as well!
Ever dream of having your wedding on a farm? You should check out Black Blanket Farms Bed and Breakfast! The Bed and Breakfast is in the heart of a working farm. While the barn is not available for rent, you would be able to set up a tent on the lush grassy areas. Landscaped and natural gardens, a pond, grain fields and woodland ravines surround the property. The Bed and Breakfast offers four guest rooms to choose from for a few guests to enjoy or rooms to use to prepare for the ceremony.
Black Blanket B&B

Teresa, Black Blanket B&B Owner
The History Center is located in downtown Lafayette at the corner of 6th and Columbia, housed in a historic building. This venue has two main spaces to offer; a large banquet space and an auditorium with an optional dance floor. There is even a commercial kitchen on site that is great for any catering or other food needs you may have.
Fun exploring the History Center

Bridal area at the History Center
The Whittaker Inn is a modern Inn in West Lafayette and offers a unique oasis to it's guests. Located not far from the heart of West Lafayette, Purdue University and downtown, yet guests feel like they are secluded and can relax in a quiet, tranquil environment. The Whittaker's versatile spaces create an ideal setting for an intimate event for up to 50 guests. Weddings could utilize the Dining Room and/or the Gathering Space with dramatic stone fireplaces, vaulted ceilings and natural light. The outdoor terrace could also be used, or a tent could be added to the lush grounds. The on-site kitchen would be available to create customized menu options for your guests. Thirteen beautiful guest rooms and two premium suites will be just steps away at the end of a fun night as well.
Whittaker Inn

Gathering Room

Dining Room
There are three new venues that are barns in the area as well, Gathering Acres Event Center, New Journey Farms and The Stables Event Center. All are over 8,000 square feet and climate controlled accommodating around 300 guests.
Gathering Acres Event Center is located on the south east side of town. The structure features a concrete floor, wooden chandeliers with ceiling fans that are dimmable and have colored up lighting available for the ceiling, barn door entrance, and a large raised stage area with center staircase is front and center as well. Many other amenities will help your day be perfect such as the private bridal room, private groom room, parking staff, projection screens, onsite barn managers and more. This venue is located on 11 acres along with the owner's beautiful family home and surrounded by trees and farmland. There is also a pond on the property as well.
New Journey Farms is located on the east side of town near Dayton, IN. A beautiful staircase and a wall of windows are the centerpieces in this venue. Private bridal suites, staging area for caterers, indoor bar area, outdoor ceremony space with a beautiful pergola and landscaping are some highlighted amenities of this venue.
New Journey Farms Wedding

New Journey Farms Outdoor Space
The Stables Event Center is located on the south west side of Lafayette. A 24 x 24-foot covered patio with fire pit, sliding barn doors, covered front porch, 12.5 acres of pasture, creek, woods and horse farm, beautiful lighting, private catering entrance, state of the art audio equipment and bride and groom suites are some of the features of this venue.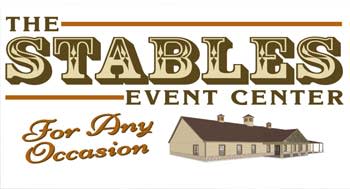 Whew! That is a lot of places to check out! And these are just the newer ones! There are many, many more listed on our website and new ones opening all the time. Just remember, we are here to help narrow it down and answer questions! Have out of town guests coming to your wedding? We can help with that too…. But that's a topic for a blog for another day.
Good Luck and Congratulations! Remember, we are here if you need us!
This blog is shared by Visit Team Member, Ashley Gregory.