What is
Labor Day
? The U.S. Department of Labor states it is the following, "Labor Day, the first Monday in September, is a creation of the labor movement and is dedicated to the social and economic achievements of American workers. It constitutes a yearly national tribute to the contributions workers have made to the strength, prosperity, and well-being of our country." To me, this day means we work hard all year long, and our country is thanking us with a vacation day to get out and have fun!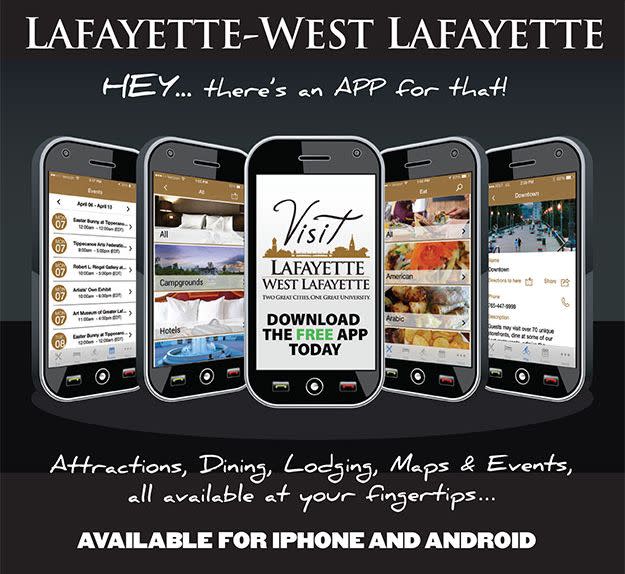 How can you learn about all the fun, exciting events and happenings taking place in Lafayette-West Lafayette? It's easy! On your smart phone, download the
"Visit Lafayette-West Lafayette" App
. Attractions, dining, maps and events are all available at your fingertips. Recently, all of the Lafayette-West Lafayette outdoor art was added to the app. Photos, GPS mapping and information about each special piece of art including murals, statues and sculptures allows an easy way to get out and follow the art trail. Looking for a special event taking place today or next month or even next year! Our App features a
calendar of events
that is very user friendly and helpful. From major festivals to art gallery exhibits to farmers markets, this calendar showcases the abundance of activities taking place in Lafayette-West Lafayette. Today, download the
App
and check out everything our community has to offer!