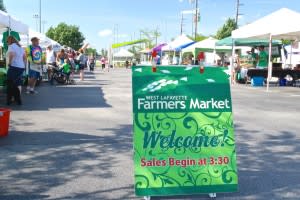 From the months of May to October, the Lafayette-West Lafayette Farmers Markets make their return. From farm fresh products to handmade gifts the markets offer something unique. These markets run one day per week at the different locations. The locations include downtown Lafayette, Purdue University campus and Cumberland Park in West Lafayette.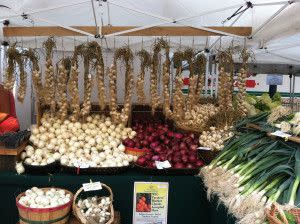 The Lafayette Farmer Market has been around for over 165 years! That makes it the oldest farmers market in the state of Indiana. Every Saturday morning from 8:00 am until 12:30pm the market is buzzing. You can find it on 5th street between Main and Columbia streets in historic downtown. If you are looking for parking, spots are available on the streets as well as in the public parking garage with the entrance off 5th street. You will find a beautiful mural backdrop celebrating the long running tradition of the farmers market in downtown Lafayette. Typically there is some sort of live entertainment going on. This market showcases fresh flowers, baked goods, vegetables, fruits, plus honey, jams and jellies.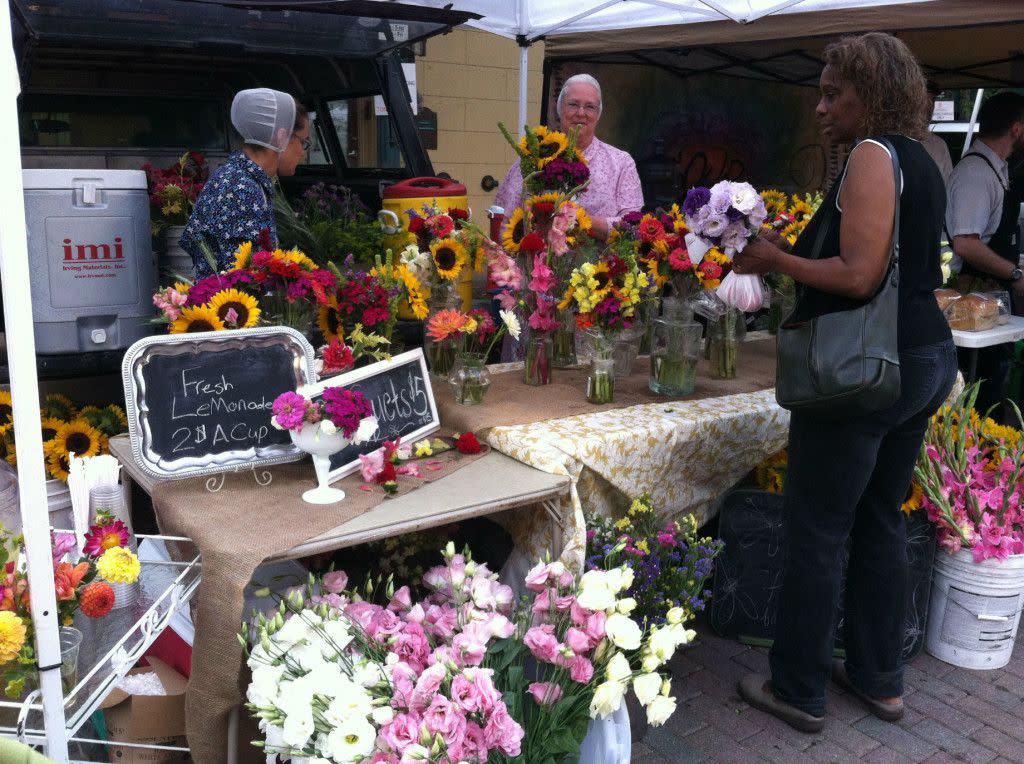 The Purdue Farmers Market it slightly different. This market is held on Memorial Mall on campus. This market occurs every Thursday from 11:00am until 2:00pm. At this market you can find a lot more ready to eat food. This is a popular lunch spot for students both in summer school and in the fall semester. I purchase my bread from the market each week on my walk back home from classes!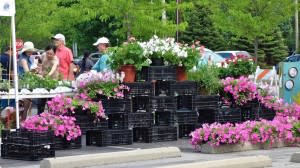 Finally, the third market is held in West Lafayette. This market is held on Wednesdays at Cumberland Park in West Lafayette from 3:30pm-7pm. This market features additional goods available for purchase including children's clothing, handmade glass jewelry and soaps. Additionally, musicians will perform, wine tasting is available and restaurants provide take out meals. Seating is also provided for a relaxing evening in the sunset. Just a friendly reminder that pets are not allowed at any of these markets due to health and safety concerns! Shopping locally supports the local economy and business owners. Head to the markets this week to find some delicious and in seasons fruits and vegetables! Rachel, Visit Lafayette-West Lafayette Intern, shares this blog!