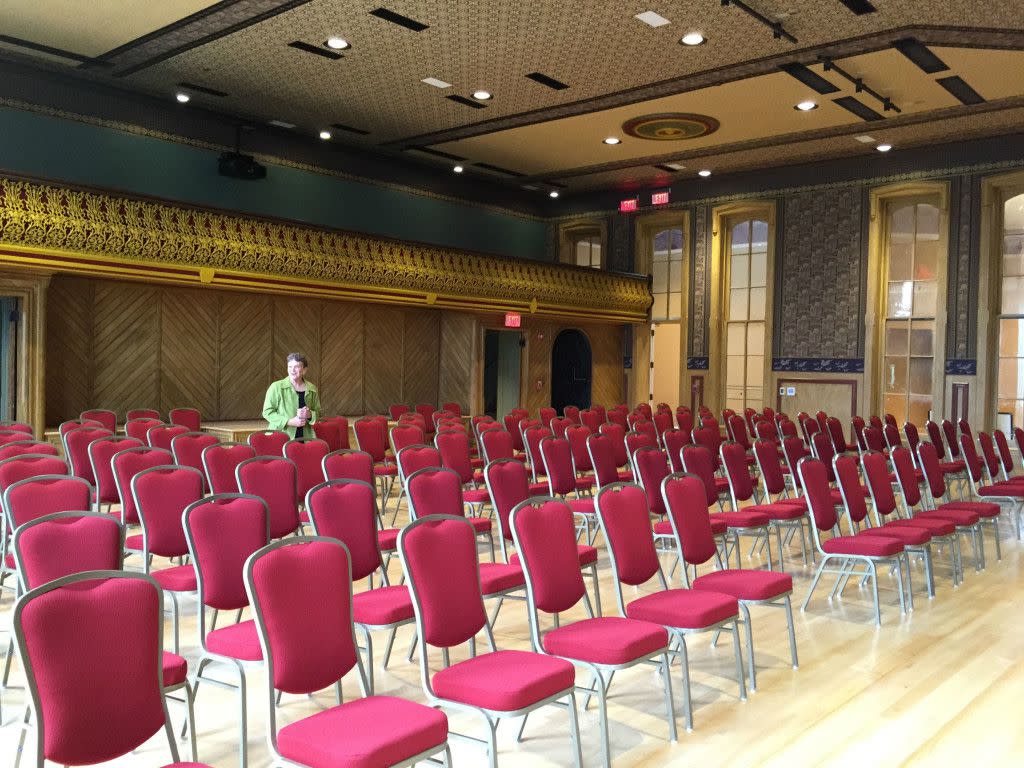 Happening Now! Right now, the talk around town is about the grand reopening of the Delphi Opera House, that has been fully restored by the Delphi Preservation Society. After years of sweat, love, volunteerism, and support the Delphi Opera House is officially open. This labor of love, in the strong, small community of Delphi, Indiana, (20-25 minutes from Lafayette-West Lafayette) has been in the works for the past 10-15 years. The restored building is a glorious site for eyes and a true testament to a city that has a love of history, art and architecture.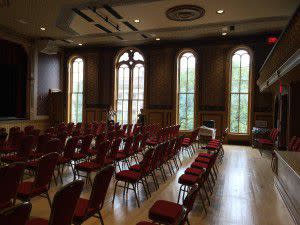 As many of my readers know, I am from this area, but moved away for about 10 years and came back after I was married 5 years ago. Growing up, I had friends in Delphi, and my memories are of a town with not much to do and old buildings that were in disrepair. But today, I see Delphi in a whole new light. Delphi has undergone a major improvement project and been declared one of Indiana's Stellar Communities. The Stellar Communities program is a multi-agency partnership designed to fund comprehensive community development projects in Indiana's smaller communities. Wow! That is a lot to take in, but it means the city has and is undergoing a whole new facade improvement, streetscapes improvements, multi-use gateway trail, restoration of the Delphi Opera House, and more. And recently, the Delphi Opera House, has officially opened its doors after being closed for over 100 years! I toured the lovely space; three-story, 10,600 square foot building that has been expanded into 20,000 square feet of space, about a month ago. It is breathtaking! The best way to explain the amount of work is through their site. Check out the before and after images. [caption id="attachment_7155" align="aligncenter" ]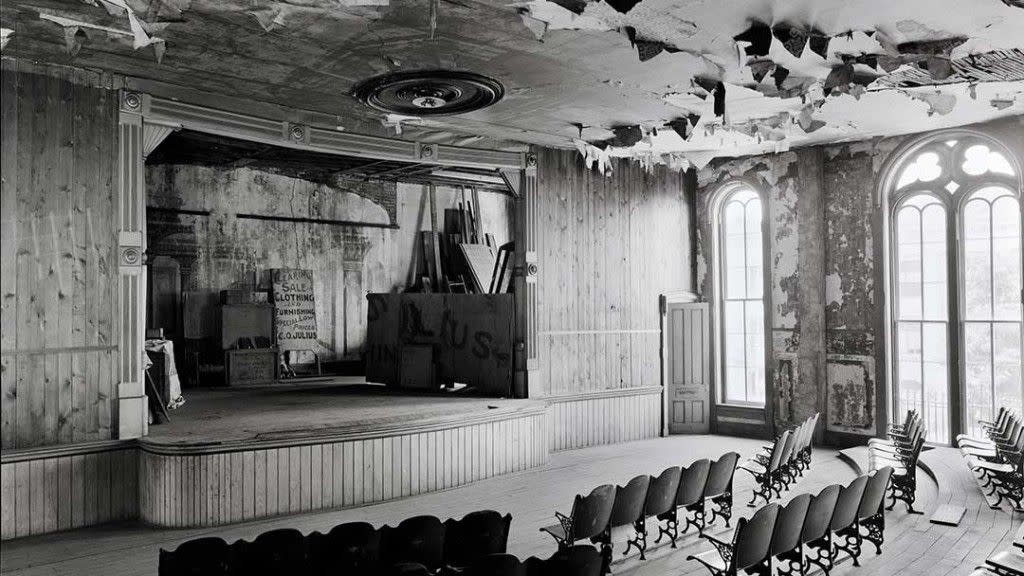 Delphi Opera House 2009[/caption] [caption id="attachment_7154" align="aligncenter" ]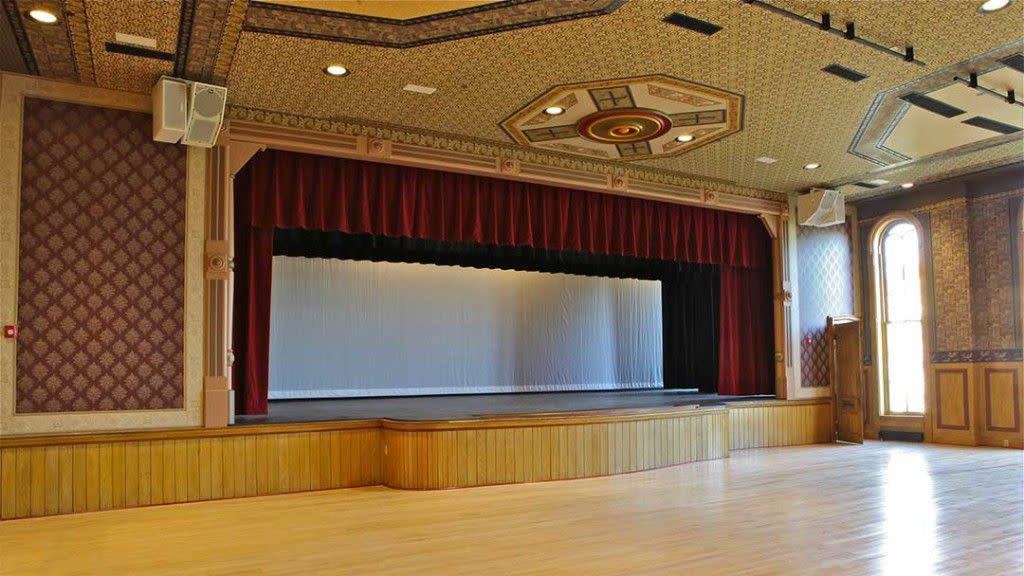 Delphi Opera House 2015[/caption] In 1914, it was condemned by the Fire Marshal as unsafe and now over 100 years later, it has been restored to its former glory. Please note the chairs in the photo from 2009 have been fully restored and are located in the balcony area of the opera house. The interior restoration work includes re-creation of the original wallpapers, use of the original colors of olive, maroon, golf and black, retention of the original windows and other historic preservation. [caption id="attachment_7161" align="alignleft" ]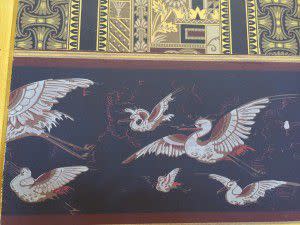 Wallpaper[/caption] Today, the ground floor features a lobby, ticket office and banquet hall, and the second floor houses historic exhibits, dressing rooms, a warming kitchen, rehearsal space, meeting rooms and offices. The performance stage is on the third floor, with moveable seating for 185 and fixed seating in the balcony for 40, concession area and open space for banquets and other events. Brides and grooms, please note this is an awesome space for a wedding!!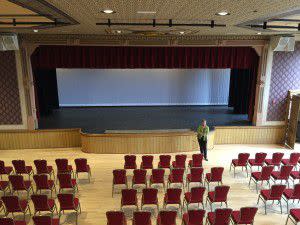 With the new space, the Delphi Preservation Society, has been working hard to create an amazing line-up of special events. A few include the following: The Best Christmas Pageant Event, Nicky Rood, Abraham Lincoln Through Song, Drew Hastings, Michael Kelsey and more. For a full list of their inaugural season visit www.delphioperahouse.org. Do not miss saying you were part of this wonderful first year of entertainment, history and love of the arts and preservation!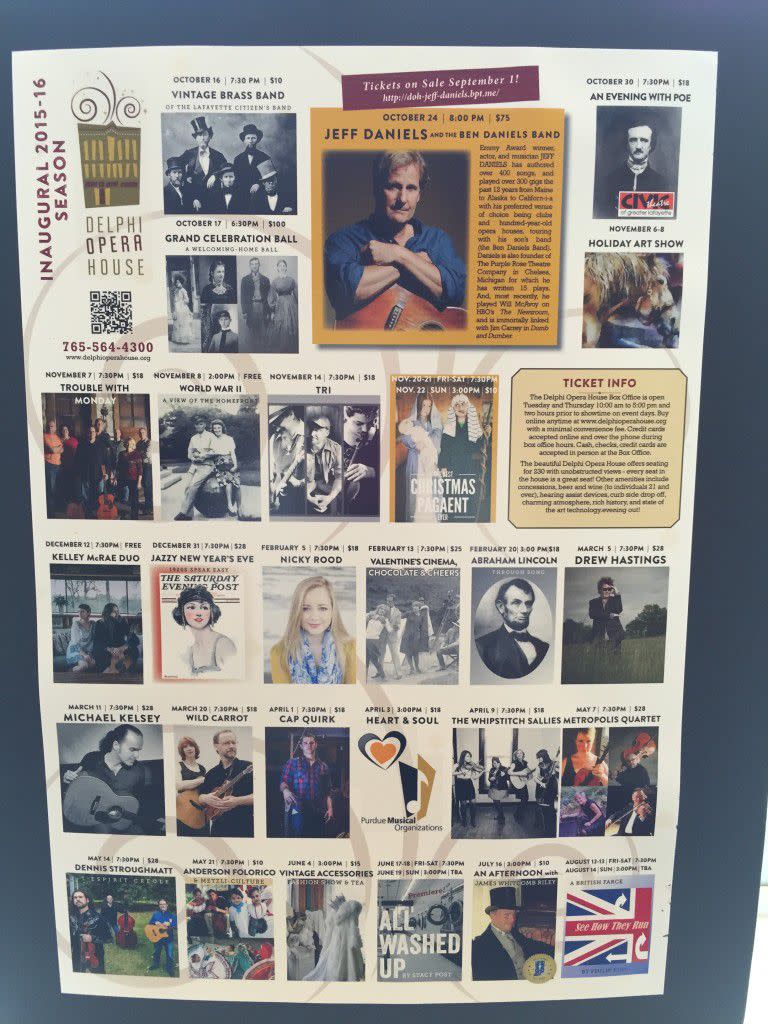 Whether you are looking for delicious dining, interesting attractions and shops, enticing events or home away from home lodging—a getaway to Lafayette-West Lafayette, Indiana, is sure to satisfy. For more information about this entertainment venue and others in the area, visit our website at www.HomeOfPurdue.com