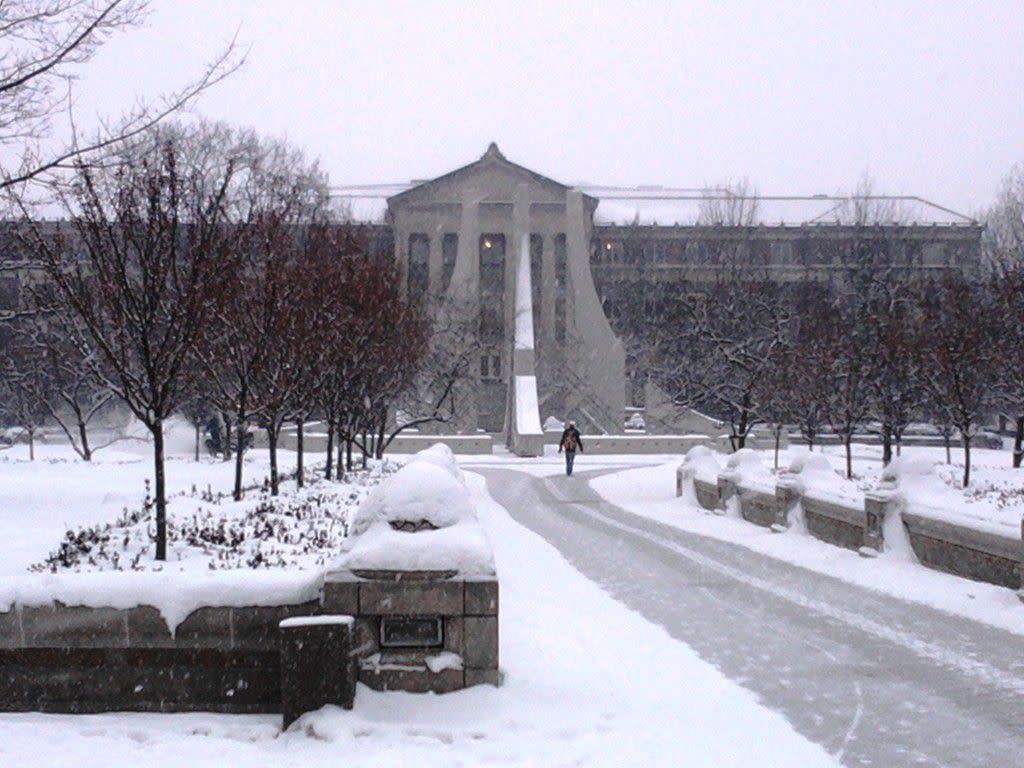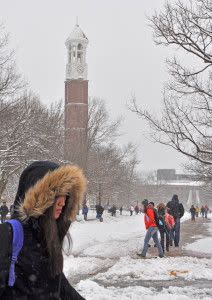 Purdue during the Christmas season is a magical time to visit campus…where you can enjoy the bite of cold in the air and the lovely, white snow. The snow also benefits one of Purdue's oldest holiday traditions, which is going sledding at Slayter Hill. Every winter, Purdue students of every age meet up at Slayter Hill for the time of their lives. When the snow has fallen, Slayter Hill is the perfect place to go sledding.  Students grab their sleds to take a break from their studies to have some fun. For new Purdue freshmen, this is the perfect opportunity to get involved in an old Purdue tradition! Some of my favorite memories during my time at Purdue have been at Slayter Hill.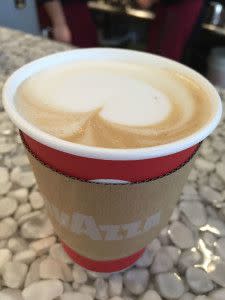 Once you've had enough fun and are ready to warm up from the cold, heading to LavAzza for some wonderful hot chocolate is the next step for your perfect day. LavAzza hot chocolate is different than any other type of hot chocolate because it is made with their special Italian drinking chocolate. The Italian drinking chocolate is delicious and makes the hot chocolate that much better. If you have never tried this drink before, or tried any of LavAzza's other unique drinks, I highly recommend stopping by. It is located on Purdue's campus in Marriott Hall. From personal experience, I know that the staff is extremely friendly and will do their best to brighten your day. The latte art they try to perfect is also very cool!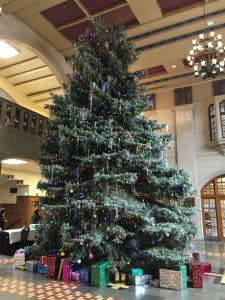 After you have warmed up from your hot beverage, the next thing you should do is head over to the Purdue Memorial Union. Every year, the Purdue Memorial Union takes its front doors off their hinges and spends an entire afternoon bringing in the Christmas tree. The Christmas tree is HUGE! It takes so many volunteers to help get this two story tall tree into the Union. People will stop by and watch the volunteers bring the tree into the Union and rave at its size. It is an all day effort. This year, the tree will be arriving on December 7th. The next night, the Purdue Student Union Board will gather around the tree and help decorate it. It is a truly magnificent experience. If you are on Purdue's campus anytime during the holiday season, you should definitely stop and see the Christmas tree. It is beautiful and incredible to think about how much effort goes into getting the tree set up. Another great holiday tradition that is put on by the Purdue Student Union Board is Breakfast with Santa. If you have young children, this is the perfect opportunity for your family. College students dress up as elves and interact with your children, craft stations are set up, breakfast is provided, and you can even get your picture taken with Santa! These are family memories that your children will hold onto for the rest of their lives. If you love the holiday season, Purdue is a great place to be around Christmas time. If you're new to the area, check out our online event calendar to see all the events that are taking place! Another great resource for holiday festivities is the Purdue Student Union Board website. Celebrate your holiday spirit at Purdue this year! We have so many opportunities and traditions you can participate in! Megann, Purdue University Student and Visit Lafayette-West Lafayette Intern, shares this blog.