[caption id="attachment_5183" align="alignleft" ]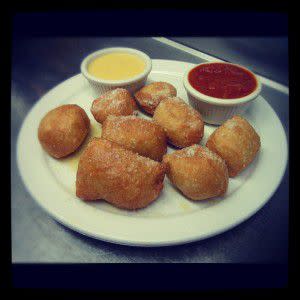 Bruno Dough![/caption] What does "culinary travel" mean to you? .
The International Culinary Travel Association
defines culinary travel as the "pursuit of unique and memorable culinary experiences of all kinds." Ashley Gregory, Groups Tours & Meeting Manager for Visit Lafayette-West Lafayette, shares how "food" is an important part of truly making a travel experience great and how Indiana has created a trail for visitors to embark on a fabulous food adventure! Ashley writes… [caption id="attachment_5195" align="alignright" ]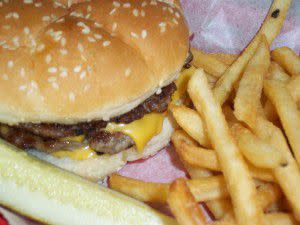 Boilermaker Pete at Triple XXX[/caption] Do you find yourself searching for a new place to eat, someplace different than the norm, someplace local? Well, I have a great resource for you.
The Indiana Foodways Alliance (IFA)
is a non-profit, member based organization, dedicated to the promotion of locally owned restaurants and food producers throughout the state of Indiana through culinary trails. There are currently about 20 trails ranging from Hoosier Pie, Tenderloin, Winner Winner Chicken Dinner, Prime Rib and Steak, Ice Cream and more! Several years ago, I was asked to become an IFA board member and have worked my way up through the ranks to become President of the organization. Through my experiences on the board I have had a great opportunity to
travel
the state and sample many of our great local restaurants. Our state has so many first rate restaurants, some with very interesting stories behind them. I love chatting with the owners and learning how they came about opening their business, one of my favorite stories comes from Hendricks County and the Mayberry Café.  One of the Owners of the restaurant loved the Andy Griffith Show growing up and thought their hometown of Danville, IN reminded them a lot of the town depicted in the show, Mayberry, so they decided to base the restaurant off of the show. They have some great down home selections such as meatloaf, macaroni and cheese or my favorite Aunt Bee's Fried Chicken! They offer one of the best fried chicken's I have ever tasted and it is probably my favorite because I love fried chicken but not the bones and they have a boneless variety! Yum! All this great food and get this, the owners are vegetarians! You would never know it though, because all their meat items are fantastic! They've really gone all the way with the Mayberry theme too. When you visit, you will notice they show reruns of the Andy Griffith Show on the TV every day, have a squad car just like Andy's sitting outside the restaurant, have a goober hat night every week, an Opie look alike contest every year and this year they even started a Mayberry Festival for the whole town to participate in, among other things! Now this is a huge story and a very unique restaurant but our state is filled with other fantastic restaurants with their own unique story, just waiting for people to discover. One of our slogans for IFA is Real Food, Real Indiana, hoping it encourages people to go out and discover these little towns and local restaurants to discover the passion, experience and love at these mom and pop type places. [caption id="attachment_5182" align="alignright" ]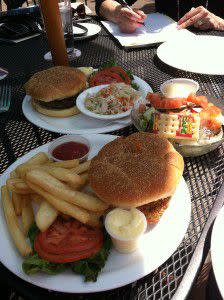 Sgt. Preston's! Yum![/caption] Good food doesn't have to come from a chain restaurant and locally owned doesn't have to be expensive, slow or out of the way.  So, the next time you are looking for a new place to eat, check out the
IFA website
and check out a trail or two or search by city to see if there is someplace nearby. The
Lafayette – West Lafayette
area is lucky to be home of 14 Indiana Foodways Alliance Members including: Arni's at Market Square, Bruno's Big O's Sports Room, EMT- Emergency Munchie Truck, Jane's Gourmet Deli and Catering, Lafayette Brewing Company, Main Street Cheese & Wine Cellar, McCord Candies, O'Bryan's Nine Irish Brothers (West side location), Route 66 Diner, Sgt. Preston's of the North, The Hour Time Restaurant, The Original Frozen Custard, Triple XXX Family Restaurant and Wildcat Creek Winery.  We hope you will experience these Lafayette-West Lafayette area locations and other locally owned businesses wherever you go.