[caption id="attachment_11530" align="alignright" ]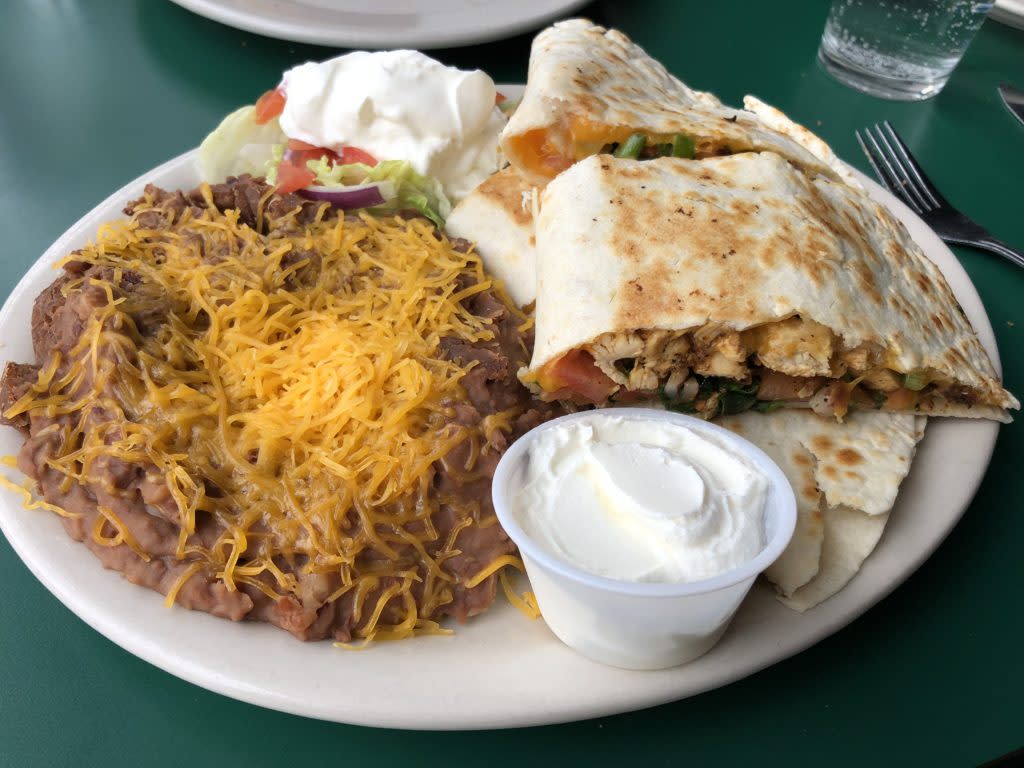 Chicken quesadilla platter.[/caption] 20 years of amazing food, excellent service, and fabulous fun; Hunter's Pub in West Lafayette is celebrating its 20th birthday this year! Looking for a great place to hang out with friends and watch our Purdue Boilermaker sports teams take on their competitors? Hunter's Pub has TV's galore that are playing the best games and are placed all around the restaurant offering great views for all. Hunter's Pub offers true pub classics. Nachos, potato skins, jalapeno poppers, wings, mozzarella sticks and more are the perfect munchie while watching your favorite sports teams. We can attest the mozzarella sticks are filled with stringy mozzarella cheese and a fresh marinara sauce. They have a combo plate that includes the ultimate mix of cheese curds, hand-breaded zucchini, breaded mushrooms, cream cheese poppers, and onion rings. YUMMY! Perfect for sharing for a group of friends.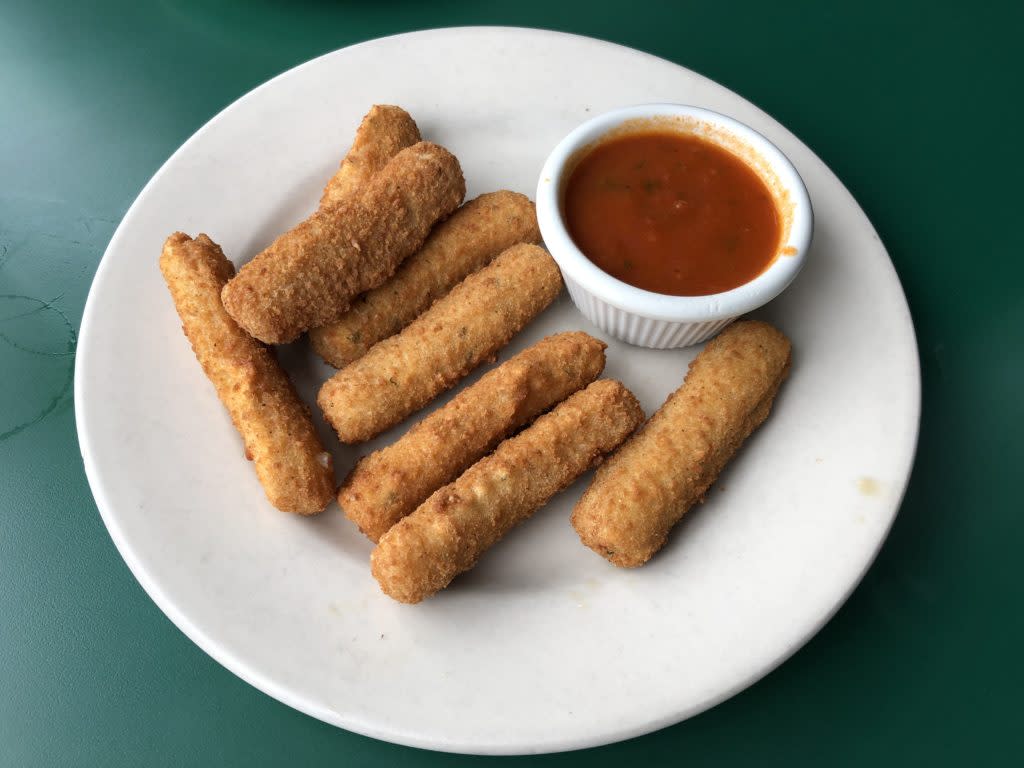 Their menu is diverse with burgers, steaks, ribs, wraps, salads, pasta, seafood, etc. One of my favorite meals is their chicken quesadilla platter. It is a tortilla filled with cheddar, fresh pico de gallo and chicken and is served with rice and refried beans, sour cream and fire roasted salsa. The chicken is juicy, the tortilla is perfectly crisp, and their fire roasted salsa is spicy, which I love! I also love their refried beans that are seasoned with Mexican spices and loaded with cheese. One of my co-workers, Ashley, is a huge fan of their taco salad and enjoyed the atmosphere.  She shares, "The taco salad had an excellent crispy yet flaky shell with a good portion of meat and vegetables in the shell. The salsa was a bit spicy for my liking but had a great flavor. I opted for ranch dressing instead of using the salsa though. I loved the setting, seemed like a friendly neighborhood bar." [caption id="attachment_11531" align="alignright" ]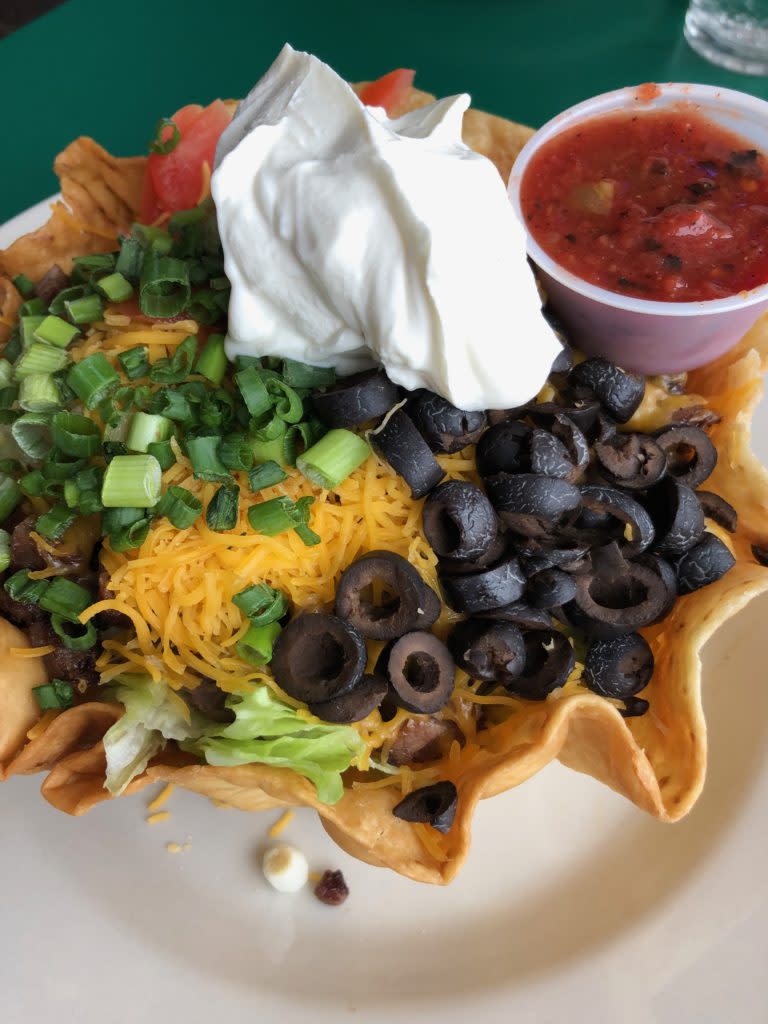 Taco Salad[/caption] Recently, we went to lunch here in the middle of the week and it was packed by noon.  We recommend getting there early, as it definitely is a neighborhood favorite!  Also, please note this bar is 21 and older.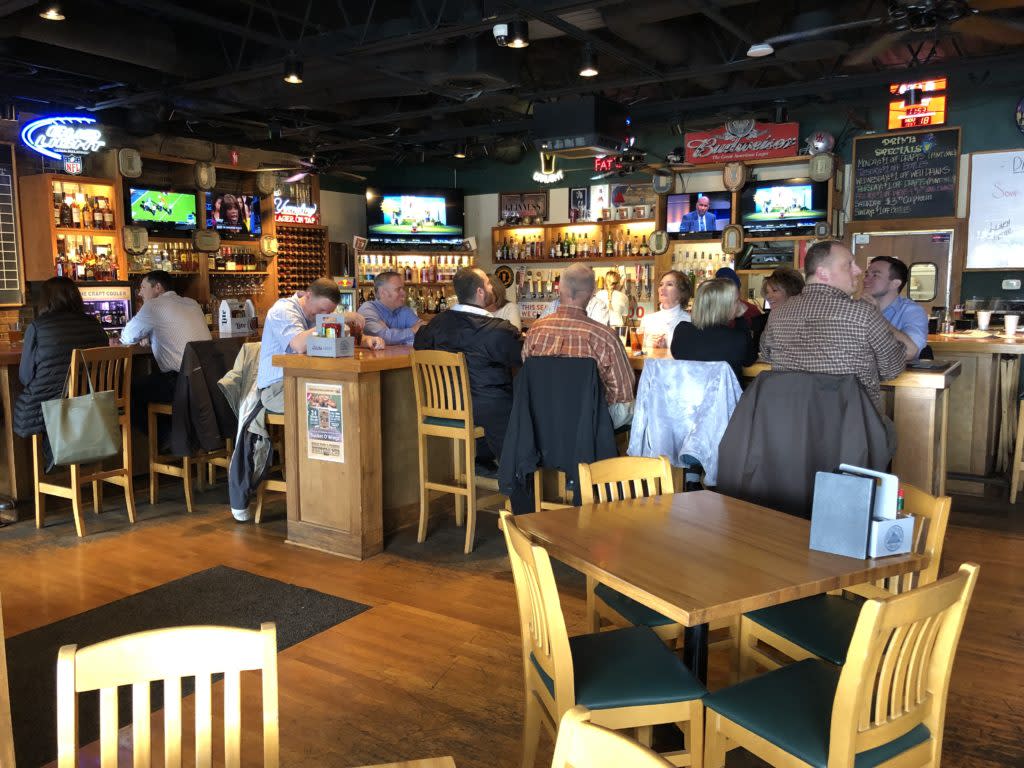 Visit Hunter's Pub and join in the 20-year celebration!  For more information about this restaurant and others in Lafayette-West Lafayette, visit HomeOfPurdue.com.