How is the Quarantine transforming you? From family life, to work life, it is changing all of us in so many ways. Jo Wade, President of Visit Lafayette-West Lafayette, shares how it has impacted her. Do you relate to any of her feelings? Please share.
Jo writes the following:
It has been amazing to me how the people and the small businesses of this community are so resilient. Many have every right to be sad, to hold tightly onto services and to go into quarantine without supporting others and showing their support. Instead they show all kinds of hope, support and resilience to getting through these times and coming out stronger on the other side of COVID-19.
A few examples of local resilience:
The many wonderful signs in windows of small businesses.
Taste of Tippecanoe, being postponed not cancelled.
The celebrating of the essential employees, neighbors and nursing homes with parades, blue lights glowing from houses and our courthouse.
Neighborhood groups growing stronger and gaining more support through Facebook groups, Nextdoor postings, sharing of games and birthday celebrations.
Plus, the many positive and funny posts all over social media to help keep spirits high.
Walking my dog Bubba has changed me in many ways. He is a high spirited 3-year old German Shepard. I've been taking my turn walking him in the very early dark morning hours to avoid other dogs, joggers and as many distractions as possible. So far, I have been unable to avoid low flying birds, squirrels, rabbits and blowing leaves! I don't think getting out any earlier will help avoid those!
On our walks I have appreciated:
The exercise I can get moving rapidly with Bubba and watching for distractions which are best managed by changing direction and added mileage.
While walking and watching carefully I find that I am listening better as well. I am truly enjoying the sounds of nature and the different chirping and insect noises. While I do not always enjoy those silly rabbits making their move shortly in front of Bubba's noise or the low flying birds, it is teaching me to have a stronger grip of the leash!
The quiet of the morning (although some mornings the birds are particularly loud!) allows me to rest my mind and have some deep thinking time.
As the sunrise comes earlier and especially on the weekends when I try to sleep a wee bit later, I enjoy the spring flowers starting to bloom.
Those silly rabbits and crazy blowing leaves are also serving as great training time for Bubba and me. I do think he improves daily and I'm working on relaxing and not showing tension that transfers down the leash in my hand directly to Bubba. I am also working on being more alert, although Bubba still can see the rabbits long before I see them.
Daffodils

Tree Blossoms

Blooms
Working from home was not completely foreign to me, I have done writing at home, catching up on weekends and working at home when fearful of spreading germs at the office. Yet, the lack of seeing my co-workers altogether, seeing their expressions and knowing by those expressions I was not making sense to them was very tough on me as I am sure it has been for many. The adjustment though has been good so far.
Here are a few of the best things about working from home:
My workout facility, Miracles Fitness, has been awesome. They have provided multiple group workout times daily, (M-F) at multiple times, which helps to work around the many webinars. They have offered these on Zoom as well as live workouts on Facebook. I find these extremely helpful in feeling healthy during this quarantine time. Plus, of course, I loved seeing the face of the trainer and the others in the group workout as it's additional human contact!
Having my dog Bubba at my side, as my co-worker. My husband is at home too, retired, but Bubba seems to sense that he is more needed at my side. Of course, as all of the others in this quarantine state knows, there are many ups and downs. Having a dog to want to cuddle up, to lay his head on my lap is a major stress reliever. I will miss him a lot when I am back to the office full time, and I think he'll miss me as well.
The hospitality industry that I am involved with has been hit very hard by all the closures and lack of ability to travel. Our industry associations have been incredibly helpful and have provided huge numbers of webinars, chats and workshops on a multitude of topics. In the beginning it all was so much that it was a bit overwhelming. It has been a process, but I have learned the good ones from the bad. The ones to listen to live and the ones to listen to the recordings in my own time. There has been wonderful tips and support and just listening ears, from state, national associations, consultants and researchers. The sharing of good tips heard from my teammates has been a great part of the learning as well.
Is it not amazing how awesome all these video chat systems are as well? From Zoom, to GoToMeeting, WebEx and Microsoft Teams. Life working from home would be very different without this way of communicating.
Staying on top of the changes, new information and research have also brought tons of emails filled with information and articles to read, and without all my "at home time" I would never be spending as much time reading and discovering all the advice available to me. I allow more time for this daily and that's something I hope to continue after the quarantine.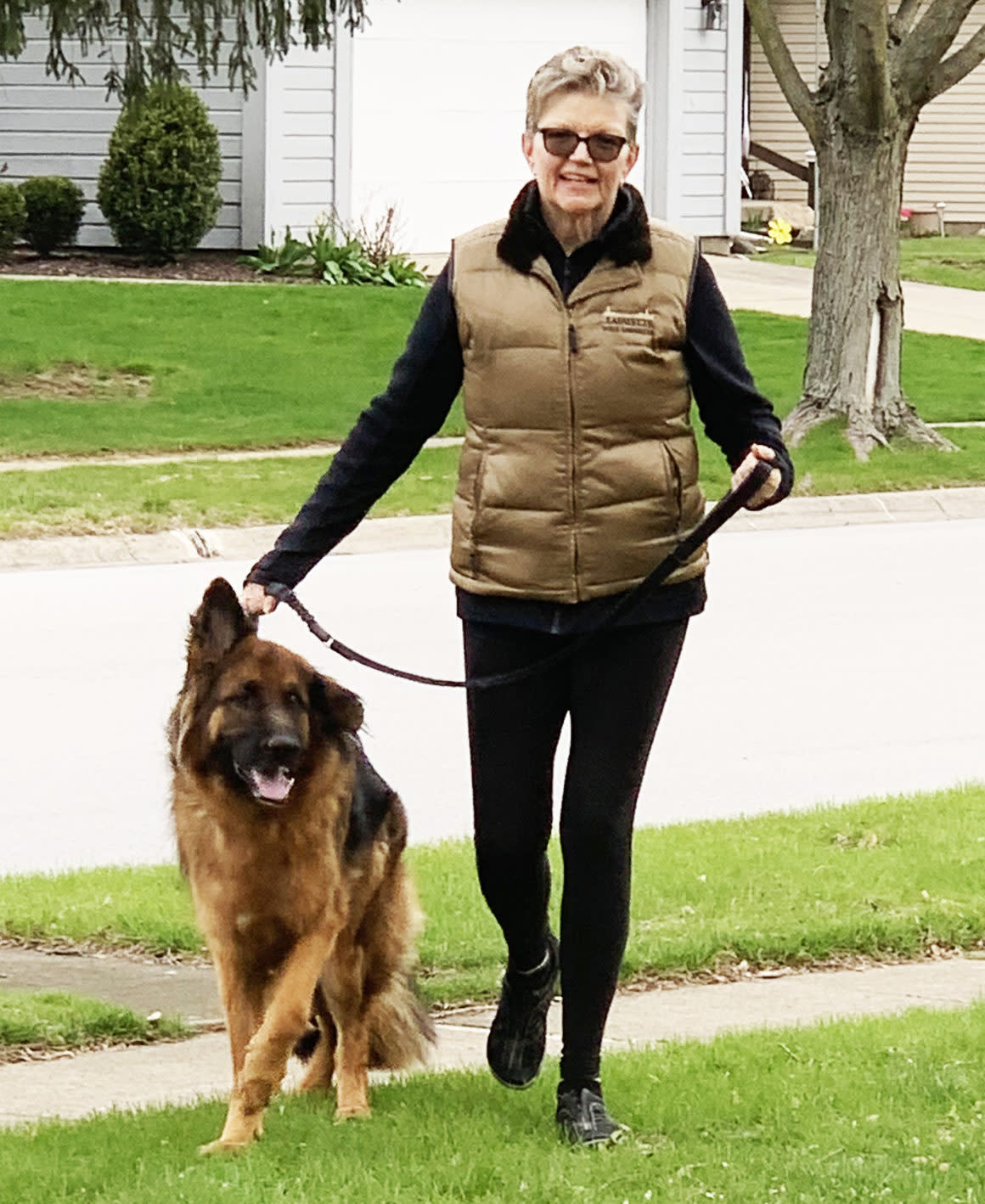 Jo has experienced a lot of changes during this time. We each have a different story to tell. Please share with us your quarantine story!