We have the winner of our "Holiday Shopping & Entertainment Contest 2018″ worth over $500! Congratulations to Christy from West Lafayette, Indiana.

She shares, "Thank  you so much!l! I am thrilled to have won this contest. Being new to the greater Lafayette area, I have tried to get out and try as many local spots as possible, but have not yet made it to all of the businesses who participated in this contest, so winning the contest means that I will be able to experience even more of what the greater Lafayette area has to offer! I am looking forward to using my contest winnings to discover more about the greater Lafayette area."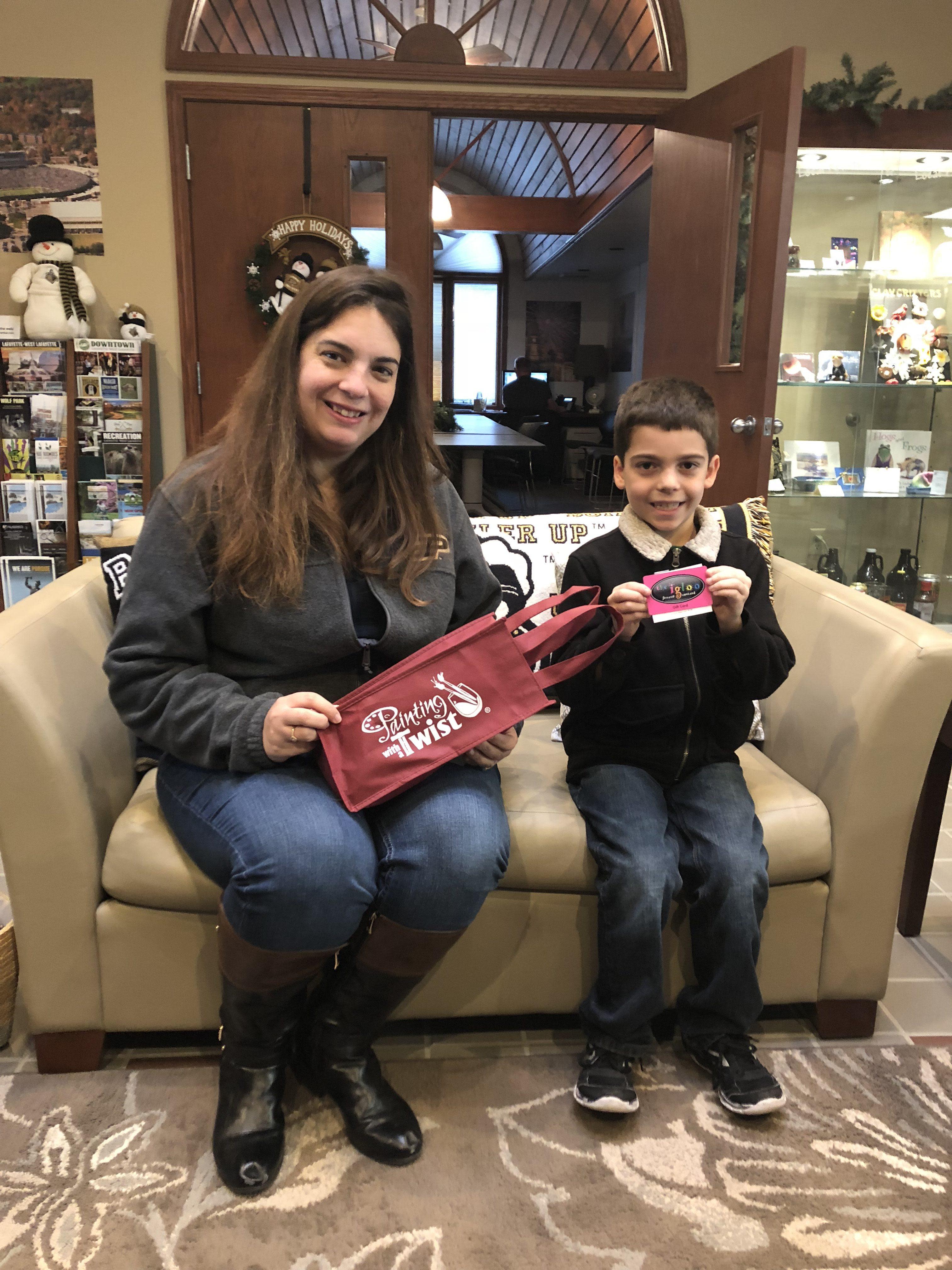 Thanks to all who participated in this latest contest! Stay tuned for our next big contest/package we will be hosting in December!