Looking for something fun to do with friends and family? Look no further than Hole In One Family Fun! This locally owned and operated putt putt golf course is sure to have something for everyone.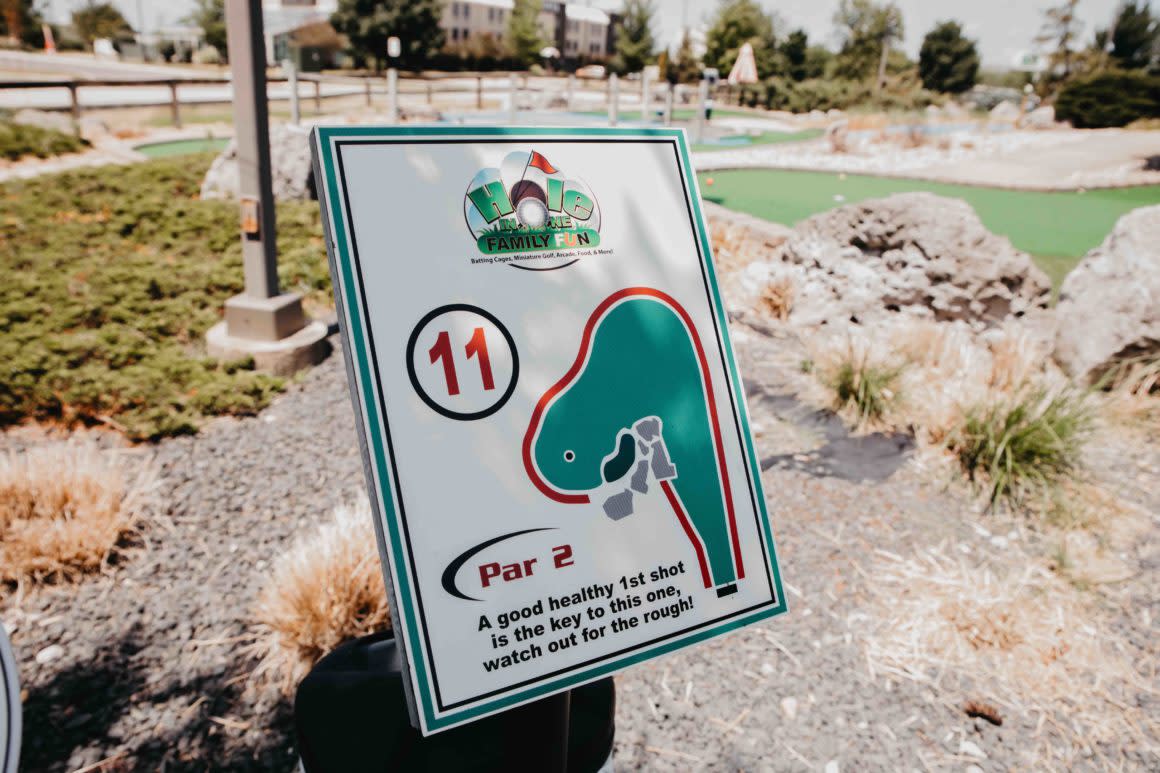 This past week I had the opportunity to go with some friends and we had a great time! Between the 18 different holes, batting cages, and winning a free sandwich to AJ's Burgers, Hole In One knows how to ensure that you and your family will have fun.
Upon arriving we decided that we wanted to check out the batting cages along with the putt putt golf, and so for only $10 dollars per person we played one round of 18 hole golf and received four tokens to the batting cages. While some parts of the course were more challenging than others, this course is ideal for all ages. Just be careful around the water because your ball will likely go in! And when you get your ball, be sure to look closely because some have stickers that indicate a free prize. While I was there I won a free sandwich to Lafayette's AJ's Burgers & Beef.
After our game we headed over to the batting cages. With three different speeds, and 20 balls per token this is a perfect place to get in some practice or just have some fun. And as you are getting ready to leave you will not want to miss the food truck right out front. If you need your fix of fair food, then this is the place. With corn dogs, elephant ears, and lemon shake-ups, all at a reasonable price, this is a delicious way to end your fun filled day at Hole In One Family Fun.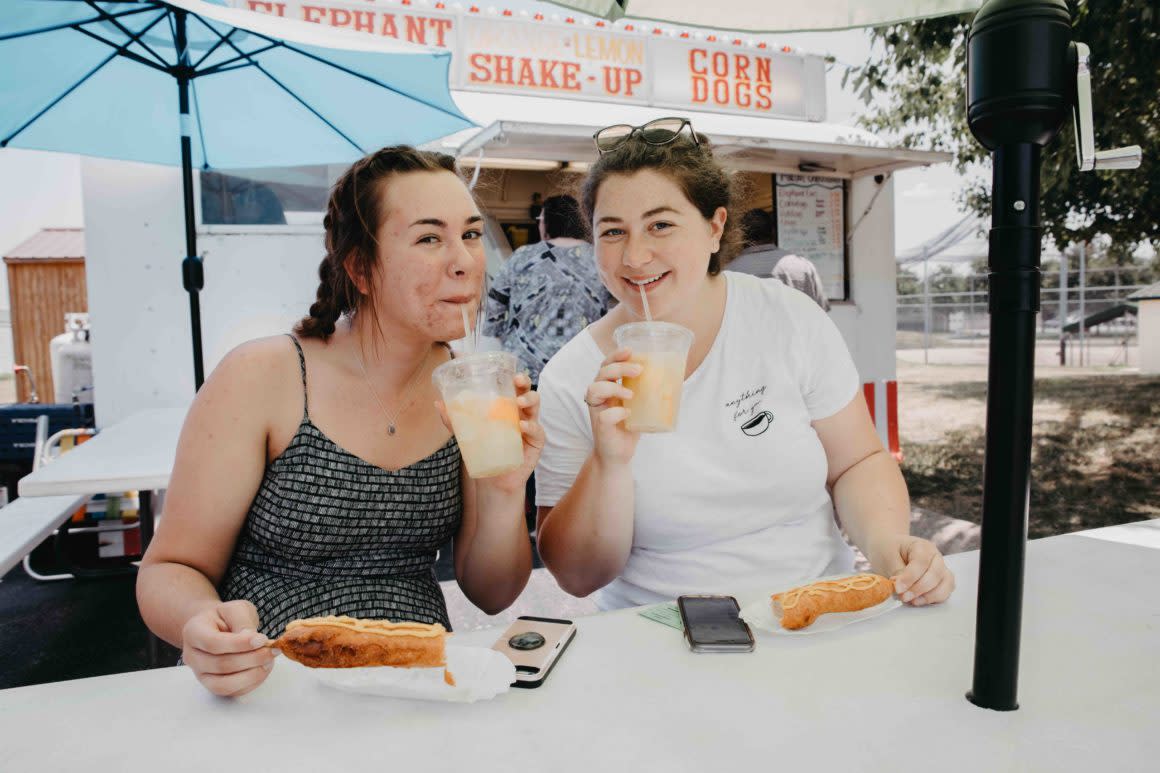 So next time you are looking for a fun way to spend an afternoon, look no further than Hole In One Family Fun. Jaclyn, VLWL Intern shares this blog.