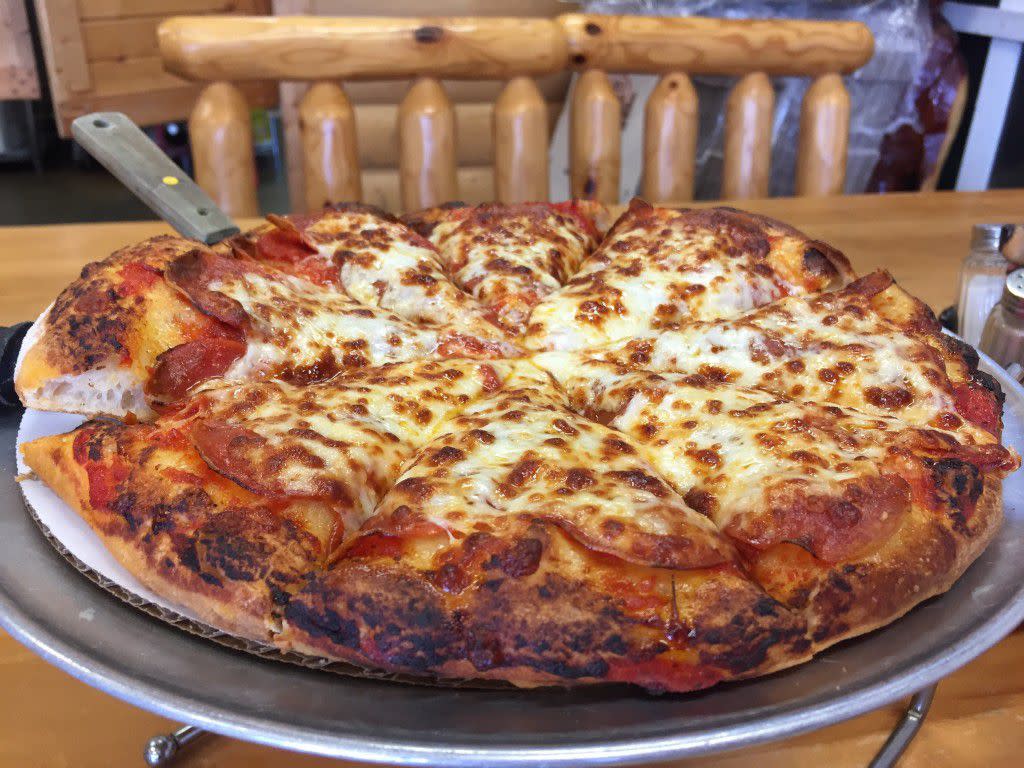 Such a hidden gem! Buck Creek Pizza has blown me away! On a trip to visit some smaller unique places my co-worker and I stopped in for lunch at this Dayton location. You must give this place a try as soon as possible!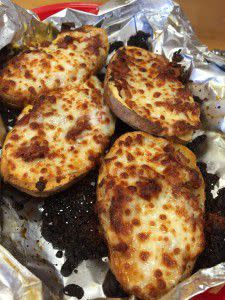 As we walked into the small storefront in Dayton, we could see straight back into the kitchen. I find it so reassuring when a restaurant is willing to allow you to see what exactly is going on with your food. The lady we spoke with was very friendly and asked if it was our first time in. I am guessing that means she is quite familiar with most of their clients. After a difficult time deliberating, we agreed to share the potato skins and a small pepperoni pizza. We were totally wrong when we thought that would be just the right amount of food. By the time we were finished stuffing our faces, we still had food left over! For just about $20 the two of us were both satisfied and we were able to bring the extras back to a friend for her to have for lunch. By the time we had ordered up at the window many other customers had come in as well. It seemed like the lady working knew most of them. I can definitely understand making Buck Creek a regular lunch spot!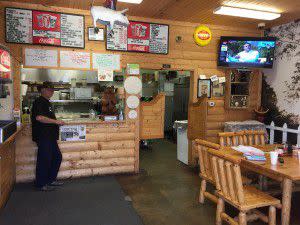 The atmosphere is cozy. The walls are covered in what looks like a log cabin. The tables are large as well as the benches and chairs. Many sets of people could share one table, which makes the place feel very friendly. You order up at a counter looking back into the kitchen and are able to fill up your own drinks at the Coke machine. Buck Creek also delivers their food in these little tiny smart cars. Check with them to see if your home or office is within reach of their delivery area. This was a great little spot to eat lunch and I will totally be back soon. All of the food was delicious and the people are extremely friendly. On your next excursion near Dayton, be sure to try Buck Creek. They are open Monday-Thursday 11:00am-9:00pm, Friday-Saturday 11:00am-10:00pm, and Sunday 4:00pm-9:00pm. Lunch specials run weekdays from 11:00am-2:00pm. Buck Creek Pizza Co. is locally owned and operated.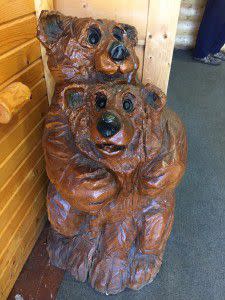 Rachel, Sports Marketing and Recreation Manager for Visit Lafayette-West Lafayette, shares this blog.