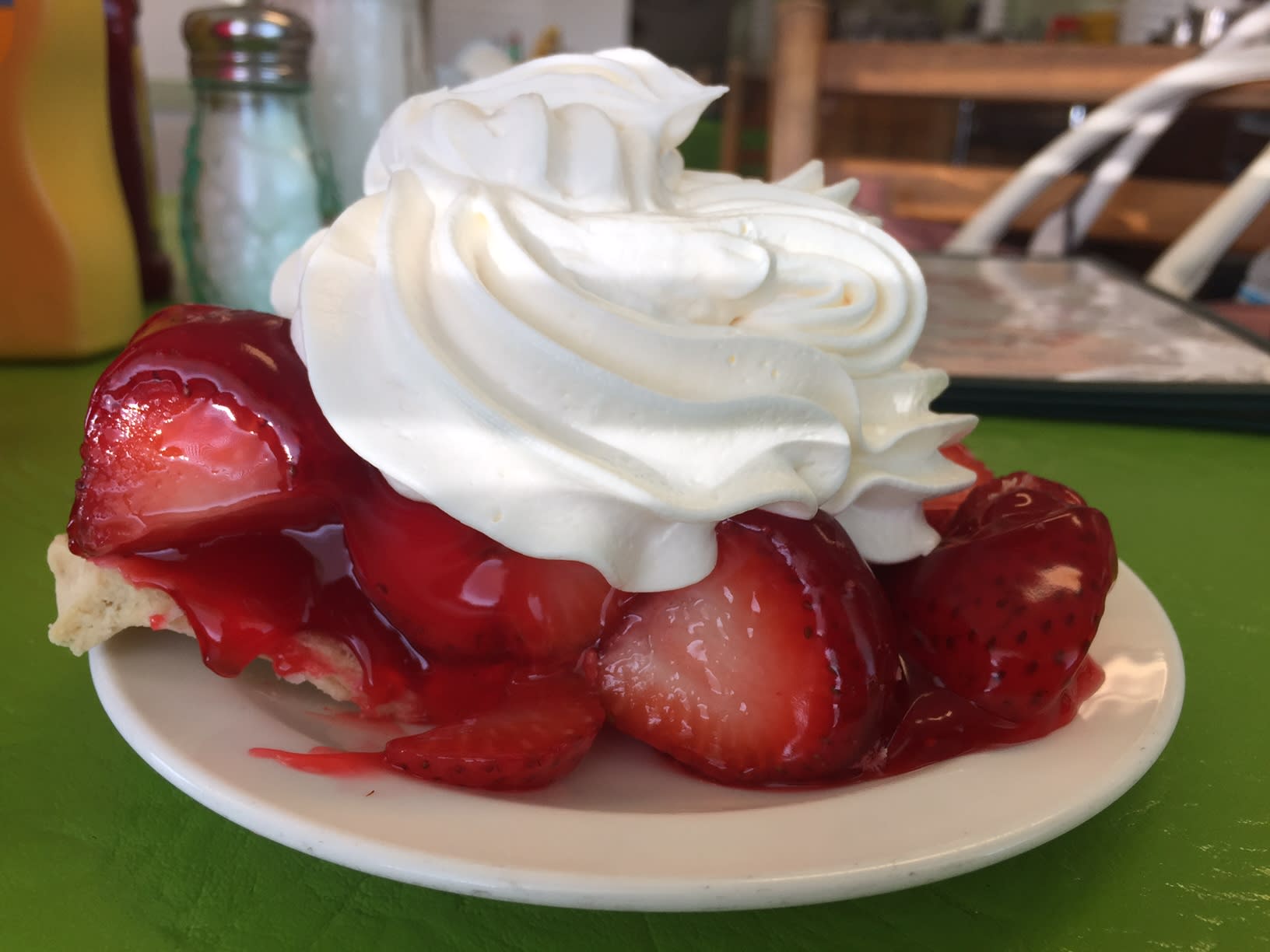 Looking for a local restaurant/diner serving hearty, homemade cooking? Look no further than
Oliverio's Southland Restaurant
. This Mom and Pop restaurant is creating homemade specialties daily that will make you smile this winter season.  From homemade pies to meat manhattans (if you don't know what a meat manhattan is, keep reading!), to fresh jellies you can purchase to take home. Down home cooking at its best! [caption id="attachment_9942" align="alignright" ]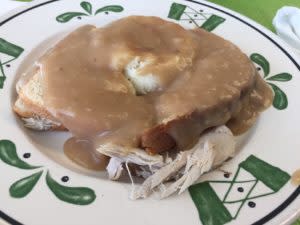 Pork Manhattan[/caption] Recently, a friend and I tried out Oliverio's. I have driven by it many times, but never ventured in. I am so glad I finally did because inside we found a cute little diner serving breakfast all day long with specials that include one of my favorites, beef or pork manhattan. What is this you may ask? It is 2 slices of white bread with shaved meat in between, a huge scoop of mashed potatoes and it is covered with gravy.  YUMMY! I have had beef and turkey manhattans before, but never pork. Our friendly waitress recommended the
pork manhattan
and I am so glad she did. The meat was tender and the gravy was delicious.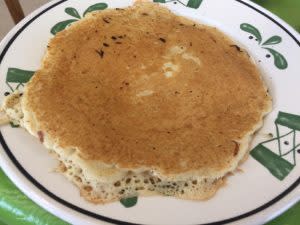 My friend, Ashley, ordered a ham and cheese omelet and a pancake. She said the omelet was cooked perfectly and tasted good. Ashley raved about the
pancake
.  We took a photo, but it really does not do it justice. She shared, "The pancake was light and fluffy and with the warm maple syrup, delightful!" The service was fabulous! Our waitress was friendly and made great recommendations on what to order. When we walked in the door, the first thing we noticed was the pie stand with fresh made pies. There was only 1 slice of
strawberry pie
left, so we requested it from our waitress as soon as we sat down.  She brought it over loaded with whipped cream. I hate to say it, but Ashley and I had no control, and started our lunch with dessert first!  But I would do it again it in a heartbeat. It was one of the best strawberry pies I have ever had! And our waitress never said a thing! She just smiled and shared she wondered if we could hold off until after we ate our lunch! As we looked around the diner, there were so many sandwiches coming out that it was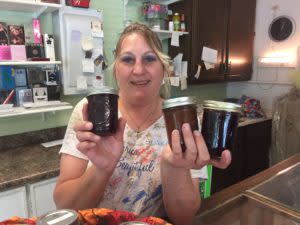 hard to decide what to order. I do know if I go back, I am going to get a burger and fries. They looked very appetizing. Add
Oliverio's
to your next dine around town! Also, don't miss purchasing some homemade jelly (seasonally offered) as you walk out! For more information about this restaurant and others in our area, visit HomeOfPurdue.com.
Save