[caption id="attachment_1643" align="alignright" caption="The Long Center"]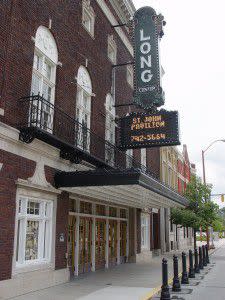 [/caption] Weekend Update!  Looking for a fun Indiana
weekend getaway
?  Or are you a local looking for entertainment close by?  Check out the endless possibilities for fun and relaxation happening this upcoming weekend in
Lafayette-West Lafayette, Indiana
. Come out Saturday, June 2, to the 
"Healthy Families Fun Fair"
at  Franciscan St. Elizabeth Health.  The goal of the fair is to inspire families in a fun way to lead an active and healthy lifestyle. The event is free and will feature fun, kid-friendly activities at every booth.  Special events include the following; free car seat checks, healthy eating tips, a bike helmet fitting,
free child ID cards
, face painting and photos with a princess. In the evening, enjoy the sounds of music at the
"30th Annual Ken Double Variety"
 show taking place at the Long Center for the Performing Arts.  The Mighty Wurlitzer is back, rebuilt and sounding better than ever! Organist Ken Double has made a reputation for himself in the Lafayette area for staging variety entertainment while presenting his concerts on the
Mighty Wurlitzer Theatre Organ
. The guest performers include Sheila Klinker singing with her daughter Kelly Jacobs, Ken Bootsma performing on the grand piano with his wonderful quartet, a Bach Chorale trio singing pop tunes, a cameo performance by
Indy organist Mark Herman
, modern day Fred Astaire song-and-dance man Anthony Snitker, the golden sounds of trombonist Bill Kisinger joining Ken on stage, plus a silent file comedy. You won't want to miss this wonderful night of entertainment taking place Saturday, June 2! For more information about these
events
and other special "happenings" in Lafayette-West Lafayette, check out our website at
www.HomeOfPurdue.com