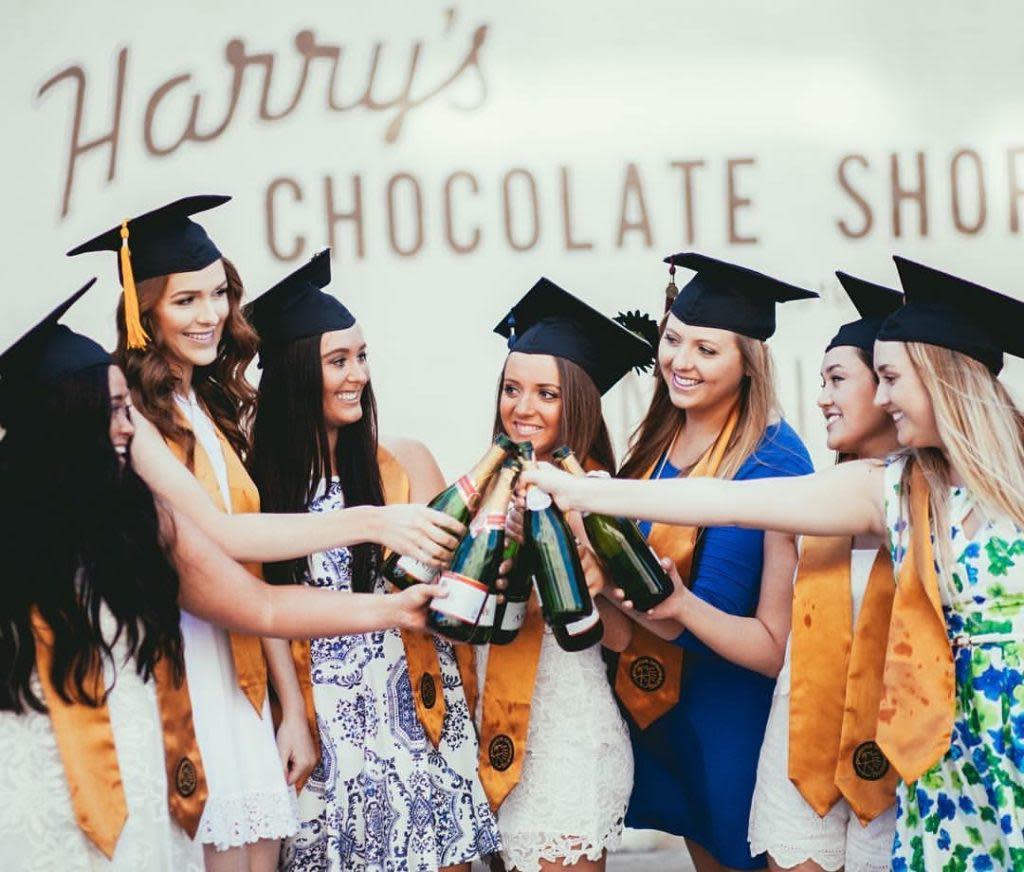 Harry's Chocolate Shop is known around the world as a historical bar. Opened in 1919 by Harry J. Marack during the Prohibition, it primarily served fountain drinks and lunch items while serving alcohol under law enforcement's radar. Over the years, Harry's has become one of the most well-known bars in Indiana – earning the title of one of the best college bars in America – and a campus favorite for Purdue students. It is a tradition for graduates to take a picture with a group behind the bar and with the painted brick wall outside of the bar. Some pose with their sororities and fraternities, others pose with their classmates on their senior bar crawl, but all scenarios involve a close-knit group of friends. Many Purdue traditions are accomplished at Harry's. [caption id="attachment_9110" align="alignright" ]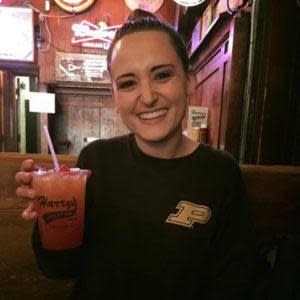 Bailey enjoying a cocktail at Harry's![/caption] As a graduating senior, I have fond memories of Harry's. Before my 21st birthday, friends and family assured me that I absolutely had to ring in my new age at the historical "chocolate shop." From the friendly staff to the famous, free popcorn every night, Harry's atmosphere is unlike any other. I'd go as far as to say that one should not receive their diploma without first experiencing Harry's; it's one of the best and most unique parts of being a Purdue student. Many generations have "gone ugly early" as their slogan states and many generations after us will continue to experience one of the best parts of Purdue's campus.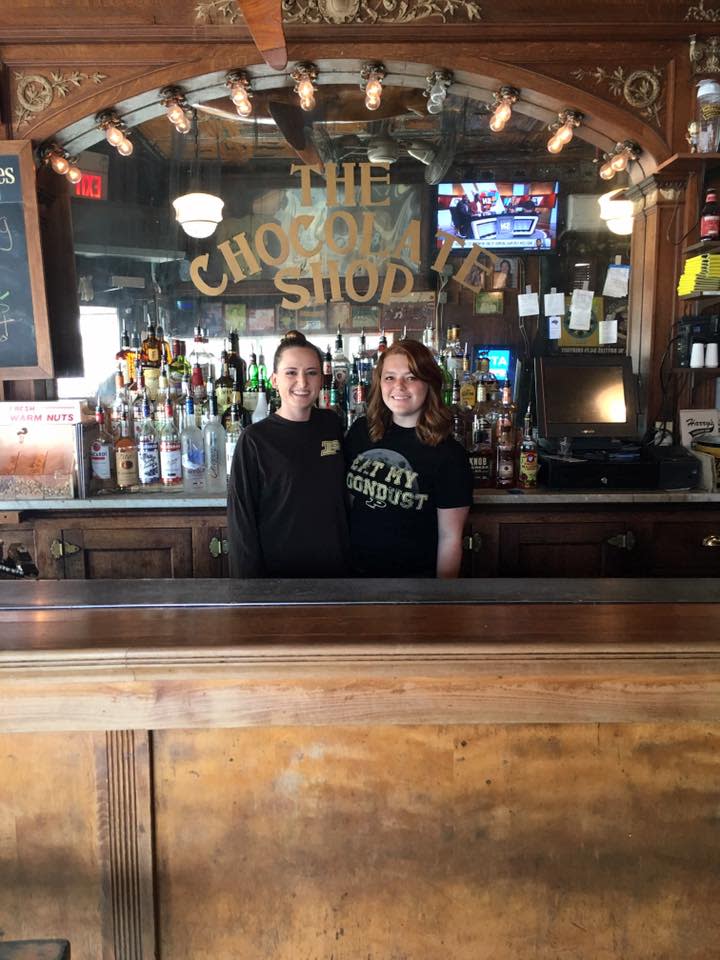 The Chocolate Shop truly epitomizes Purdue. When you walk into Harry's, you feel comfortable; like you're in your own living room. I have yet to experience a dull time at Harry's. In fact, some of my favorite memories from my four years at Purdue involve Harry's; graduated friends coming back and catching up over a drink, After-School Club, and Breakfast Club with some of my closest friends. So, from me to all my fellow graduates: congratulations on thriving at [caption id="attachment_9108" align="alignright" ]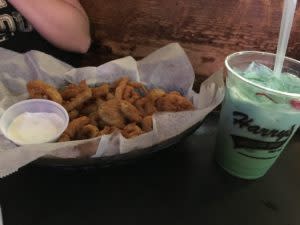 Fried Banana Peppers & Grasshopper[/caption] Purdue and I wish you good luck in your future endeavors. I hope to see you after the graduation ceremony at Harry's to say our last goodbye. Ever grateful, ever true. Boiler Up! Bailey, Purdue University Student and Visit Lafayette-West Lafayette Intern, shares this blog. For more information about Harry's and other bars and restaurants in Lafayette-West Lafayette, visit www.HomeOfPurdue.com.