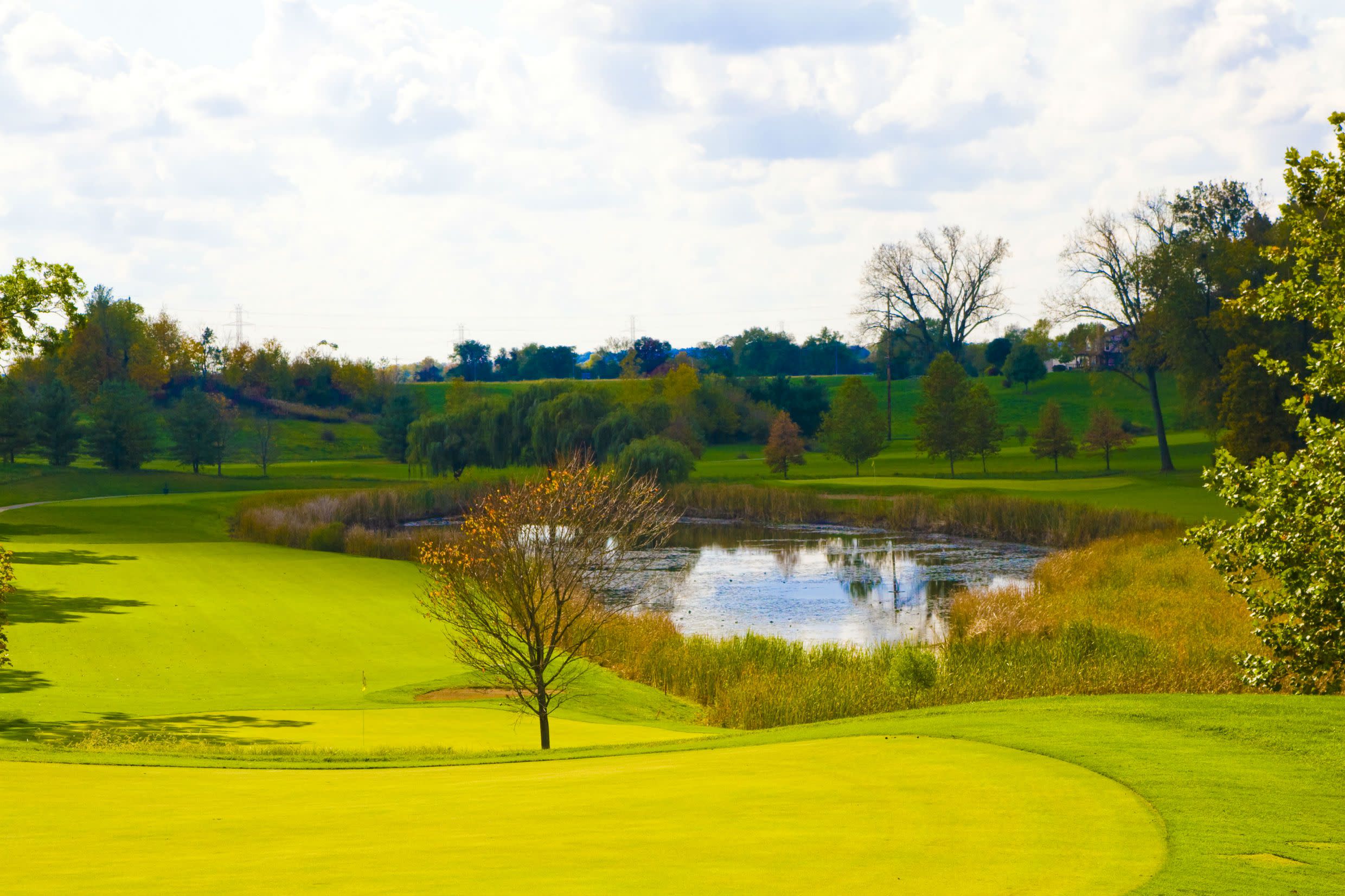 Just south, and a little west of Lafayette, one finds Attica, the home of one of the state's hidden golf gems, Harrison Hills Golf and County Club.  Truly a discovery that should be on every golfers list.  In a good summer, I 'discover' it four or five times!  What a treat it is. This four star Golf Digest rated course was originally designed by William Langford in 1924, and updated/redesigned by Tim Liddy in 1995.  It is, quite frankly, some of the best work by both of these outstanding golf course designers.  Do you like wide open fairways where you can grip-it-and-rip it?  You've come to the right place.  Do you like dramatic elevation shifts between tee and green?  You've come to the right place.  How about blind tee shots to the green of a par three?  You've come to the right place.  How about water from tee to green on back to back holes?  Again, you've come to the right place.  It never gets boring during a round at Harrison Hills.  I am a real fan of this course, and I believe once you've played it, you'll want to come back again and again.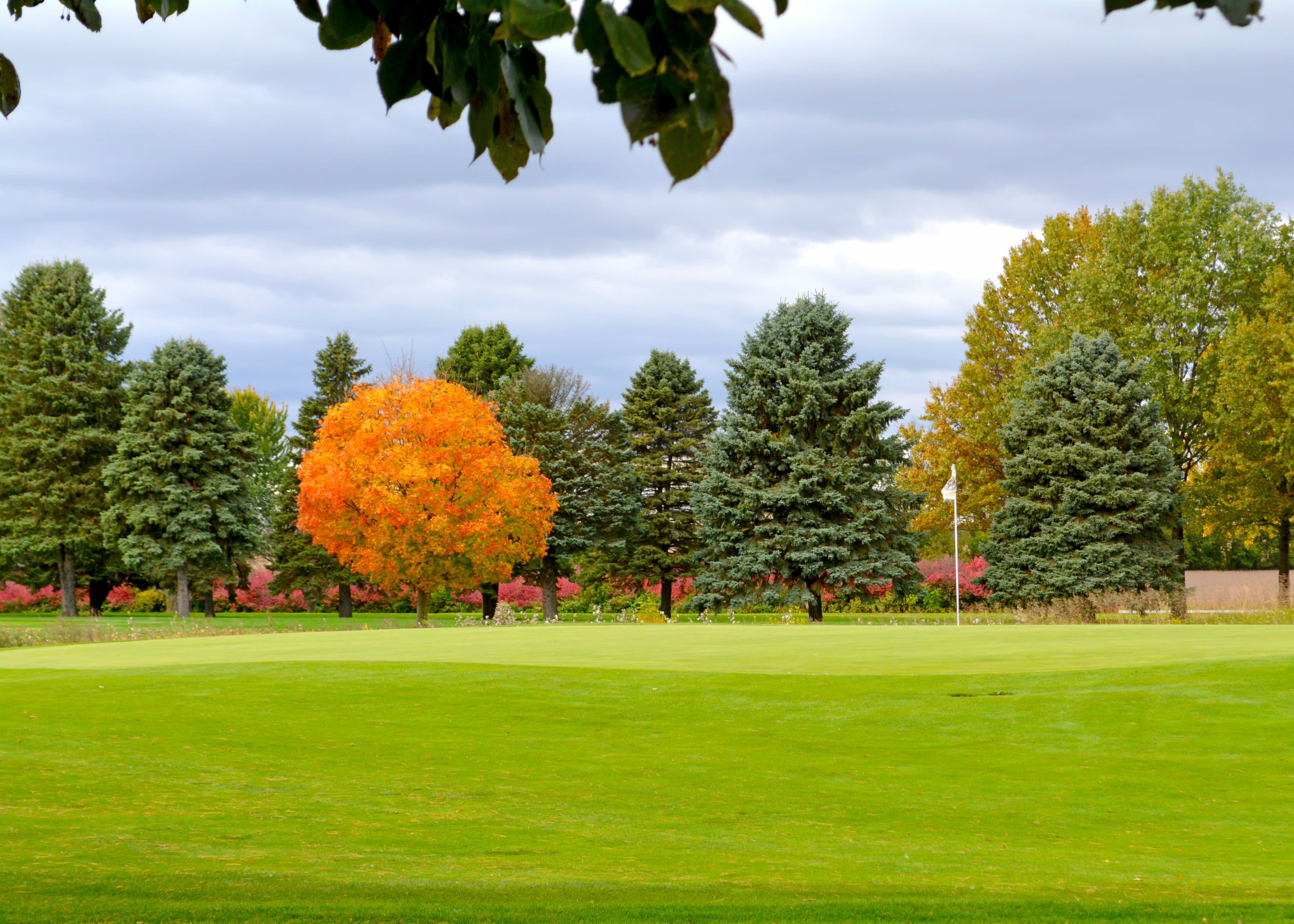 Harrison Hills is ranked by GolfWeek Magazine as the 'Third Best Affordable Golf Course in Indiana', making it an easy decision to come back early and often.  The course is spread out over 200 acres of just about every sort of terrain imaginable.  The bent grass tees, greens, and fairways allows for consistent play throughout the round, and helps create confidence in your club selection. The staff at HH does a terrific job of maintaining all aspects of the course, including the strategically placed bunkers.  Yes Virginia, there are bunkers on every hole! Harrison Hills has four tee boxes to fit the game of all skill levels.  The longest par five, number seven, from the big hitters Black Tees, is 646 yards.  We seniors get a break on this hole and only face a distance of 487 yards.  It is good to be a Senior.  The four par threes are all of reasonable length, regardless of the tee box location, and one only has to navigate water on one of  them (hole #2).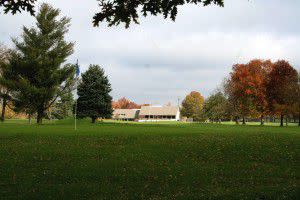 It's hard to pick my favorite hole(s) on this course, but I find I keep coming back to holes ten and eleven.  This is the point during play that one begins to notice that the wide-open spaces of the first eight holes are beginning to narrow and there begins the serious introduction of trees, trees, and more trees.  Ten and eleven are both short par fours, but each is narrow with water on the left, lots of water, and a good stand of tall trees on the right.  A picture of these holes are in the dictionary next to the term "Hit 'em long and straight".  You are gonna love playing this course! Harrison Hills is a short thirty-five minute drive from the greater Lafayette area.  Lots of close parking, a beautiful Clubhouse, and amenities make for a fun day of golf and fellowship.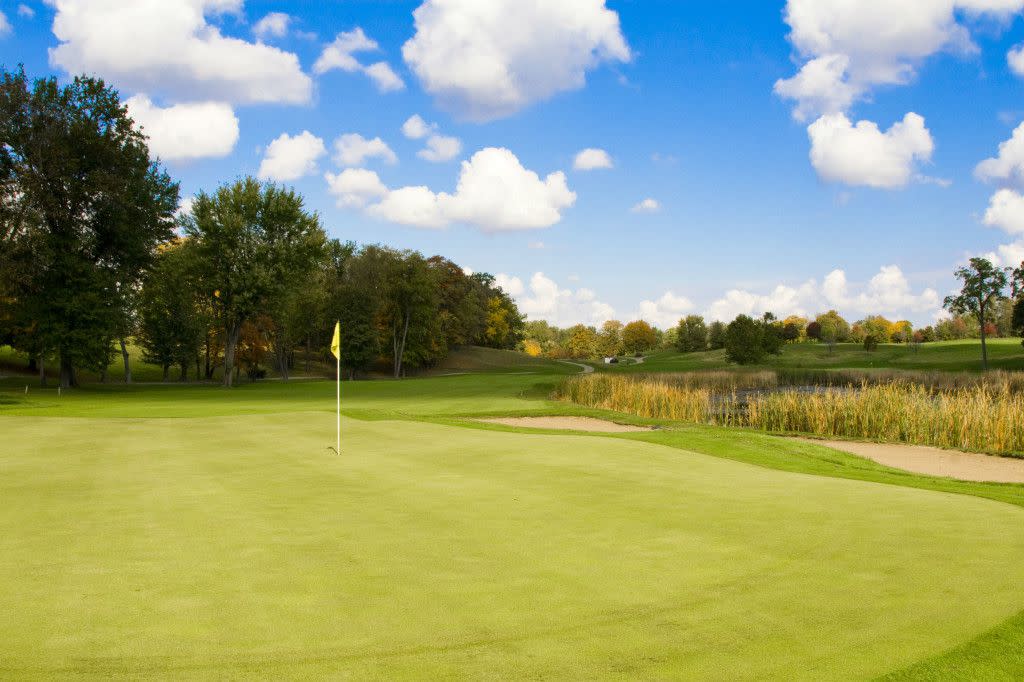 Take care and hit 'em long and straight. Larry Preo, who is passionate about the wonderful golf courses in our community, shares this blog about why you should make Lafayette-West Lafayette your next "Golfing Destination"!