It's that time again! New Year's Eve!! What are you doing this year to celebrate?  Are you going out with friends or family to ring in the New Year? Or maybe you are hosting a holiday party at your home and will watch the ball drop from your living room T.V.?  It is a fun night of merriment as we celebrate 2016 and make New Year's Day resolutions we hope to live by in 2017!  (Question...is there a resolution you have ever kept all year long??) Don't have plans yet for this New Year?  There are endless possibilities for fun events happening in Lafayette-West Lafayette, Indiana.  Check them out!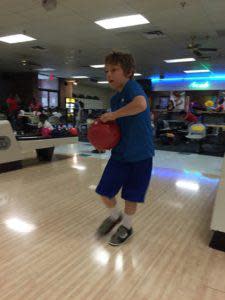 Arrowhead Bowl is hosting their annual New Years Eve Bowling Celebration.  Bring your kids to the "Family Celebration" from 4-6 pm or 7-9 pm.  This includes 2 hours of unlimited cosmic bowling, free shoe rental, 2 pizzas, 2 orders of bread sticks w/cheese, unlimited soft drinks, party favors, and more; limit 6 people per lane. The cost is $77.99 per lane. The "Adult Celebration" starts at 10 pm and is $25 per person. This includes 3 hours of unlimited cosmic bowling, free shoe rental, party favors, cash door prizes, pizza style food buffet, and unlimited soft drinks. Join in a spectacular New Year's Eve Celebration on Saturday, December 31 from 9 PM - 2 AM (doors open at 8:30) at Nine Irish Brothers in West Lafayette. Reservations for this private event are required, and include a champagne toast, bountiful hors d'oeuvres, and a live DJ, all for only $45 per person.
The Knickerbocker Saloon Presents: New Year's Eve Bash featuring Jason Wells Band and Champagne Toast at midnight on December 31. This event starts at 10pm.
Not in the mood for a party, but want to get out and enjoy a night of delicious food and New Year's Eve cheer; head to one of our great dining establishments. Lafayette-West Lafayette is home to over 250 restaurants! We do recommend calling ahead and making a reservation. For more information about these events and other special "happenings" in Lafayette-West Lafayette, check out our website at www.HomeOfPurdue.com.