[caption id="attachment_5816" align="aligncenter" ]

Enjoy our holiday decor when you stop by![/caption] Wow! Can you believe Christmas was yesterday? This holiday season is zipping by in a heartbeat. I always say the faster the time, the more we are living life and enjoying it! Christmas day may be over, but with New Year's on the horizon, there is still a ton of holiday cheer taking place.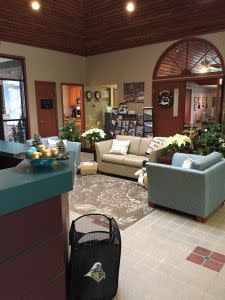 The holidays to many, means traveling to see Nana and Papa, visiting with extended cousins, enjoying time with our wonderful siblings, and overall relaxing and enjoying each other's company. More times than not, travel is involved to reach our families that may live all over the United States and beyond. If you are one of the millions who travel over the holiday season, first we want to wish you safe travels. Second, we want to share, our visitors center is open TODAY and this weekend. Stop by, relax, grab a complimentary coffee or soda (a special we are offering this holiday season!), fresh popcorn and nab a piece of decadent candy from our loaded candy basket. We have plethora of brochures about Lafayette-West Lafayette and tourism attractions from all over the state of Indiana to choose from. Best of all, you will be greeted by our Visitor Information Specialist, who will assist you with information about Lafayette-West Lafayette and the state of Indiana. Sometimes traveling over the holidays can be stressful, so let us make one stop along your way positive and refreshing. Our holiday hours are the following: Friday, December 26: Open 9-5pm Saturday, December 27: Open 10-4pm Sunday, December 28: Open 12-4pm Monday, December 29 & Tuesday, December 30: Open 9-5pm New Year's Eve and Day: Closed but our Vestibule is open 24/7! Reopen for normal hours January 2, 2015!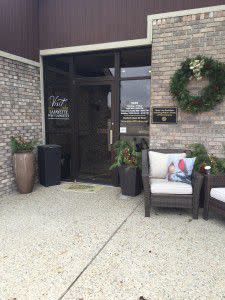 We are located at 301 Frontage Road, Lafayette, IN 47905. We are right off of Interstate 65 at exit 172/ State Road 26.  We are a great stop in between Indianapolis and Chicago! Again, we hope you are having an amazing holiday season and please stop in and see us! For more information about Lafayette-West Lafayette, visit our website at www.HomeOfPurdue.com.