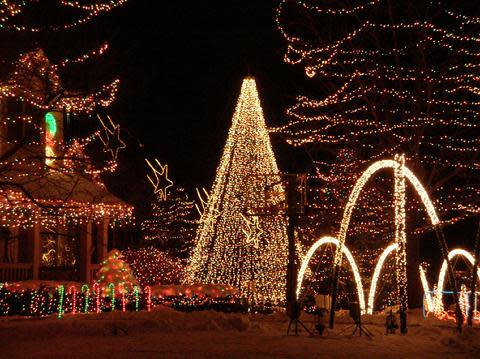 Happy Christmas Eve!! Looking for a wonderful holiday event to take the whole family this Christmas! Jump in the car and head to

Christmas on Greenview

where you can be amazed and dazzled by a holiday light display featuring almost 90,000 lights, which dance in time to music. Tune your car radio to 88.9 FM and listen to music while you watch the beautiful lights!

Here are some fun 2014 display stats about this annual holiday event:

Number of lights: 87739

Computer Controlled Channels/Circuits: 261 Total Amperage: Over 180 Extension Cords: Almost a mile Time to Sequence: Over 12 Hours per minute of the show Time to set up the display: Over 100 man hours

Christmas display is located approximately 1.5 miles north-east of Battle Ground, IN, on Greenview Drive in River Bluffs sub-division.

Why they do it: To make Christmas Memories that will last a lifetime! This holiday light display runs through December 31, 2014.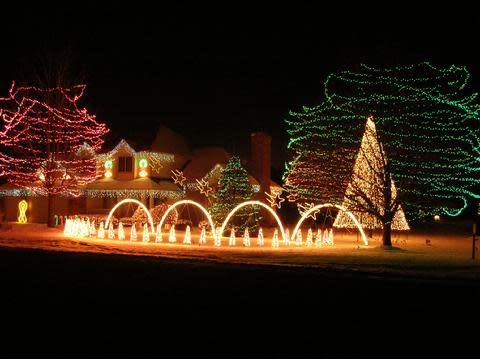 Merry Christmas!! For more information about this event and other special "happenings" in Lafayette-West Lafayette, check out our website at www.HomeOfPurdue.com.