[caption id="attachment_2375" align="alignleft" caption="Front Desk at the Hampton Inn"]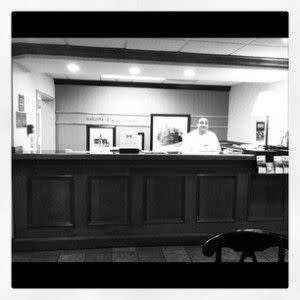 [/caption] 2 Great Cities, 1 Great University, so many great places to stay the night! Lafayette-West Lafayette is home to
Hampton Inn - Lafayette
; the perfect hotel to get a good night's rest while on the road or visiting our two fun cities. My family is a Hilton Honors member.  When we travel we try to always stay at a Hilton brand to get travel points and
discounts
on our overnight stays.  It is great, because if we accumulate so many points, we can stay for free.  One hotel we frequent a lot is the Hampton Inn, because we have found as we have traveled all over the United States, that every Hampton Inn is
clean
, the service is exceptional, and the breakfast is always filling and good.  Our own Hampton Inn in Lafayette is no exception.  They make the traveler feel welcome and offer a safe, comfortable place for them to stay. I have never personally stayed at Hampton Inn - Lafayette, but my sister had her guests to her wedding stay at this hotel.  They were complimentary when speaking of the rooms,
indoor pool
, breakfast and service.  The location was perfect, as it was easy access to Interstate 65 and also ten minutes away from downtown Lafayette where the wedding reception was being held.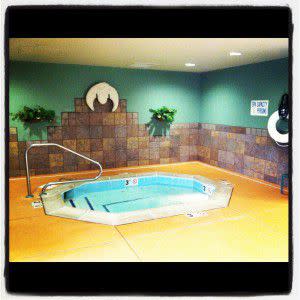 Hampton Inn - Lafayette offers 62 rooms including whirlpool suites, an indoor pool,
complimentary continental breakfast
, and children under 18 stay free.  It is less than fifteen minutes to Purdue University which is great for travelers visiting their children or attending a sporting event or conference.
Hampton Inn is not to be missed on your next visit to our area.  For more information about this hotel and more in Lafayette-West Lafayette, Indiana, visit our website at
www.HomeOfPurdue.com