[caption id="attachment_10178" align="alignright" ]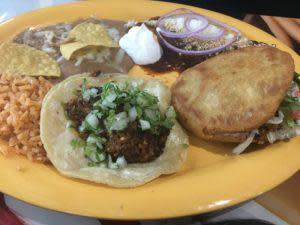 Senor Tacos Combination Platter[/caption] Guacamole, salsa, tacos, enchiladas, fajitas, and tostadas! Yum! Oh, I'm getting hungry! Time to go to Senor Tacos! Where you can get all this and more! Walking in the restaurant, you will notice the colorful, engraved tables and chairs which are fun to look at while waiting for your food to come. Of course, you are welcomed by a friendly server who brings you chips and salsa right away. We aren't big salsa people so we tried their guacamole. Oh, it was so good! Smooth and creamy with just the right amount of chunks. Yum! I could just eat a whole bowl of guacamole and be happy!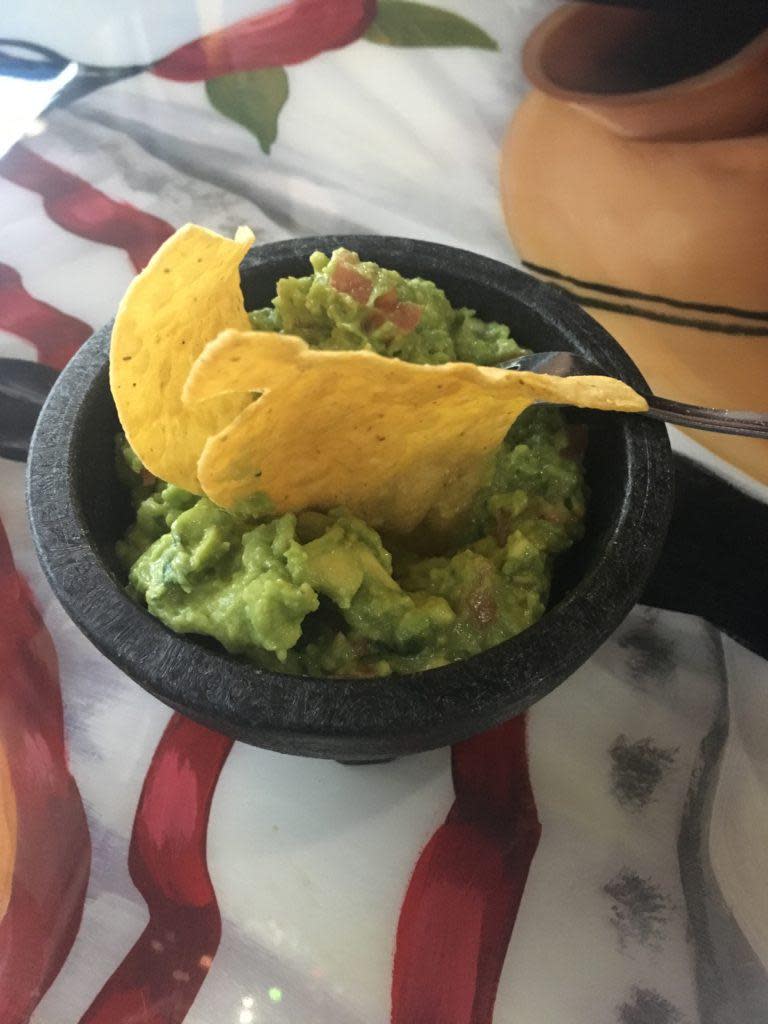 For my meal, I ordered a sampler that came with an enchilada, tostada and a taco. I loved the taco as it comes on a corn tortilla instead of a flour tortilla like most places. Be sure to ask for extra toppings though as it only comes with the meat, onions and cilantro otherwise. I don't know about you, but I prefer mine with some lettuce and cheese. Still loved it though! They are quite small so easy to try a few different types if you like as well. The tostada was amazing too! It was loaded with toppings yet the tortilla was still crunchy on the bottom. Perfect combination of textures and flavors. The enchilada was good but I preferred the other items. Maybe I was craving the crunch that day. Plus, I was getting incredibly full by the time I got to that part of my meal. I can't wait to go back and try some more items! Just must remember not to eat all day when I go and maybe wear my stretchy pants! Ashley Gregory, Director of Sales, shares this blog.