Have a group of friends, a bus group, a reunion, neighbors, family, etc. who want to get together to share a meal and not sure where to go? Our area has a variety of options to choose from. A whole list can be found on our website but a few that stand out can be found below. (Please note this is part 2, and another blog came out on July 12 with additional locations.)
Lafayette Brewing Company- A downtown favorite for years and the first brewery to receive Indiana's small brewers permit back in 1993! Currently the 2nd oldest operating brewery in the state. The first floor is a large family friendly restaurant and there is also a large 2nd floor banquet facility that is for those 21 years of age and older with seating up to 120 people. The historic building really offers a cool atmosphere for any event.  LBC has your traditional pub fare, but is known for its Scotch Eggs, anything with their Beer-B-Q sauce, Bison Burgers and Fish andChips, Root Beer and of course Beer!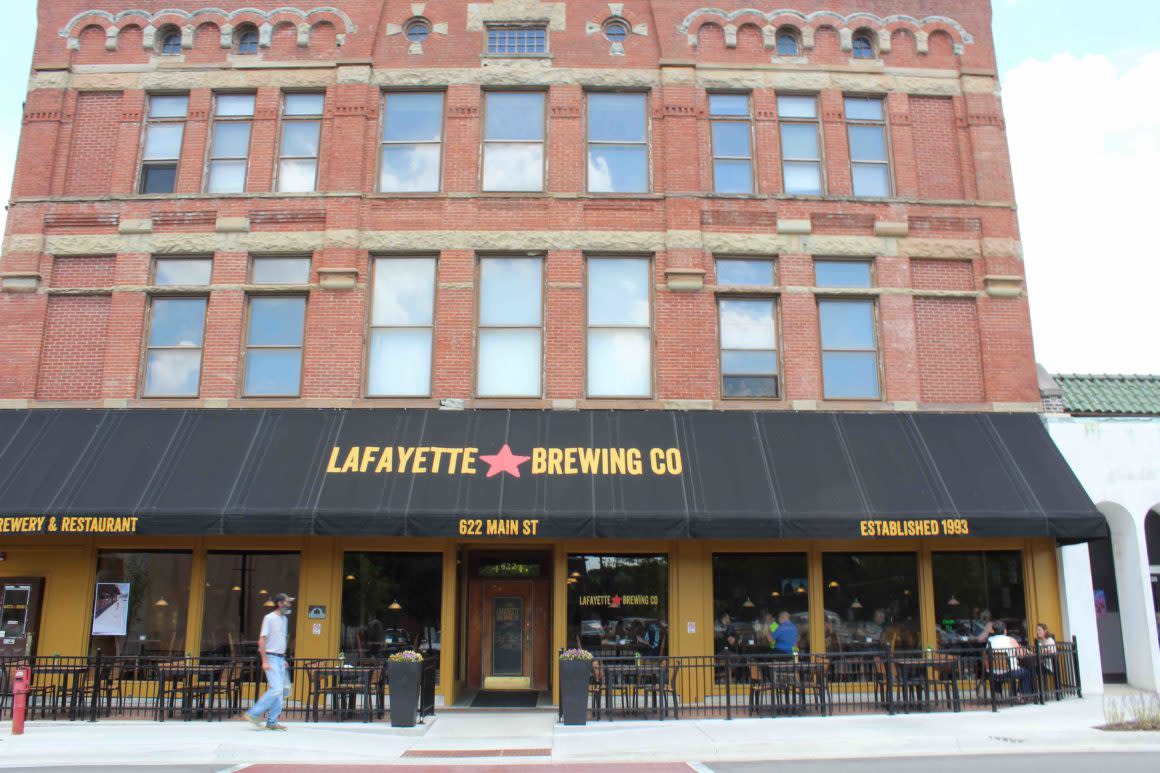 O'Bryan's Nine Irish Brothers – Two locations, one in Lafayette and the original in West Lafayette, both offering semi-private rooms for groups. This restaurant is a traditional Irish pub and as you walk in the door, you'd think you were transported across the ocean to Ireland, it is all authentically decorated. Seating is mostly on stools here, but it adds to the fun. Be sure to check their event schedule as many bands play here regularly and you wouldn't want to miss the entertainment. Nine Irish Brothers is known for their famous Fish & Chips, Deluxe Reuben, Guinness Stew and Shepherd's Pie. Of course they feature beers and whiskeys as well. Wonder where the name comes from? The owner, Jerry O'Bryan is the youngest in a family of nine boys and 5 girls. The girls get some recognition on the inside, the bar is named Five Irish Sisters. The restaurant is truly family owned and operated with family involved in every aspect of the restaurant, check out the family history page on their website for more information.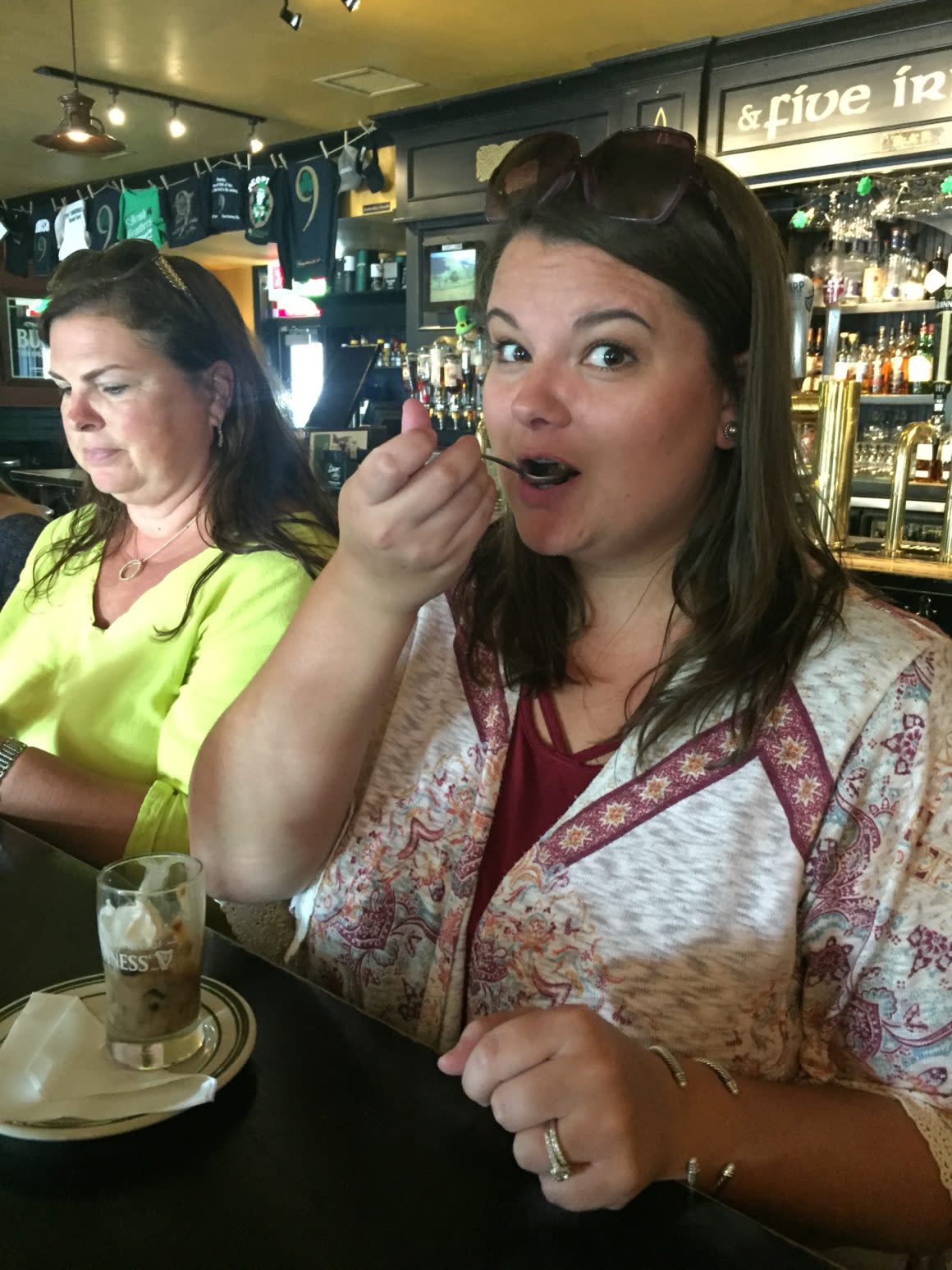 Sgt. Preston's John Purdue Room- Sgt. Preston's is a local bar known for their burgers, sandwiches and their huge patio! Well, the John Purdue Room; while connected to the patio, has a separate entrance so is also considered family friendly as well. It is decorated in Purdue Memorabilia and exposed brick and is located in the historic John Purdue Block building, where the founder of Purdue University, John Purdue had his shop. Groups of up to 60 can enjoy this room and catering is provided by Outpost Catering, an offshoot of Sgt. Preston's.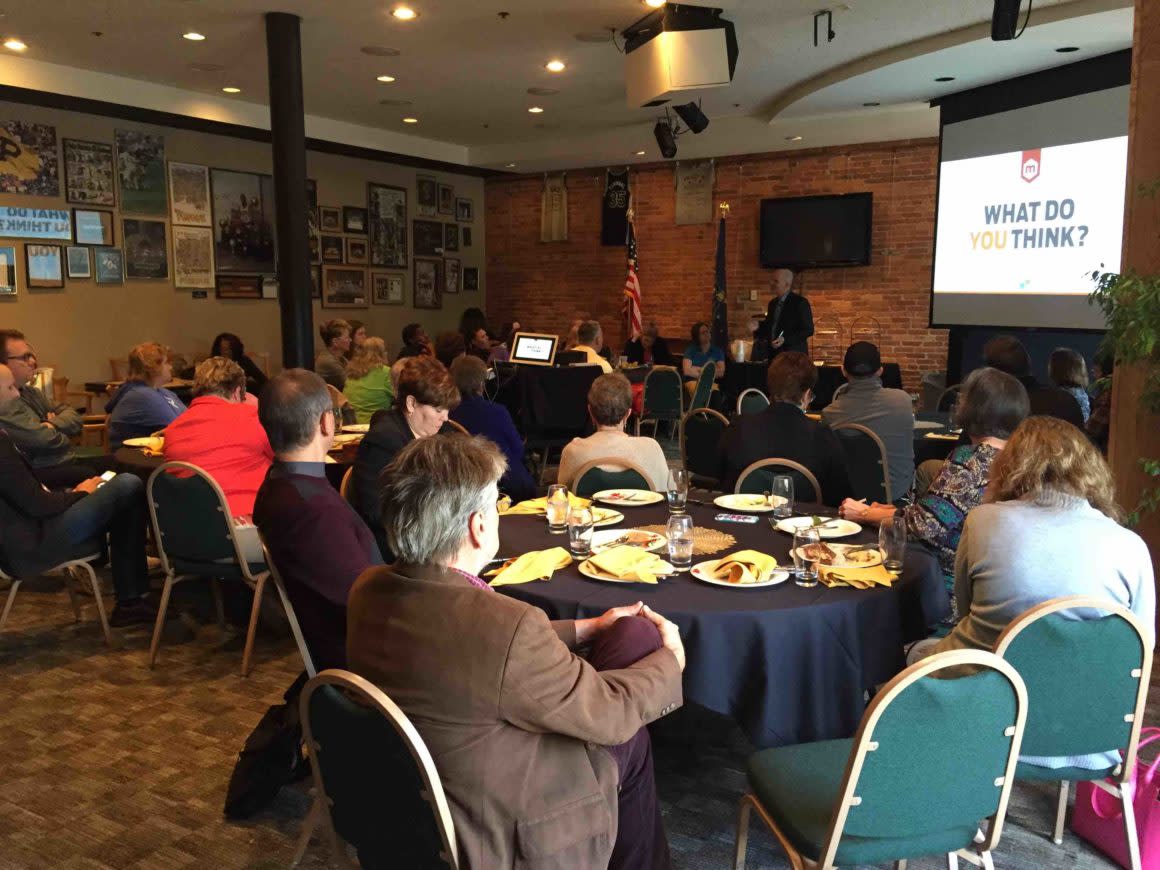 Teays River Brewing & Public House- A great family friendly restaurant on the south side of town with a private dining area available for groups. Of course, beer and tours of the brewery are available, but we really love their food too! They have some awesome burgers, we recommend the Ultimate Beer Burger but they are all great! Teays has their own meat mixture that really make the burgers. If burgers aren't your thing, try their amazing pizzas cooked in a wood stone oven or the Oven Roasted Chicken or Pork Chop. We love their cauliflower pilaf, Brussel sprouts, or house chips on the side. The name comes from the ancient river that used to run through Lafayette and now serves as the city's aquifer to provide drinking water for the community.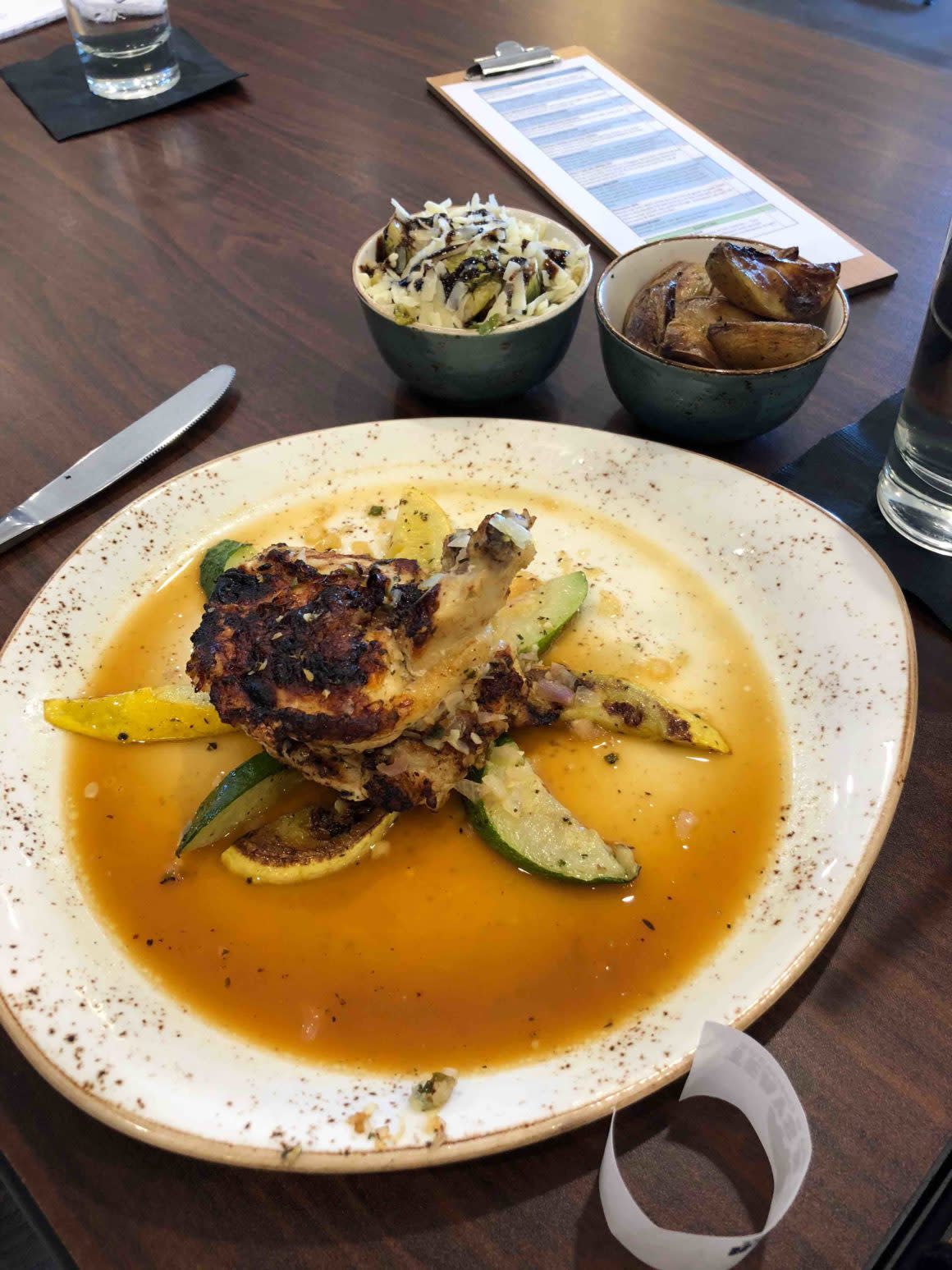 Walt's- With two locations, Walt's Pub & Grub in West Lafayette and Walt's Other Pub on the southside of Lafayette, Walt's is sure to please. The West Lafayette location offers six different dining areas that are available to reserve. The outdoor patio and the top shelf room are two of our favorites. The Outdoor Patio features nice landscaping, gas lit lanterns, firepits, cozy lighting and a view of the pond, bring that indoors and combine with the Boiler Room; an indoor patio with lots of natural light. The other room we love is the Top Shelf room, with lots of reclaimed brick and wood, hand-distressed copper, cast iron crank tables and a two-story wine cellar with over 2000 bottles! The Southside location offers a banquet room for up to 100 guests and an indoors upstairs room with balcony that also has seating for up to 100 guests (if inside and outside are used). The menus vary a little, but we love their Potato Skins, Tenderloins, Burgers, Tropical Coconut Shrimp Salad, and their Fresh Salmon.
No matter which location you choose, if you have a group, especially for the larger groups, please be sure to call ahead to give the restaurant a heads up and possibly make a reservation. Need other suggestions or ideas of other things to do with groups? Contact Ashley Gregory, Director of Sales at agregory@HomeOfPurdue.com or 765-447-9999.