Have a group of friends, a bus group, a reunion, neighbors, family, etc. who want to get together to share a meal and not sure where to go? Our area has a variety of options to choose from. A whole list can be found on our website but a few that stand out can be found below. (Please note this is part 1, and another blog will be coming out on July 22 with additional locations.)
Bruno's- A local favorite for over 60 years! People come here for pizza and Bruno Dough mainly. Not familiar with Bruno Dough? It's pizza dough that is cut up in a ball type shape, deep fried and covered in garlic butter. We love dipping it in their cheese dip before eating. They also have a great variety of pasta dishes, sandwiches and salads. Want dessert with your meal? Try a dessert pizza! It's regular pizza dough with apple butter or peanut butter as the sauce, covered in cheese and topped with chocolate chips. Just try it! It's amazing! The restaurant has three rooms, the Purdue Room, the Swiss Room and the Bar area. None are completely private, but they are separate from the other rooms and the Purdue Room has a divider that can make one section smaller as well.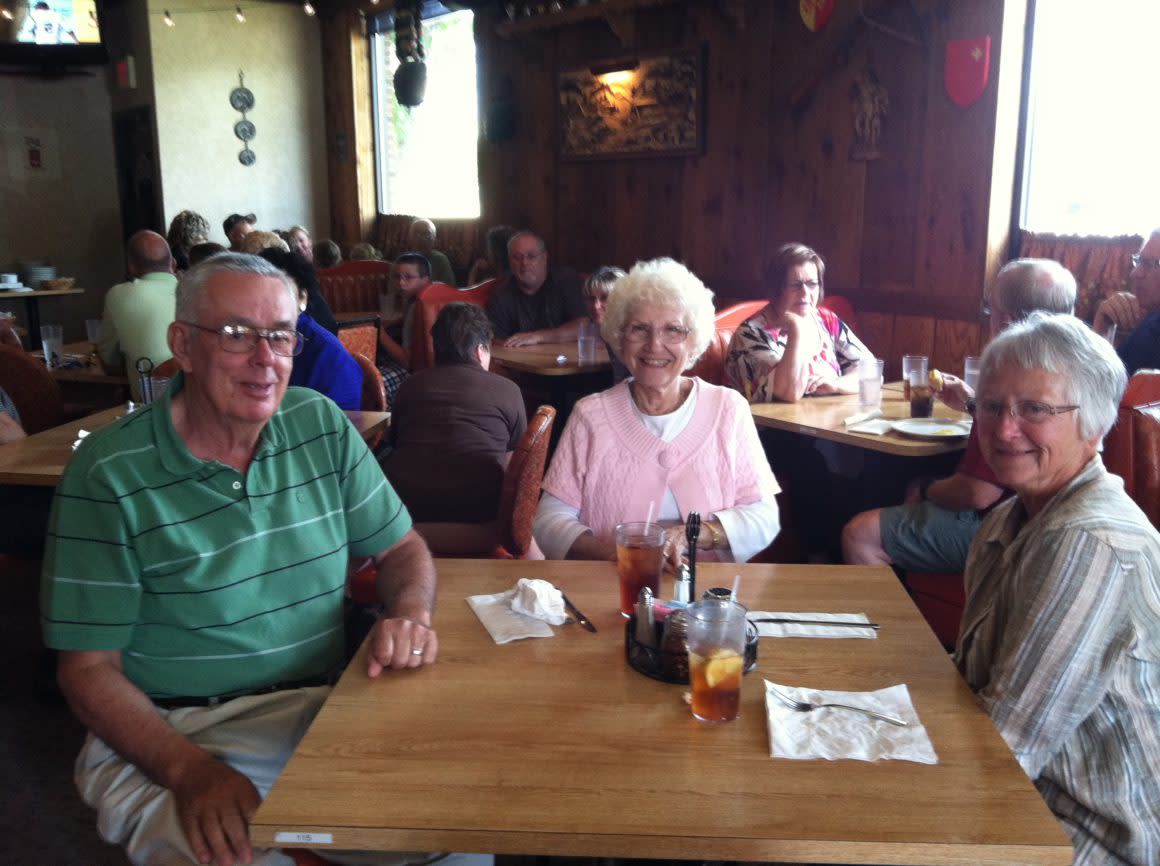 Christo's- "Simply Good Food" that pretty much sums it up. The expansive menu has a wide variety of cuisines and types of food featured. Some of our favorites? Breakfast! Give a skillet or an omelet a try. Not in the breakfast mood, that's ok too! Try the fried green beans, the Broken Taco Salad, a burger, specialty grilled cheese sandwich, fish tacos, Smokey Mountain Chicken (chicken smothered with cheese, bacon, bbq sauce and green onions on a pile of mashed potatoes), Chicken Parm-Alfredo, steaks, meatloaf, fried pollock or my favorite go to, the gyros. I love all the gyros from here. Regular gyros, gyros omelet, gyros skillet, whatever. Just be sure to use the tzatziki sauce. I always ask for extra. I prefer the gyros sandwich with the zucchini too! Yum! For groups there are a couple different rooms that are secluded from the rest of the restaurant.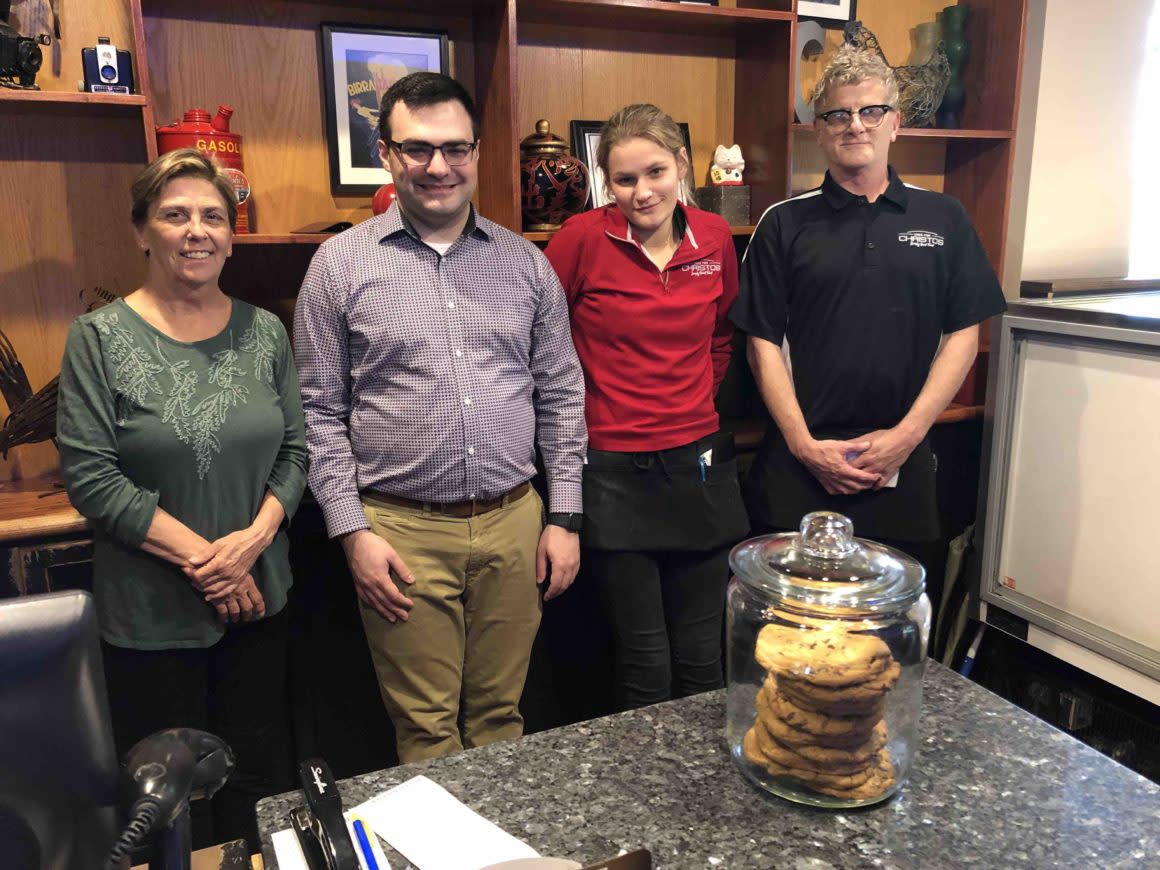 D&R BBQ- Locals know D&R for their market that features a variety of meats, cheese and produce but may not realize that they have a catering and a restaurant side as well. The restaurant can seat up to 100 and has a separate room that can be rented for events, but it takes up most of the restaurant. You won't want to miss their smoked meats! They are truly mouthwatering! The meat selection changes daily but it's all good! My favorites are the pork chop and the burnt ends. You might want to share the pork chop as it's thick cut and usually a whole pound! They have wonderful homestyle sides as well. Be sure to try the loaded baked potato salad and the broccoli salad. MMMM!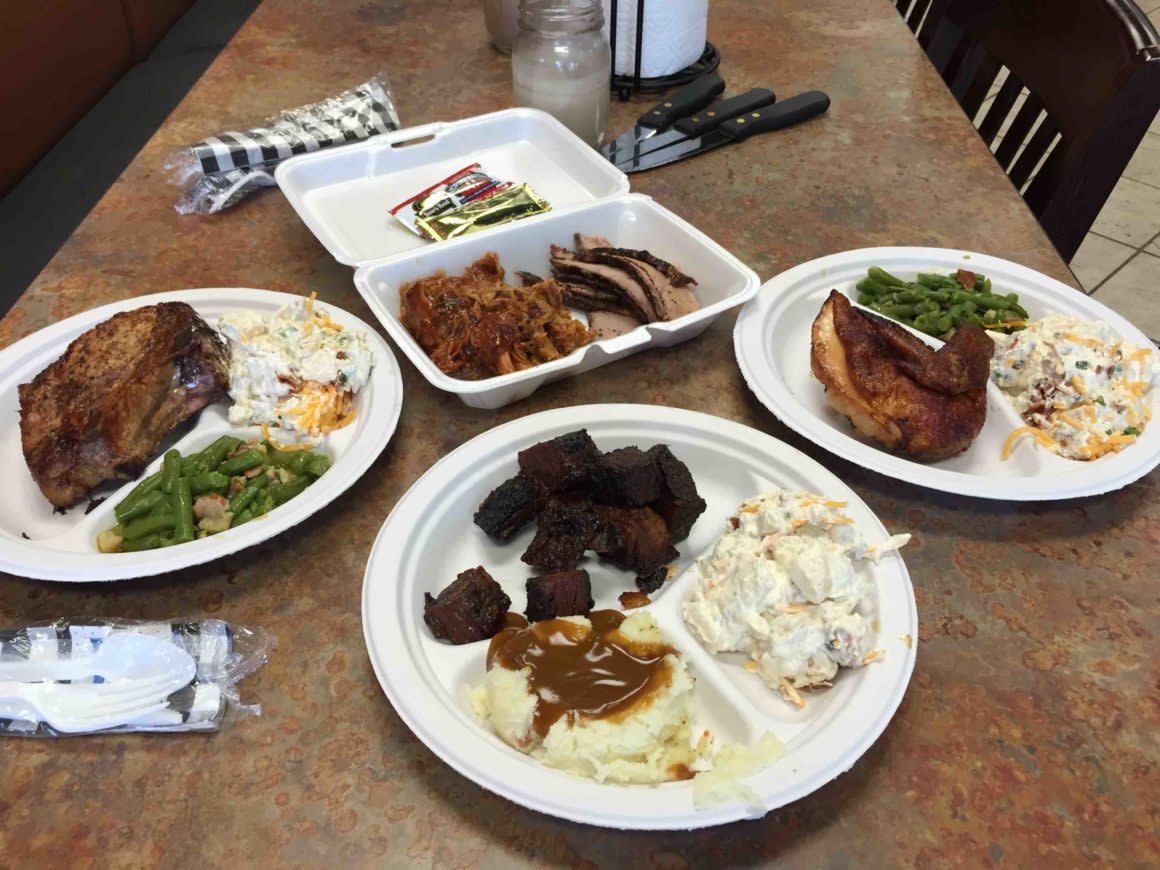 Jane's Gourmet- Jane's was once a restaurant but found themselves doing so much catering business they decided to change gears and just do catering. We are bummed as we loved lunching there, but groups can still enjoy all their favorites. The previous restaurant, now banquet facility, can hold up to 110 people although slightly divided by different rooms. Everything at Jane's is delicious but my favorite was always the fruited chicken salad sandwich. If you go, eat one for me, ok? Jane is great at customizing menus for groups based on dietary restrictions, taste buds, pricing. etc.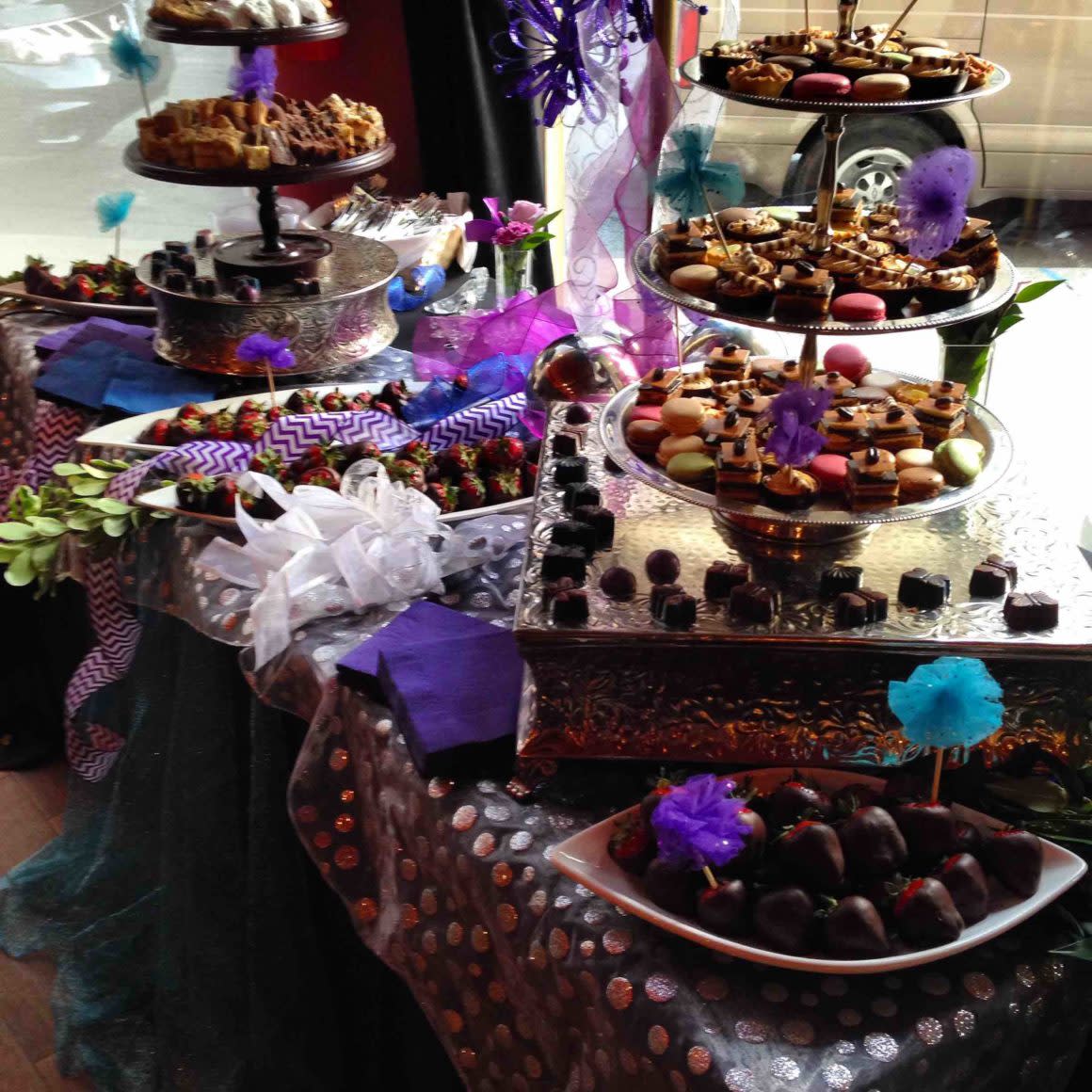 Heisei Japanese Restaurant- Looking for something more adventurous? Many groups tend to shy away from international restaurants just to be on the safe side but there are some really awesome options in the Lafayette-West Lafayette area! One of these is Heisei Japanese Restaurant, which just happens to be one of my favorite restaurants in the area. They have several private dining rooms where smaller groups can go to meet, the largest group they could serve would be 30 people. They even have an option to get the authentic feel by sitting on the floor! How fun is that? (It's elevated so you are sitting on a riser of sorts, with feet still hanging below you under the table) We love the sushi, although we aren't the most adventurous when it comes to the raw fish. Some of our favorite sushi rolls are the Boiler, Ocean, Jose Crunchy and the vegetable. We always get at least one order of gyoza too (fried dumplings), they are outstanding! Sushi not your taste? They have wonderful ramen and teriyaki dishes as well and others rave about their curry dishes.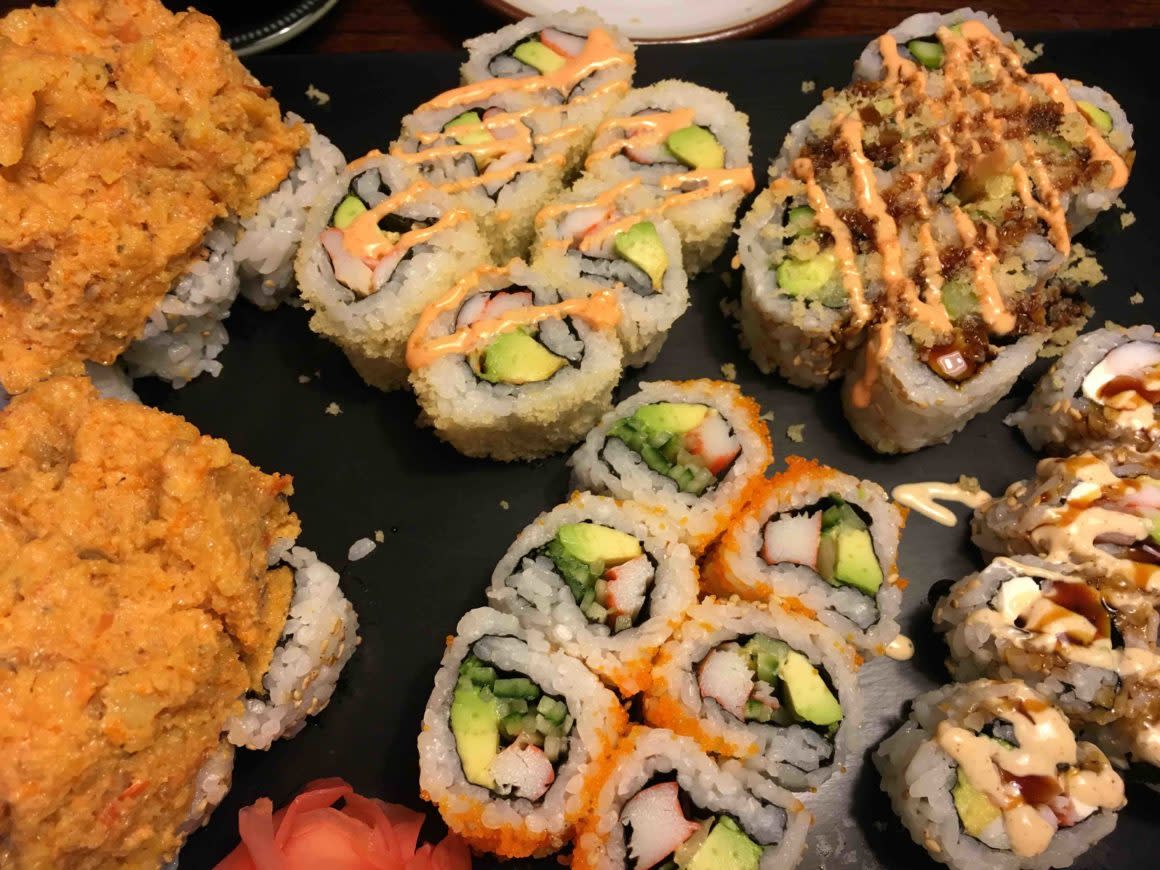 No matter which location you choose, if you have a group, especially for the larger groups, please be sure to call ahead to give the restaurant a heads up and possibly make a reservation. Need other suggestions or ideas of other things to do with groups? Contact Ashley Gregory, Director of Sales at agregory@HomeOfPurdue.com or 765-447-9999.