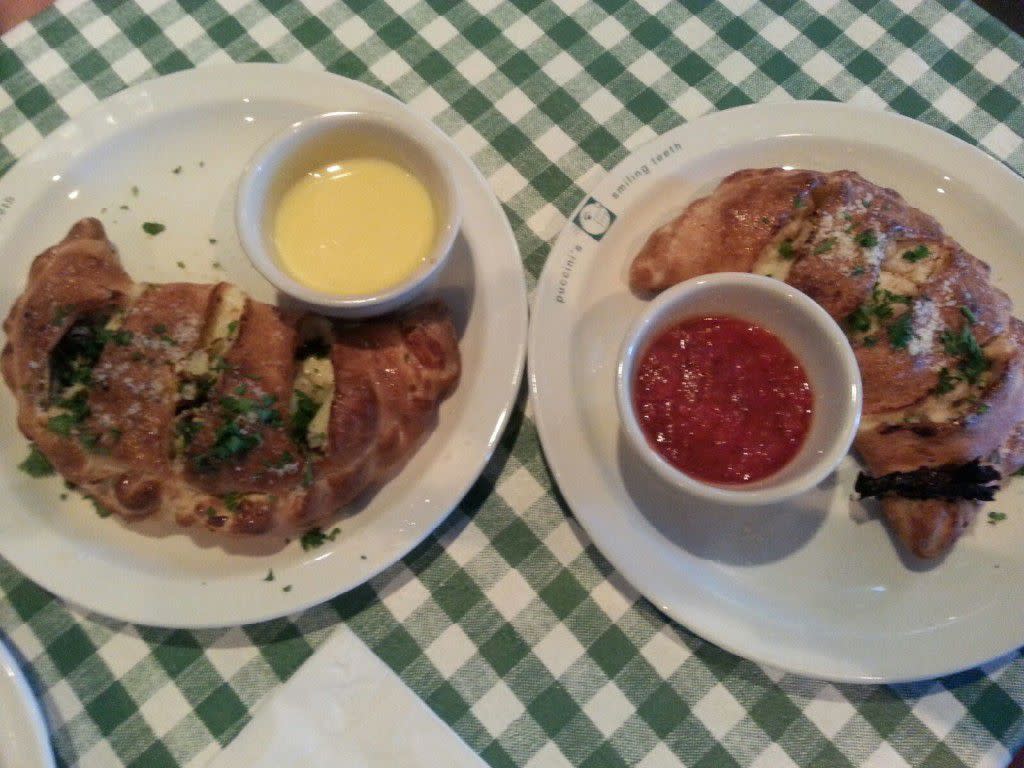 [caption id="attachment_6940" align="alignright" ]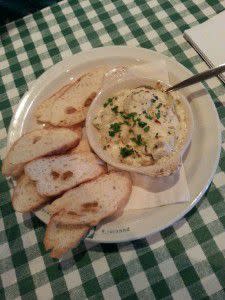 Spinach Artichoke Dip[/caption] Looking for a place to take your parents and other family or friends out to eat when they decide to come for a visit? I have a suggestion! Recently, my parents and brother decided that they wanted to come to see me. I was really excited, especially when my mom said I could decide where we went out for lunch. I knew the PERFECT place! Puccini's is a delicious, unique pizzeria. I've never had pizza that tastes anything like theirs before. They also have great Italian options if pizza isn't really your thing.  I know for a fact that my sisters could eat their fettuccini everyday if it was an option. I knew this would be the perfect place to go and catch up with my family. Puccini's is a wonderful place to take family because of the low-key atmosphere. It is easy to have a conversation and you don't have to get dressed up. The large dining room is great for larger parties too and they have a private dining room that can accommodate up to 50 people.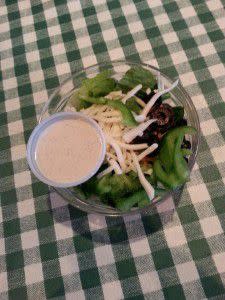 When we went, the service was awesome. Everyone is super laid back and really friendly! I love when servers make an effort and go out of their way to make sure that all of your needs are met. There are a few times that I have gone during the dinner rush hour, and the staff is still upbeat and doing their best to accommodate your needs. They make your experience personal, which is something I really appreciate when dining out. I feel that waiters can either make or break your dining experience. I love knowing that when I go to Puccini's, I will always be greeted with a smile. I love Puccini's menu because they have so many options. This being said, every time I go to Puccini's I get breadsticks, pizza, and a salad. It's so good that I just can't mix it up and get something new! My family members have tried new items off the menu though. Like I said earlier, my sisters are big fans of the fettuccini. And I have been personally told that their spinach and artichoke dip is out of this world.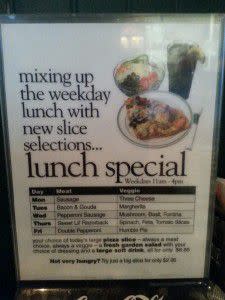 One of my favorite things about Puccini's is their lunch special.  They have a great deal where you can get a slice of their pizza of the day, a garden salad, and a large drink. The type of pizza changes daily, which is really nice so that way you aren't getting stuck with the same pizza every visit. They also have both meat and veggie options, so there's something for everyone to enjoy! If you are stumped and looking for somewhere new to eat, I highly recommend Puccini's. It has been a favorite of mine ever since my parents took me there! The great family atmosphere, delicious food, and amazing customer service make it the perfect destination for your next meal. Megann, Purdue University Student and Visit Lafayette-West Lafayette Visitor Information Specialist, shares this blog.