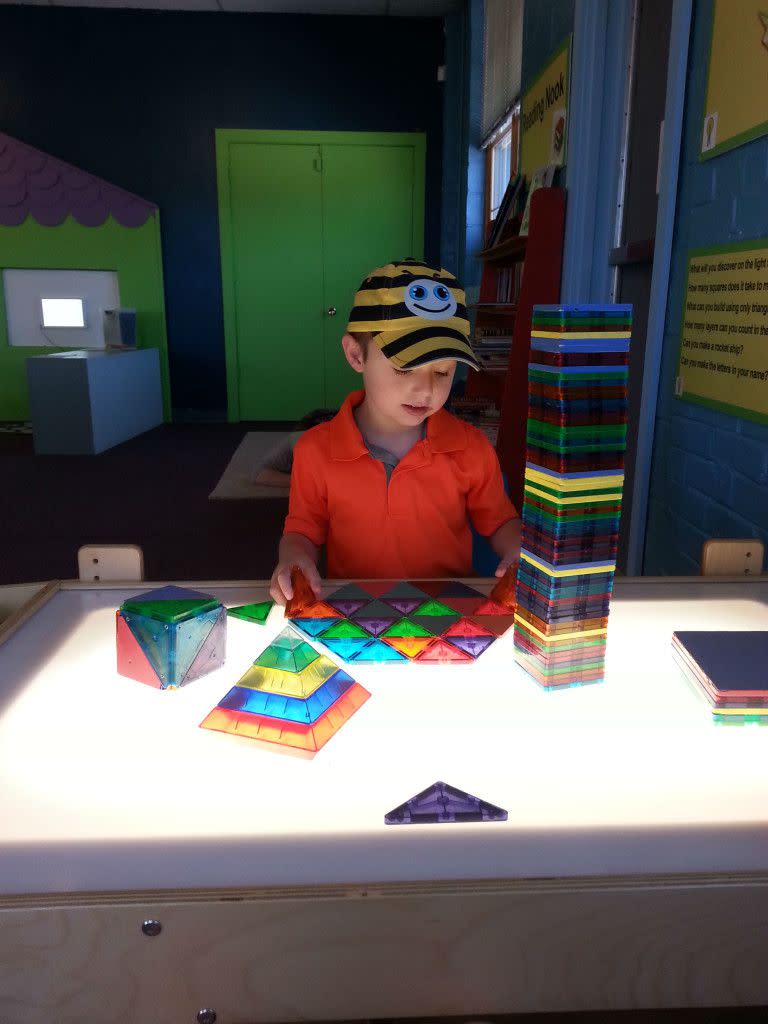 Science and technology are brought together in our very own community. Imagination Station is a one hundred percent volunteer-run science center. Located downtown Lafayette at 660 North Fourth Street, this hands on center is a great learning experience for all ages. The goal is to strengthen the scientific literacy of children and families in the areas of science, technology and engineering.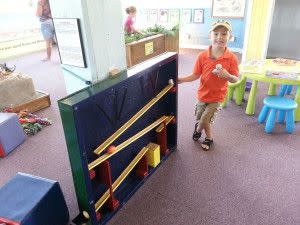 I recently visited the center with my five-year-old little buddy. I could have just left him there all day if I wanted to! He absolutely loved every aspect of the center. We began by paying the low cost admission rate. If planning to visit more regularly, one can purchase a membership that also grants your family into over 300 participating ASTC Passport Program museums, zoos and science centers worldwide. Some of the participating centers include the Field Museum in Chicago, the Adler Planetarium in Chicago and the National Museum of Mathematics in New York City.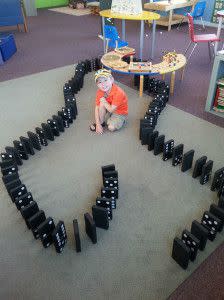 Next, we went straight up the stairs to the top floor. Along the handrail of the staircase was a neat demonstration of how sound can change. There were different lengths of pipe bolted to the staircase with shoes on top. As you walk up the stairs you can smack the shoes against the top of the pipes and hear the different sounds they make. Once upstairs, we were welcomed into a very large open space with many different activities scattered about the room. We spent over an hour just wandering to each station and discovering what it all had to offer. From simple toys, to games, the upstairs is designed towards the younger crowd. Questions and thinking points are posted near every station to get you thinking about what you are essentially "playing" with.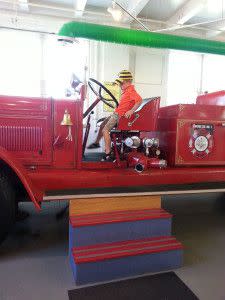 After much time spent upstairs, we headed down to the area that is geared more towards the older kids. The stations downstairs were way over my head! However, they all included explanations that helped explain what to do. A very neat old fire truck is also located downstairs that was very fun to dress up in the helmets and climb on! The coolest thing downstairs was probably the airplane simulation. It is a good thing I did not attempt to ever become a pilot! Imagination Station is a great place for children and families to spend time exploring and learning together. It is also an inexpensive way to get out of the house on an extremely hot, cold or rainy day. There are always other children to interact with there as well. Due to the center being volunteer run, the hours are limited, but have recently been expanded. Check their website at http://www.imagination-station.org/ for hours and for more information. Give your child the gift of hands on learning at the Imagination Station! Rachel, Purdue University Student and Visit Intern, shares this blog.