As someone who is an avid candle collector, I am always on the hunt for new scents. I am very picky with the scents I have in my room, and sometimes it is hard to find a scent that is just right. Making my own candle at Bask Aroma was the perfect solution.
You have the option to make a candle, scent spray, sugar scrub, lotion, hand soap, and even your own wax. The whole process takes about thirty minutes, and it's fun to do with friends, family, or even co-workers.
The first step is figuring out what your favorite scents are. There is an entire wall filled with different scents you probably have not even heard of. My friends and I got to write down our favorite scents and then narrowed them down to our top three. This was extremely difficult.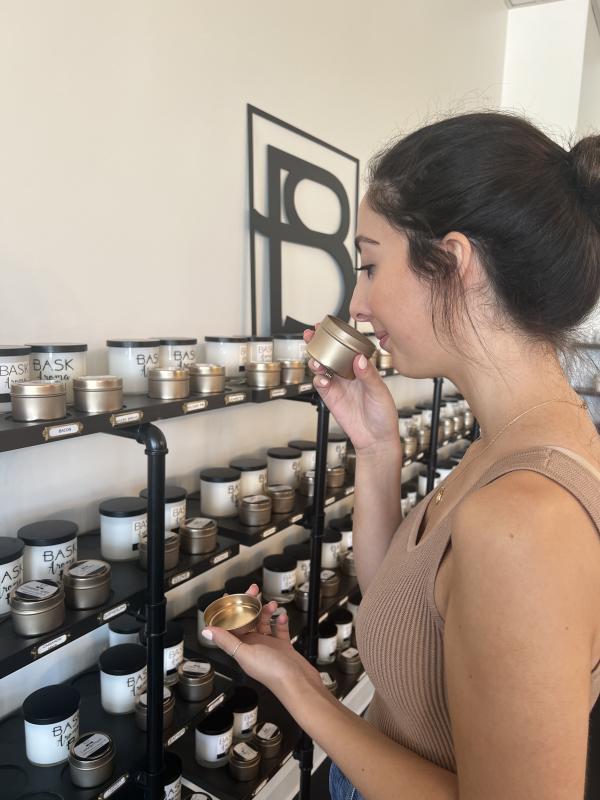 We then got to sit at the mixing station and smell our top three scents together. My top three scents were Sea Breeze, Wild Currant, and Mahogany Teakwood. You get to pour the oil in at whatever ratio that you want. What surprised me is that these three random scents went together perfectly.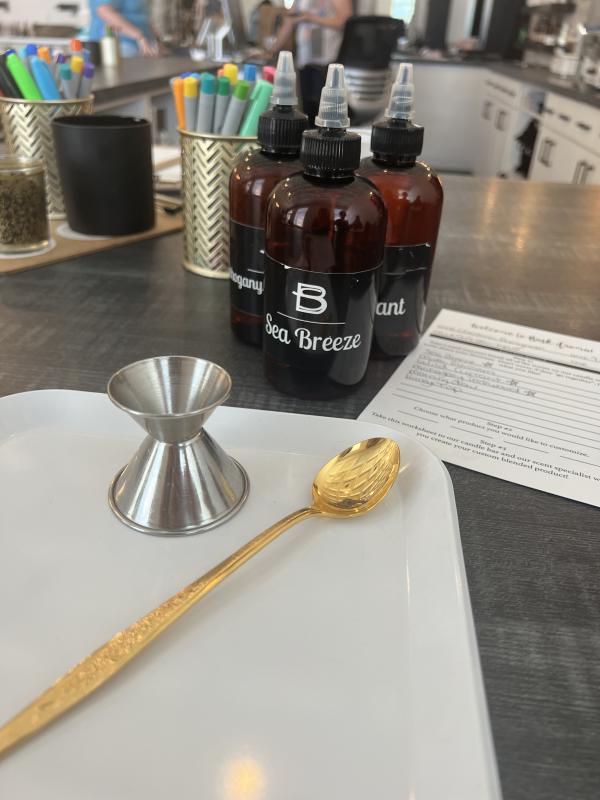 Once the scent is all mixed up, you get to pour it with the wax combined into the candle jar of your choice. The options for the candles are a single wick blue, black, or white container, or a three wick.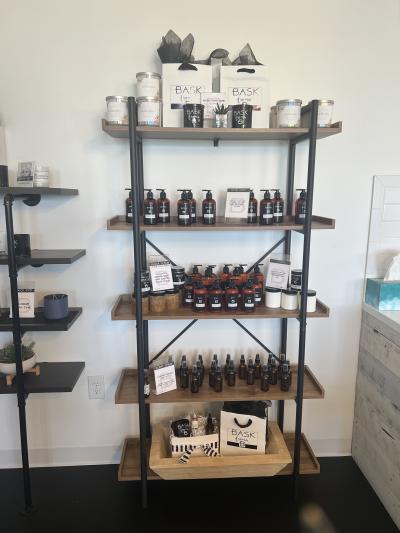 Once my friends and I were done making our signature scent we got to get creative and name it. My candle ended up smelling like a day at the beach, so I decided to name it Beach Bum. After this, our candles were ready to be picked up in two hours. This is to make sure the wax cools off.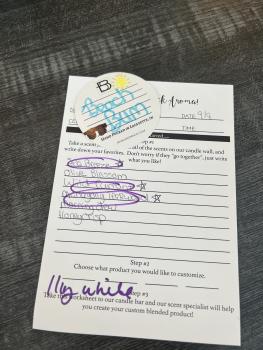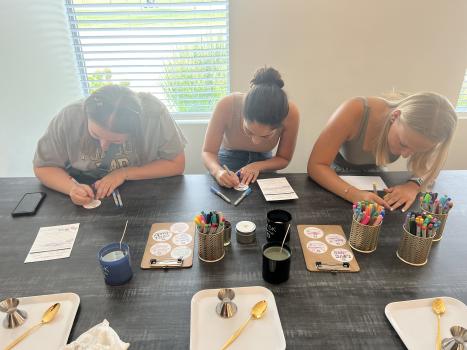 It was neat being able to create my own scent with my friends from start to finish. Bask Aroma strives on collaborating with other local small businesses to plan fun events at the shop. This is a fantastic place to take your friends if you want a fun girls day out!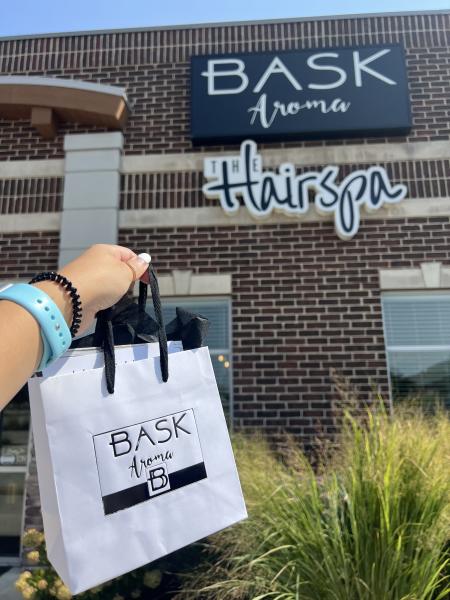 For more fun things to do with your friends, visit HomeOfPurdue.com.
(Purdue University Student, Christina Burzynski, shares this blog. This blog is part of a series of articles submitted to Visit Lafayette-West Lafayette through a cooperation with a 400-level travel writing class at Purdue University.)