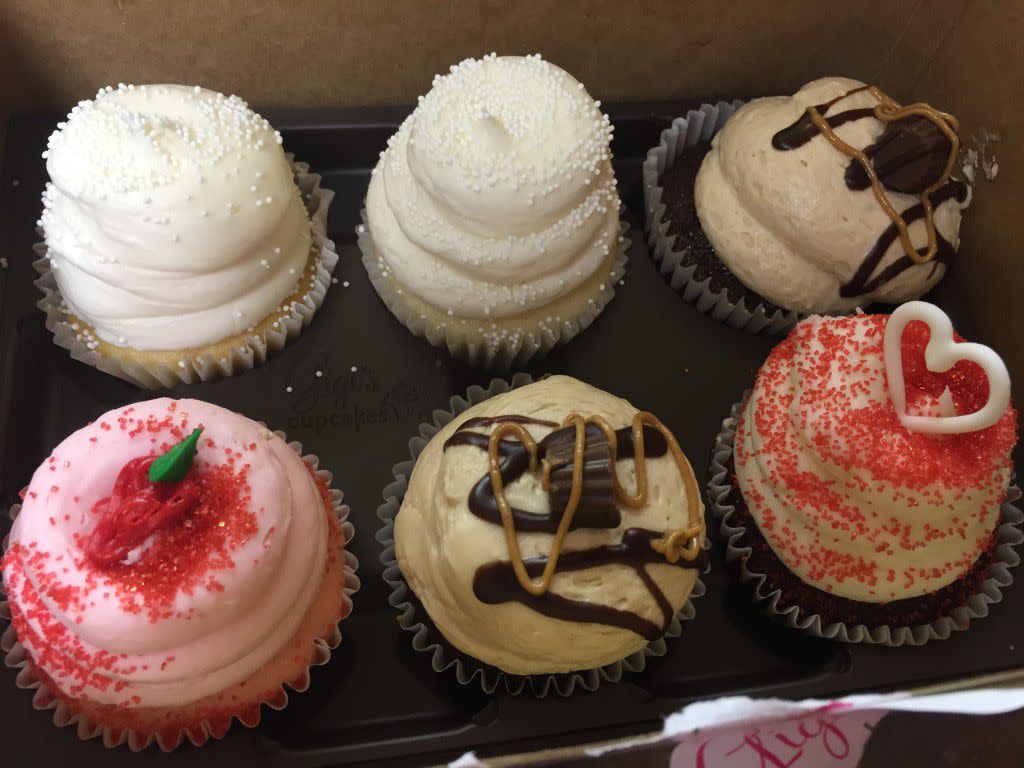 I have driven past the Gigi's Cupcakes on Creasy lane several times. I always notice a line coming out the door. My first thought when they opened was, Wow! Those cupcakes must be good if people are waiting in line for them! My husband and I have a soft spot for sweets. We thought we would stop in and try the cupcakes that would draw crowds. While we waited in line, we were given a sample of the White Midnight Magic cupcake. Yum! It had chocolate chips on the top!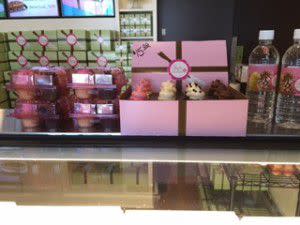 My husband and I made our way through the line to the display case of row after row of delicious, mouth watering, cupcakes. Now I know why they put cupcakes in a glass display case. It's so you don't drool over them! With names like Scarlett's Red Velvet, Chocolate Chip Cookie Dough, Miss Princess, Cotton Candy, Wedding Cake, and Kentucky Bourbon Pie who wouldn't drool a little? These cupcakes taste just as good as they look. We had a mini debate in front of the display case on which delectable cupcake we would share. We had just had dinner and stopping for a cupcake was impromptu. If I would have known how yummy they were, I wouldn't have shared. [caption id="attachment_7124" align="alignleft" ]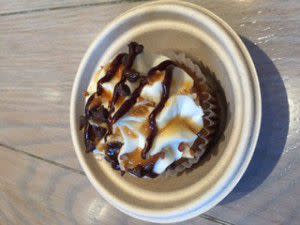 Kentucky bourbon cupcake[/caption] We settled on the Kentucky Bourbon Pie cupcake. They asked if we wanted to eat it in the store or get it to go. We decided to stay and indulge. The store front is decorated adorably with all kinds of Gigi's cupcakes, bottles and t-shirts. When we sat down, there was a little cupcake decal on the corner of the table, giving it the right touch of charm. We will definitely be making another trip to Gigi's Cupcakes. You can even call ahead if you want to pick up an order of cupcakes for a birthday party or to surprise your coworkers. Or even better yet, they deliver!  Do not miss a visit at this delicious cupcake shop! Marlene, Visit Lafayette-West Lafayette Visitor Information Specialist, shares this blog.