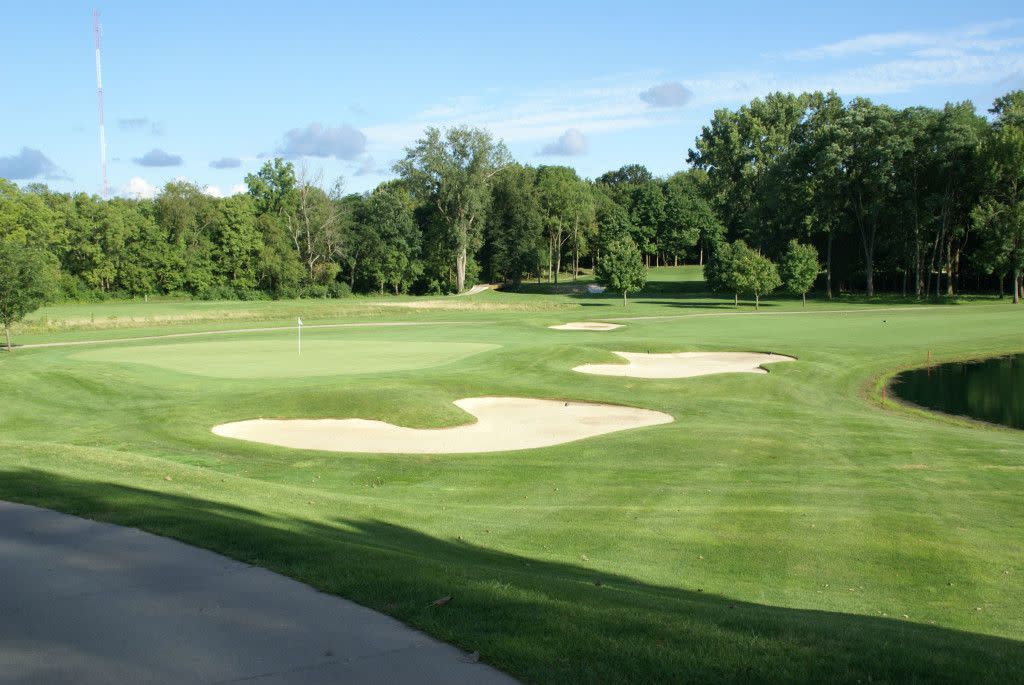 We are excited to announce we have a new guest blogger, Larry Preo, who is passionate about the wonderful golf courses in our community. He is going to share why you should make Lafayette-West Lafayette your next "Golfing Destination"! Make sure you check back to our blog as he will be writing about each of our golf courses (8) and what makes each course so unique.  Larry shares: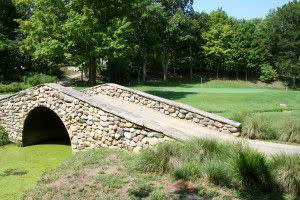 Every once in a while I find a golf course that seems to get into my blood.  By that I mean ...  as soon as I walk off the 18th green, I am making plans to play the course again.  What's that all about?  Coyote Crossing is one of those unique courses.  Not only is it a four and one-half star Golf Digest rated course, it is reasonably priced, easy to get to, and is managed and maintained in an outstanding fashion.  What's not to like?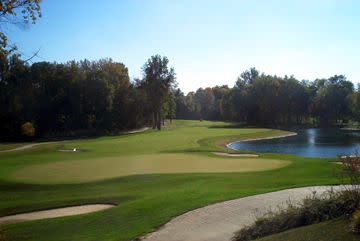 Hale Irwin designed Coyote and did a super job.  This Championship course can be played, and enjoyed, by golfers of every skill level.  The five tee locations make the course challenging, yet fair.  I love it that Senior golfers, like myself, can play at about 5500 yards, whereas the Big-Hitters get to slug it out at approximately 6850 yards.  Bent Grass tees, fairways, and greens gives all of us a consistent feel and fair bounces.  Burnett Creek, which snakes throughout the course, keeps the golfer on his/her toes.  That said, I don't believe the creek overly dominates one's club and shot selections.  Add to Burnett Creek the four well placed ponds, and you'll find yourself thinking carefully before wailing away when looking down these beautiful and challenging fairways.  Did I mention that I love this course? I believe Coyote has a great combination of water, bunkers, well maintained fairways and rough (and some nasty-nasty long rough), change of elevation holes, and friendly rangers.  Oh, and each cart comes with the Visage GPS system.  You'll find yourself thanking management for that critical addition to the golf experience, given that there is water on more than half the holes.  The Club House has a well stocked pro shop, kitchen, and bar.  One can order food and drink from your cart (GPS system) at the ninth tee box and pick it up at the turn on your way to the tenth tee box.  Very handy and user friendly. The last four holes are a real treat.  You get the opportunity to play four very differently designed holes, as well as playing a par three, two par fours, and one par five.  Throw in water, well placed bunkers, wide and narrow fairways, and beautiful views.  That all comes together to make you feel good about finishing, regardless of your score.  What's not to love?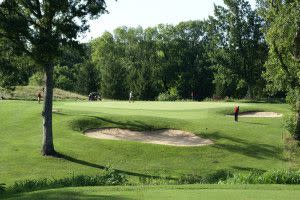 Coyote is tucked in just north of West Lafayette, with easy access off Interstate 65.  I can't wait to play it again.  So, keep your head down and hit 'em long.  Good luck and take care. Larry retired as the Executive Director of the Purdue Alumni Association in 2004, after serving for 16 years in that role.  Prior to that he served as the Director of the Division of Recreational Sports (the Co-Rec).  While Larry also served as the Director of Athletics at St. Louis University he is a loyal Purdue Alumni who sweated it out on the football field and still bleeds black and gold.  He continues to spend some time working with the Alumni Association and volunteers for the board of directors for Honor Flight.