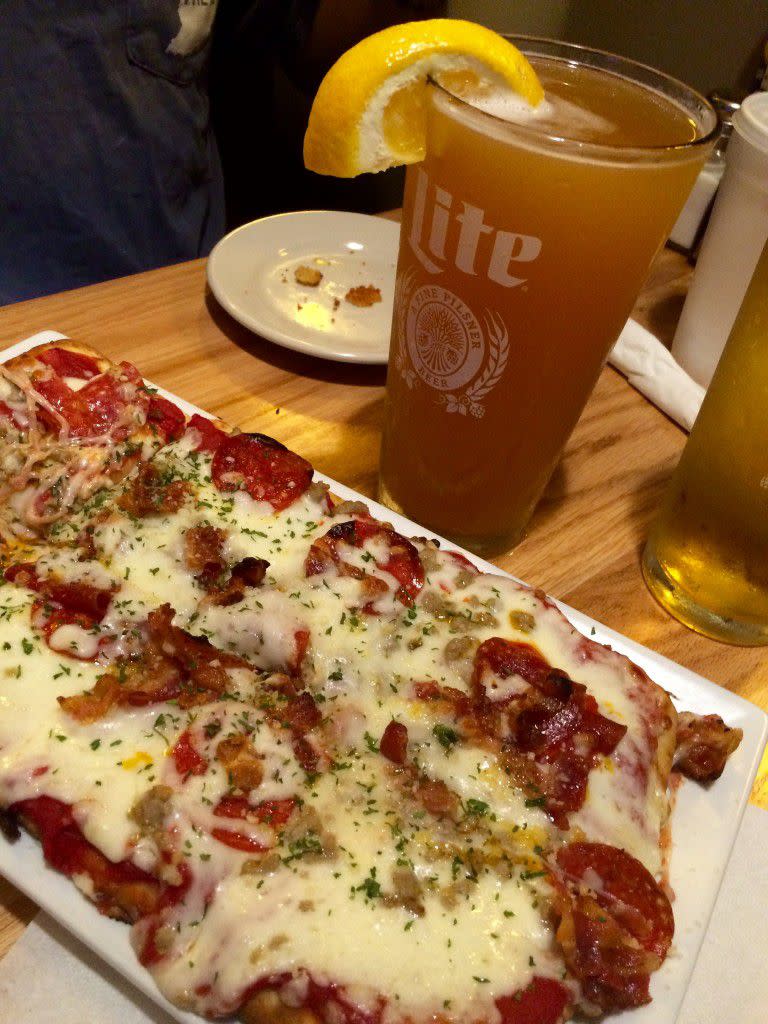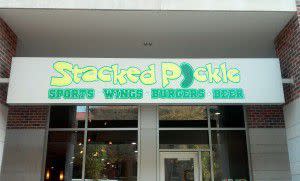 This fall, Purdue gave its guests, students and faculty a treat when they decided to open some new restaurants around the area. If you haven't had a chance to make it to any of them, I suggest you do as soon as you can! The
Stacked Pickle
, owned by ex-colts player, Gary Brackett, is one of the wonderful restaurants added to our campus. Located on Northwestern, you will receive one-of-a-kind service where the staff puts customers first and has quite a unique menu as well. My first visit was on their "Family & Friend" day this fall, two days before they officially opened. A good friend of mine is a current employee at the Stacked Pickle and enjoys his time their just as much as the customers do. The walls are filled with witty signs, the environment is much like a sports bar and there's a variety of TV's available to watch a handful of games.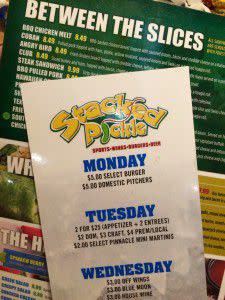 I've now had the chance to go there twice, and the second time completely won me over when I ordered their unique burger named the
"Hangover."
It's a juicy burger, cooked to order, topped with a fried egg, bacon and cheese of your choice. Sounds pretty much like breakfast right? Well… that might be the case but its served all day long with a side of crispy battered French fries. Nothing can compare! Along with their unique menu, they also have quite the variety of drinks, beer on tap and a long list of cocktails. Head on into the Stacked Pickle for a one of a kind, college campus experience where you'll find familiar faces and young students working their hardest to please their customers. For a brand new restaurant, the business is booming and it adds a touch of home to Purdue's campus. Madison, Purdue University Student and Visit Lafayette-West Lafayette Visitor Information Specialist, shares this blog.