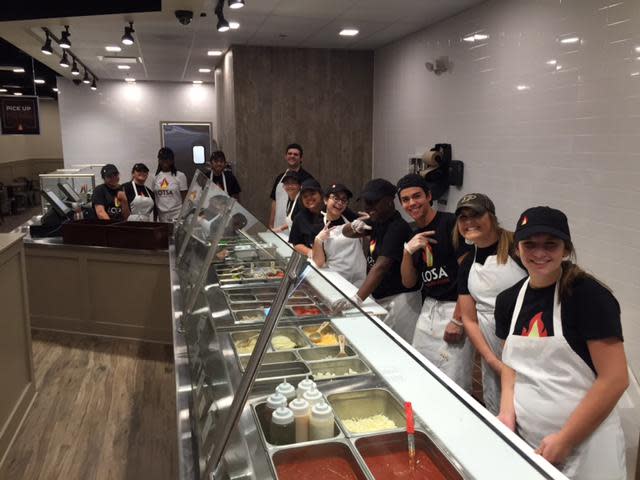 Food Fun Adventure?!  What does that mean? It means a dining experience that is unique, entertaining and the flavors create an adventure of yumminess. Lotsa Stone Fired Pizza is West Lafayette's newest pizza restaurant and they are offering a new way to experience pizza by letting the customers build their own pizza right before their eyes. This is done all within 5 minutes!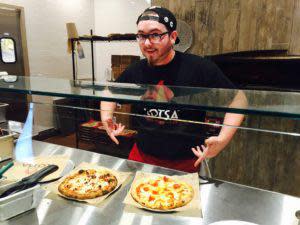 3 step process to create your own signature pizza:
Pick the dough. Choices include traditional crust, ancient grain crust or gluten free crust.
Pick the sauce. Red sauce, alfredo sauce, buffalo sauce, olive oil, spicy red sauce and BBQ sauce are the options.
Pick your toppings. 9 cheese toppings from blue cheese crumbles to fresh mozzarella to an herb ricotta. Every topping one could imagine is offered from egg beaters to grilled chicken to pineapple to Old Bay shrimp. To top it off, diners can pick from 9 pizza finishers that include ranch, sriracha, BBQ sauce drizzle, basil, pesto and more!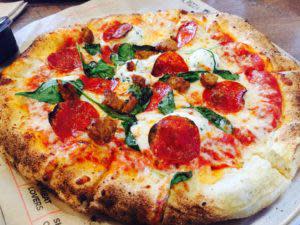 Recently, when visiting Lotsa Stone Fired Pizza with some friends, we walked up to the pizza making station, and were excited to create our own signature pies. I chose the traditional crust with red sauce and added spicy sausage, pepperoni, ricotta, fresh mozzarella and spinach as my toppings. The Lotsa team made the pizza right in front of my eyes.  Then they threw it in the stone fired oven and within a few minutes it was cooked to the perfect pizza crispiness. I picked blue cheese sauce and ranch as my finishers. The pizza was delicious. The only thing I would do differently is eating the whole pizza. I just couldn't stop eating it and felt so full after! For my next visit, my goal is to eat half the pizza and order a side salad to compliment it.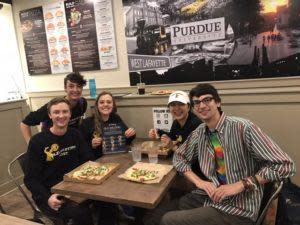 Lotsa Pizza offers pizza great and a really fun dining experience. For more information about this restaurant and others in our area, visit www.HomeOfPurdue.com.  

Save

Save