[caption id="attachment_9302" align="alignleft" ]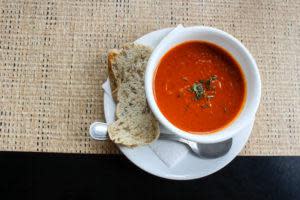 Tomato Basil Soup[/caption] Happening Now!  Planning a stay in Lafayette-West Lafayette, Indiana area? Whether you are looking for delicious dining, interesting attractions and shops, enticing events or home away from home lodging—a getaway to Lafayette-West Lafayette, Indiana is sure to satisfy. Right now the locals are talking about Midtowne Oven, a casual yet sophisticated dining experience in downtown Lafayette serving gourmet sandwiches, an incredible selection of focaccia pizza breads and chef-driven entrees.  The bright, welcoming atmosphere compliments the fresh taste of every dish. [caption id="attachment_9307" align="alignright" ]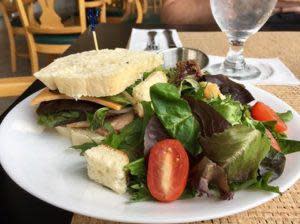 Untuna Salad with side salad[/caption] Rachel, Sports Marketing & Recreation Manager for VLWL shares her experiences at Midtowne Oven, "I have visited this great addition to downtown Lafayette a couple times since they opened and Midtowne Oven has added something really special to our area.  Their beautiful brick oven is being used to its full potential creating mastery pizzas, specialty sandwiches, succulent steaks and more. They are using fresh ingredients to create dishes full of flavor and pure deliciousness. Let's talk focaccia bread pizza dips! YUM! These customizable pizza creations are one of a kind, and the different dips that accompany the pizza allow for unlimited flavor. I wish I could give you a hint as to which is the best combination, but I can't decide so you will have to just do that yourself. I switched off dipping in the marinara and Parmesan pepper cream because they both were amazing. [caption id="attachment_9304" align="aligncenter" ]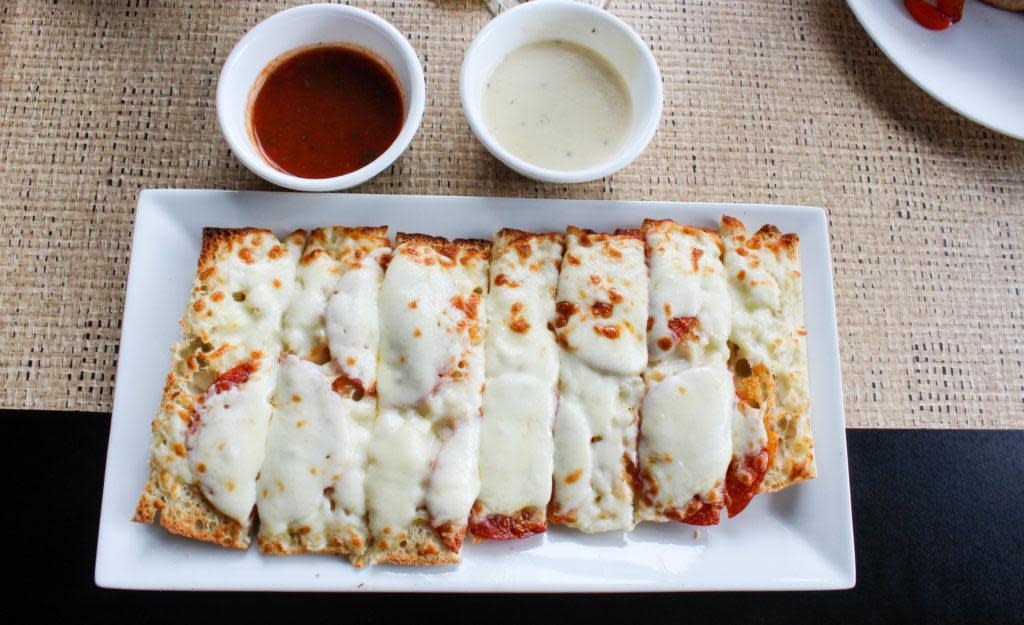 Focaccia bread pizza dips[/caption]   Don't forget the sandwiches. My coworkers and I struggled to choose just one, so we split the chicken sandwich and grilled cheese with a cup of tomato bisque. Apple butter and gouda on tender chicken breast, doesn't get much better than that. Hands down the best tomato bisque soup ever, it was slightly sweet and very refreshing even on a hot day!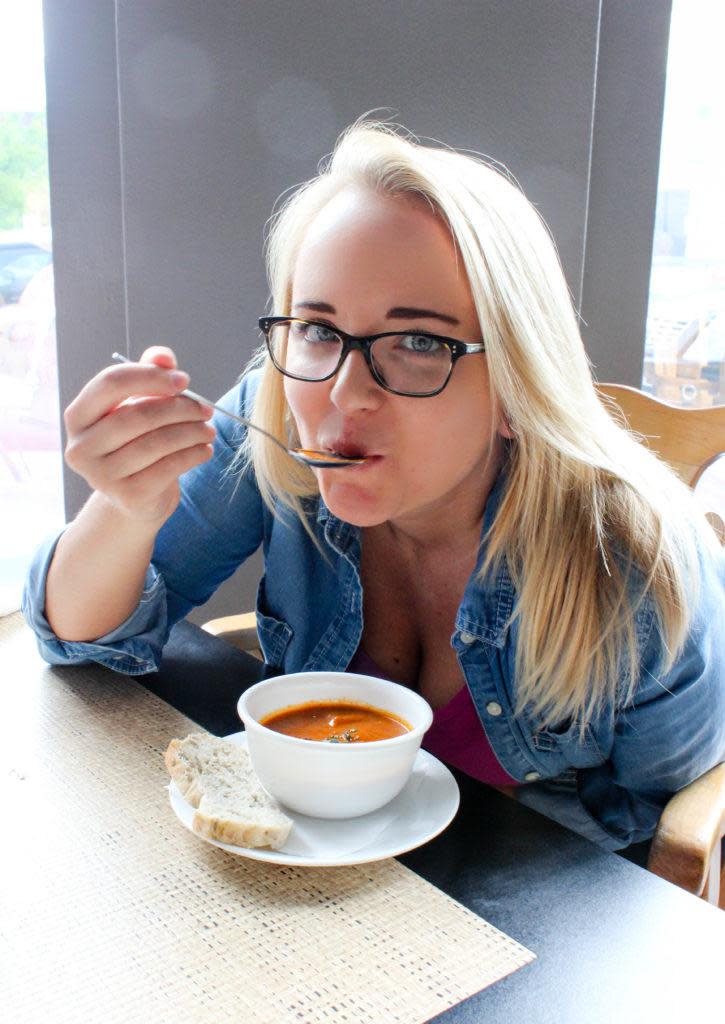 Last but not least, dessert. I'm obsessed! I told myself to cut down on bread consumption lately, but clearly that hasn't happened. The beer bread is to die for! Thick slices of sweet beer bread accompany three different creams and compotes to create a flavorful, not overly sweet dessert. This can be a shared dish after eating an entire pizza dip. [caption id="attachment_9306" align="alignright" ]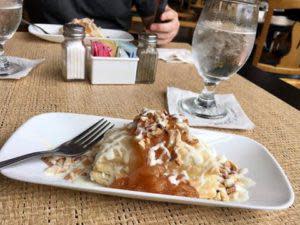 Apple Almond Tart[/caption]   Make sure you visit Midtowne Oven and taste the unique side to Lafayette on your next restaurant adventure in Lafayette-West Lafayette.  The friendly and attentive service will wrap up the culinary adventure you will adore."