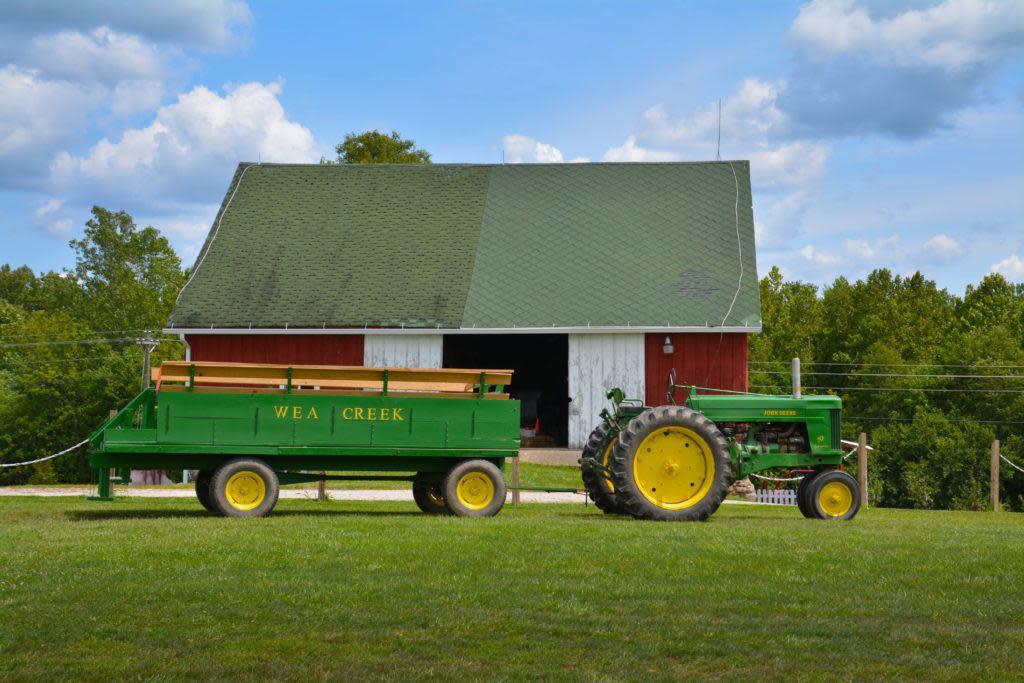 Looking for something to do this weekend? Why not head to Wea Creek Orchard in Lafayette, IN and pick some fresh peaches, nectarines, apples, pumpkins, enjoy a wagon ride, purchase some honey or apple butter, jams and jellies, etc.? You'll have loads of fun!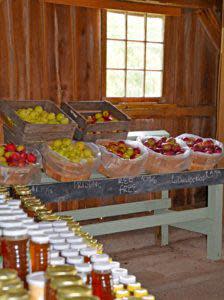 Wea Creek Orchard is a 7th generation family farm, started in 1829. Originally, a livestock and row crop farm, it is now home to around 2000 fruit trees! The current owner, moved here in 2007 and started planting trees about 200-400 at a time. Now they farm 72 acres total but 17 acres of that are made up of specialty crops. They selected dwarf tree varieties as they knew they wanted to make this a U-pick orchard and it makes it easier to get to the fruit, especially for young children as the fruit is lower to the ground. In addition to the orchard they have two barns on site, one built in 1870 that they rent for special events such as weddings from April to November and one built in 1880 that houses their market. They have an average of about 30 weddings a year in the barn and even has their own wedding planner to help you plan your big day for no additional charge!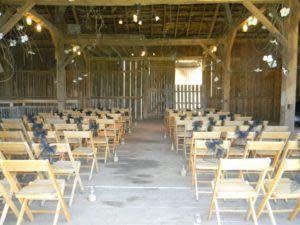 A day at the orchard is loads of fun for the whole family! All ages enjoy learning where their food comes from, how it is grown and getting to collect your own fruit, right from the trees. Kids spend time scouring the pumpkin patch for just the perfect pumpkin for their jack o lantern. Take a wagon ride around the orchard to scope out just where you want to go and to learn all about what is available there. Learn about honey and how important bees are to the trees. Pick up some hedge apples for fun or a gourd for your fall decorations. Lots of fun can be had, spending a day at the orchard. After you've picked out the best produce, don't forget to swing by the market and pick up some apple butter, apple cider, jams, jellies, salsa, barbecue sauce and more to get you through the winter!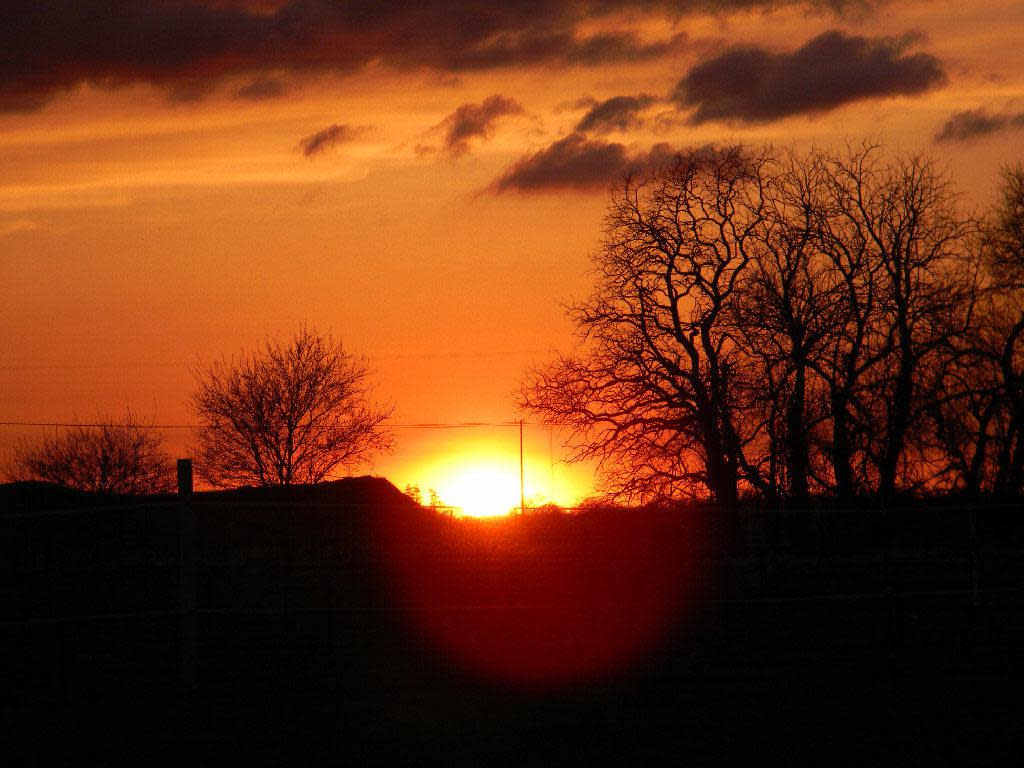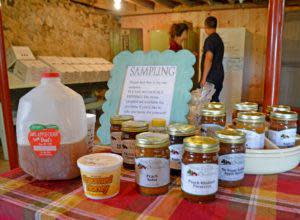 A variety of fruit is available at the orchard! This year they have Pixie Crunch apples (we're told these are so good, they may replace Honey Crisp! Even better, they are a Purdue variety!), Gala apples, Blonde apples (these have become my personal favorites, taste a bit like a pear, I think), Dande Red apples , Mollie Delicious apples (so sweet, it's like biting into sugar), Kane apples, Golden Delicious Apples, Fuji apples, Ruby John apples (these almost look purple!), nectarines and peaches. They've just started some Cherry Trees so look for those in the coming years. Wea Creek Orchard is open seasonally July-October on Fridays, Saturdays and Sundays (check their website or call for hours before you go!) and is located at 5618 S. 200 E. on the south side of Lafayette. We hope you will visit and have a wonderful time! Ashley Gregory, Visit Lafayette-West Lafayette, Director of Sales, shares this blog.

Save

Save

Save