This past weekend, a group of my friends and I took a trip to Bask Aroma in Lafayette. Looking for a fun way for us seven girls to spend our Saturday, we all agreed that the idea of customizing various candles sounded like a fun experience for the afternoon. Once we entered the store, we were in awe of how beautiful the décor was. The room had a very bright and clean look with very tasteful decorations incorporated throughout. Upon arrival, we were politely greeted by the staff and given information on how the process of creating your own fragrance begins.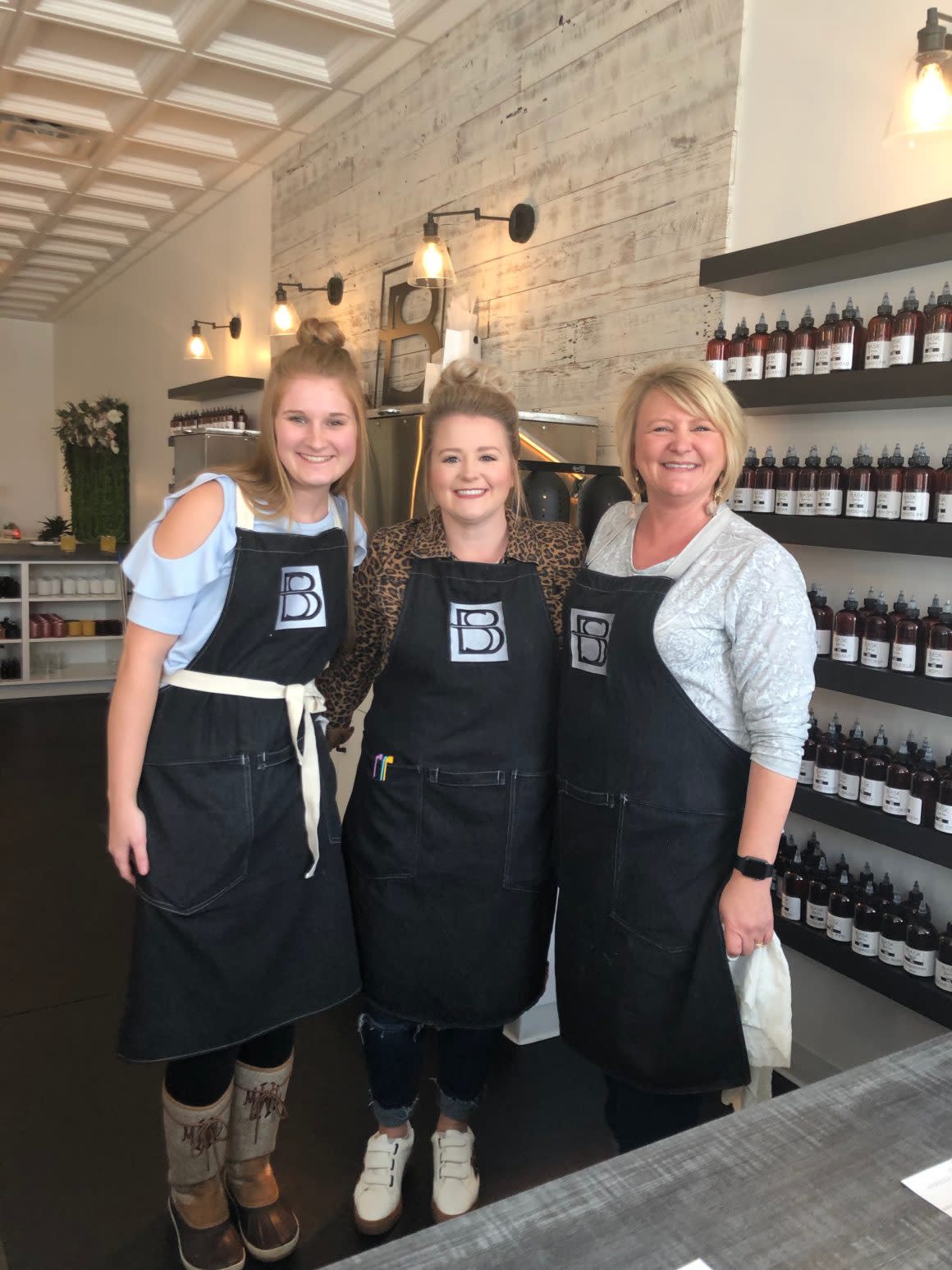 It was a pleasant surprise to find out that we would not only have the opportunity to create a unique candle, but there were also options for room sprays, car fresheners, and oils for diffusing to be customized as well. They were also offering an outstanding deal, buy three get one free, something my friends and I gladly took advantage of.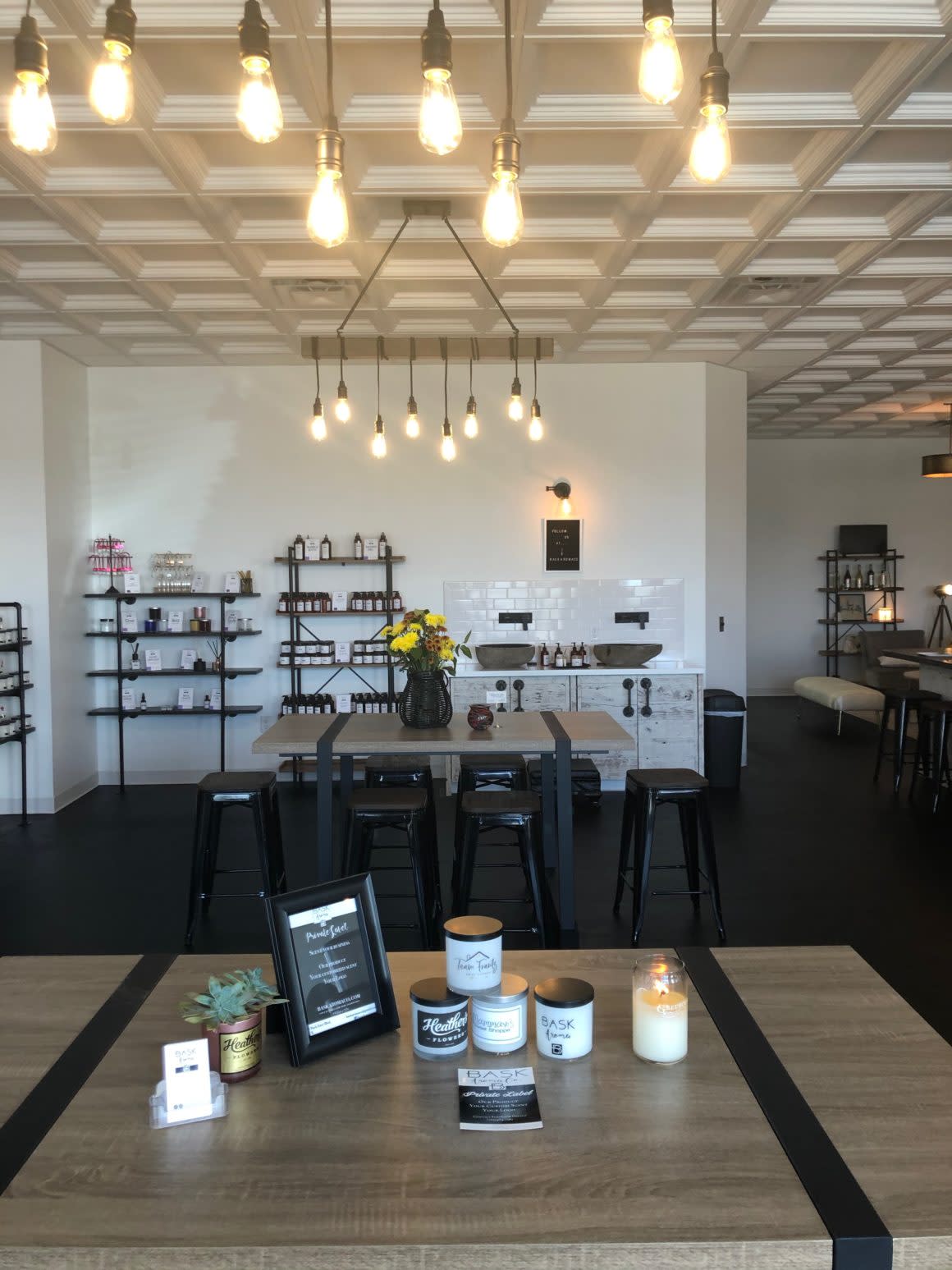 There were over 100 fragrances to choose from, all lining the wall of the store, and the first step of the process was to go through these scents and record our favorites on the clipboards provided to us. Once we had chosen our top scents, it was time to go to the other side of the store to the 'fragrance bar', where the staff would help us determine which smells would pair together best for the unique fragrance we were about to create. Each product can have a combination of up to three different scents and the staff was very helpful in helping each of us personalize our creations while giving honest feedback on our pairings. Most of us would have been lost without their guidance due to how many amazing options we had and how difficult it was to narrow them down to only three. Then, based on what you were making, the staff provided us with all of the supplies needed to create our products while giving us the freedom to completely customize each item to our own liking.
100 scents to choose from
I personally made a candle and car fragrance with two completely different smells and both are amazing. The car fragrance has only been used for one day and has left my car smelling better than ever already! My friends and I thoroughly enjoyed our time at Bask Aroma and are excited to bring our mothers back for a group activity when they are in town this spring.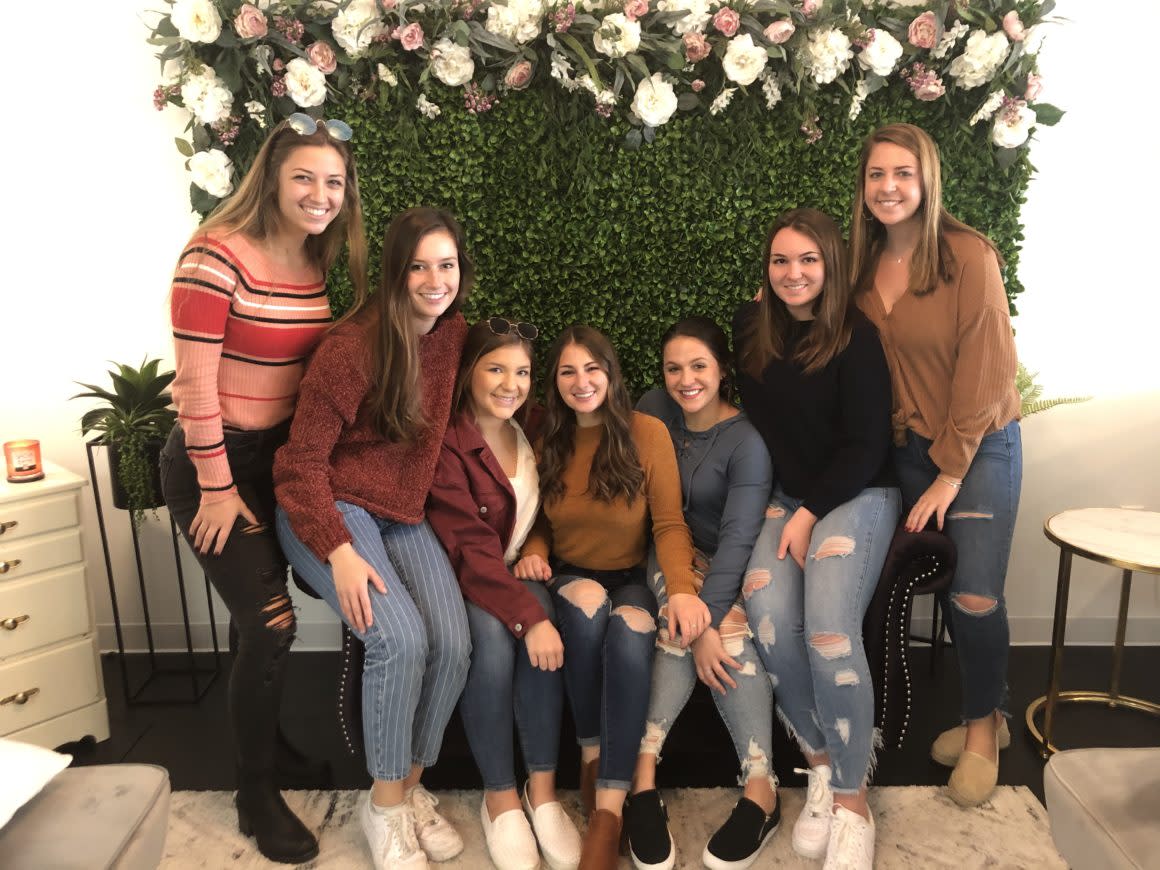 Zoey, Purdue University Student and VLWL Intern, shares this blog. For more information about Bask Aroma and other shops/attractions in our area, visit HomeOfPurdue.com.